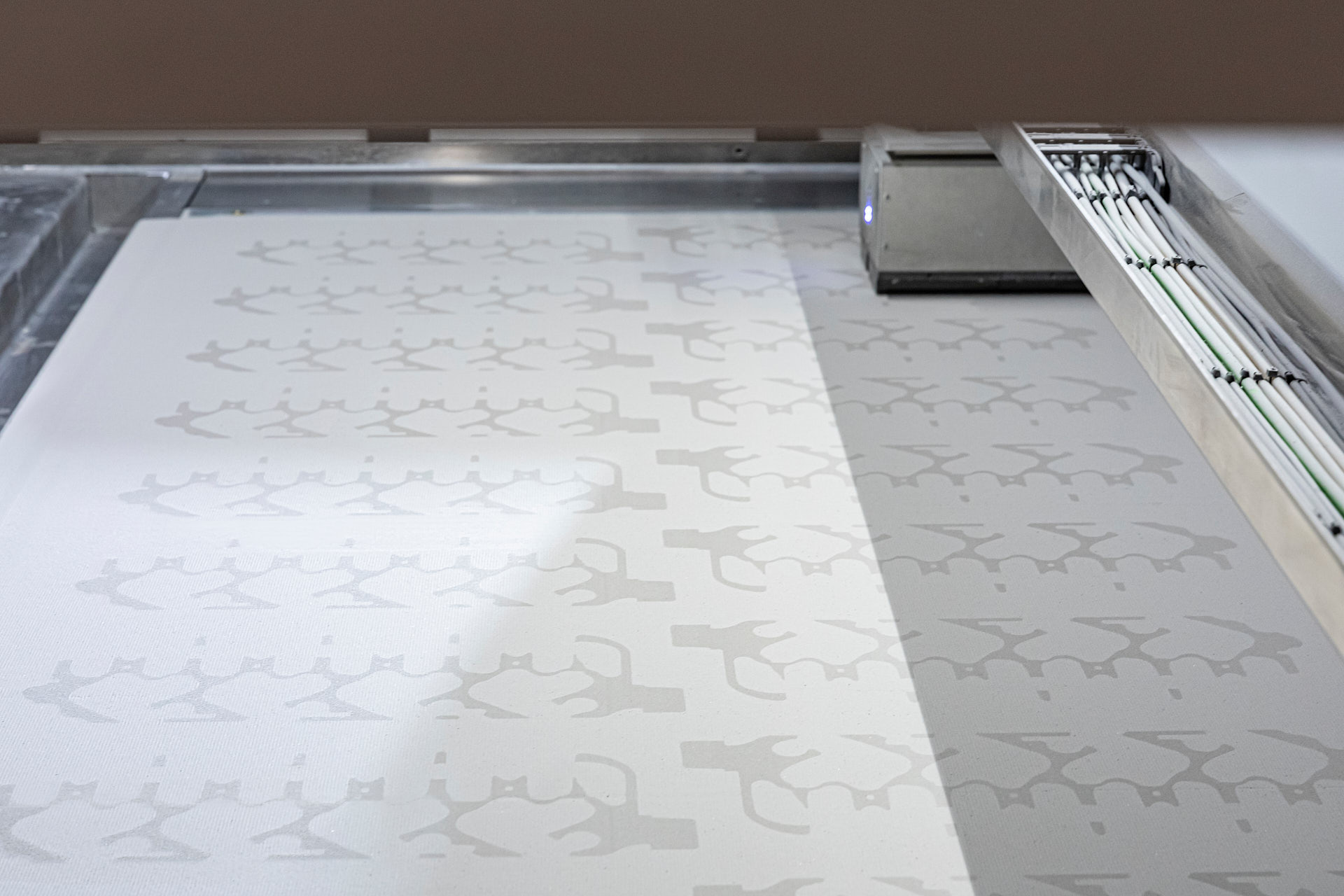 Sand 3D Printing Success Stories
Foundries are using ExOne binder jet technology to dramatically cut lead times, eliminate scrap, and reduce assembly labor needs while casting complex designs with a digital workflow
3D printed molds and cores are the future of metalcasting, allowing foundries to pour increasingly complex geometries or design organic rigging to improve pour quality - all with lead times measured in days, not weeks. Hear from our customers around the world how they successfully implemented sand binder jetting from ExOne to transform their businesses,
One of the largest producers of critical cast-iron components in the U.S. recognized that advanced processes like binder jet 3D printing enabled component weight reductions and faster response times that are key to future growth.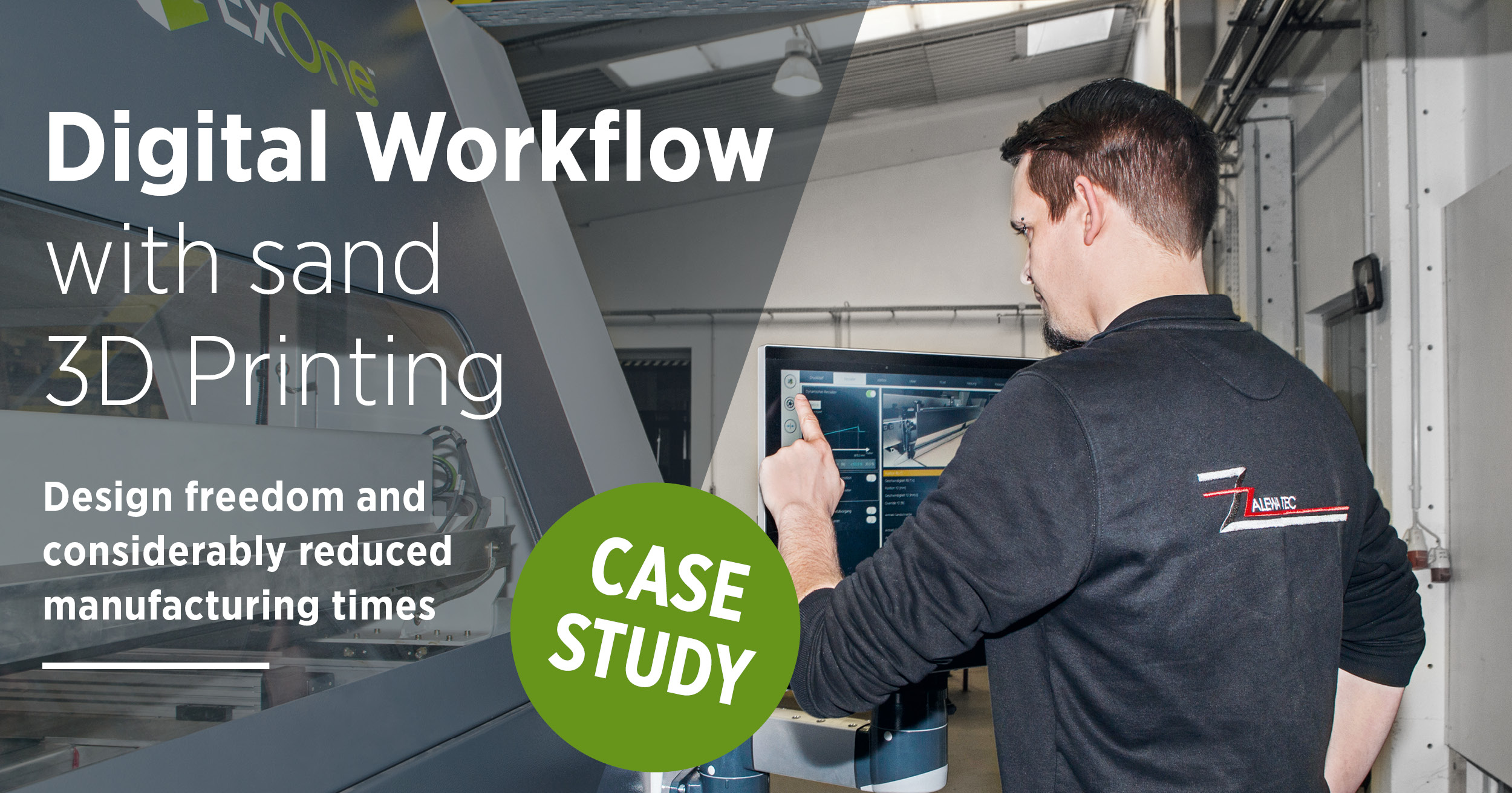 Start-up Zalewa Tec uses a completely digital workflow built around the ExOne S-Max® to quickly establish itself as a premium manufacturer of sand molds and cores support the European foundry industry.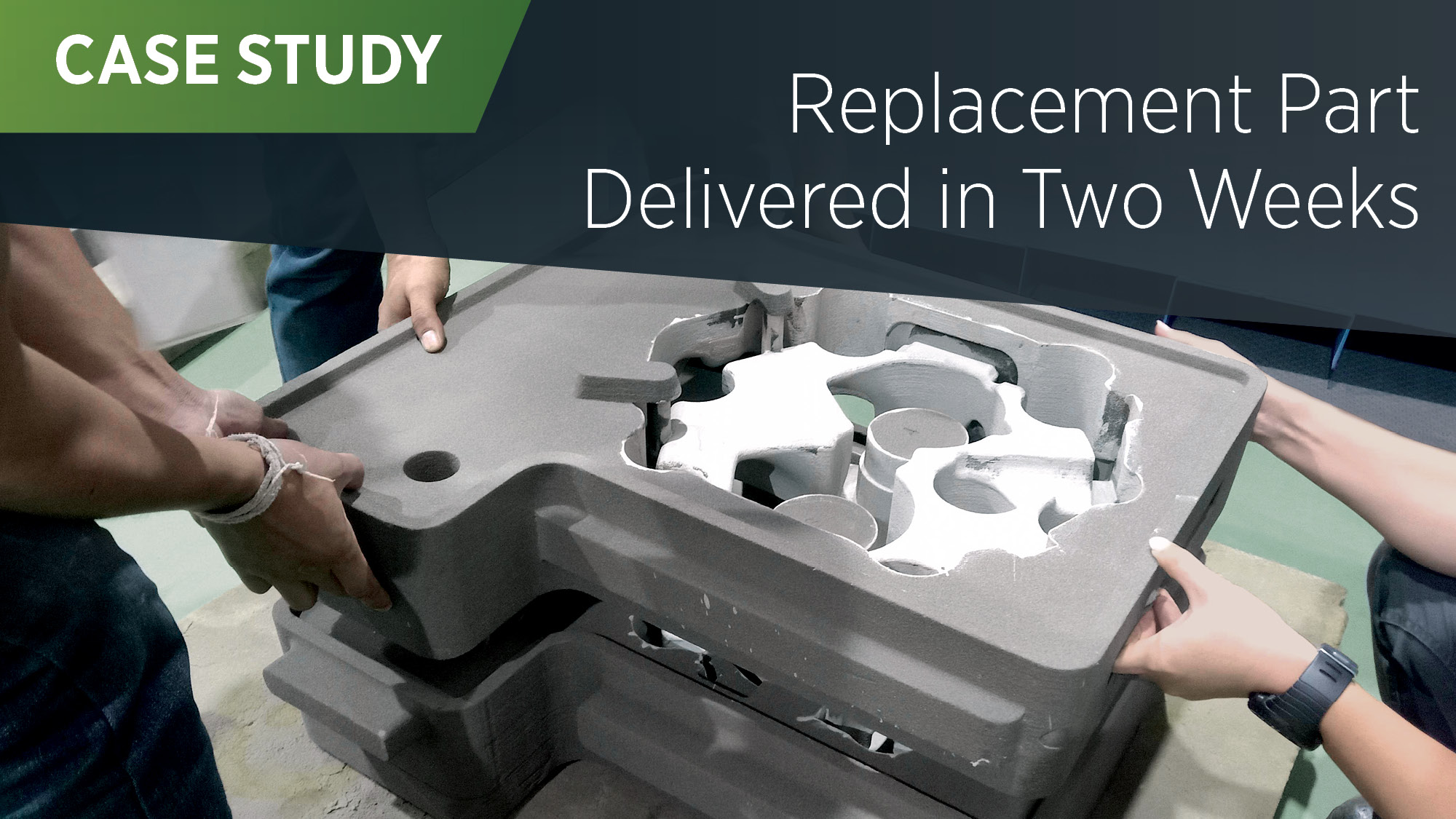 Speed 3D Mold uses digital scanning and binder jetting on an S-Max 3D printer to create a replacement casting of an obsolete cargo ship cylinder head without the cost and lead time of traditional tooling.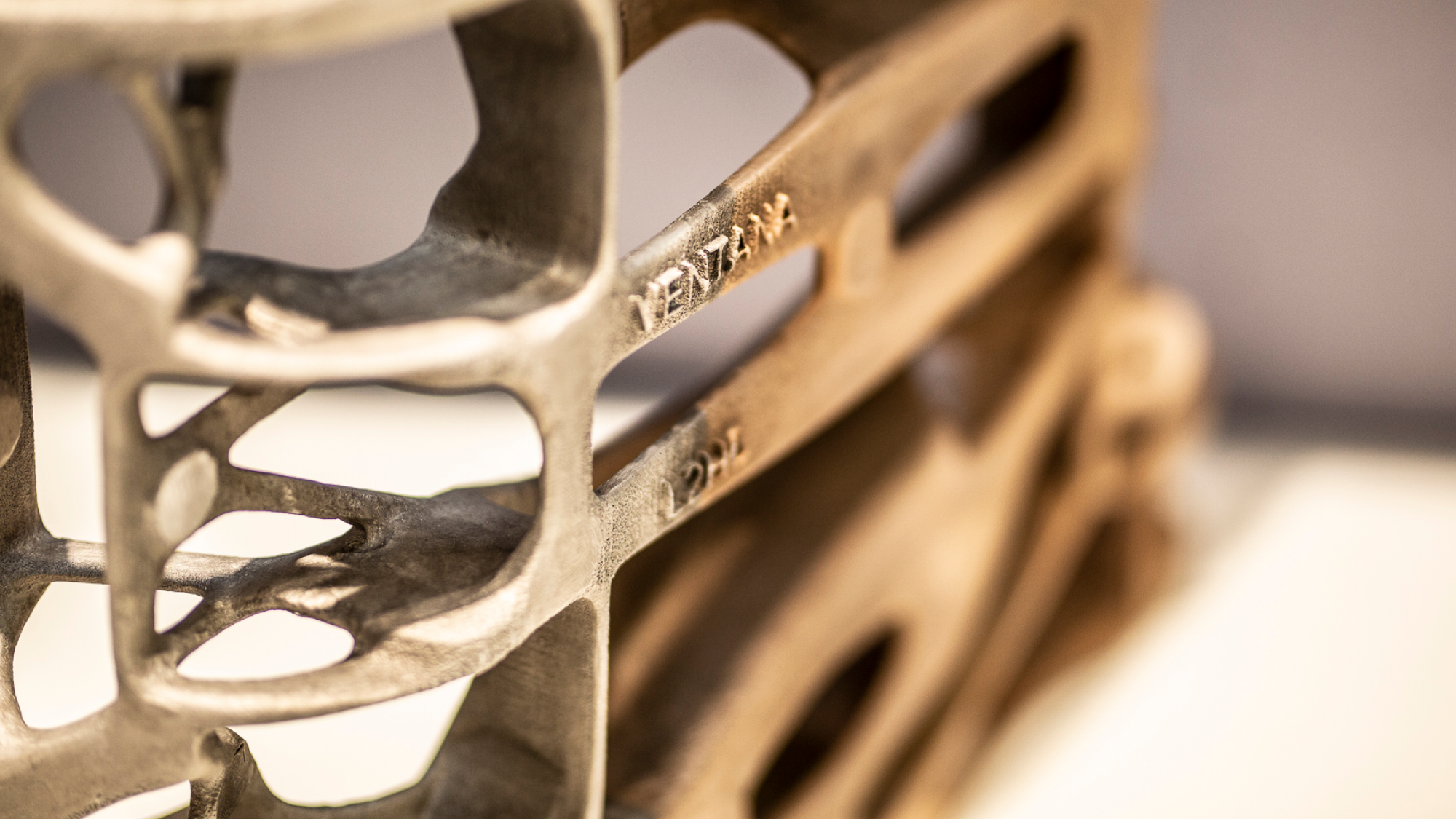 Ventana showcases the possibilities of lightweighting with digital sand. With topology optimization and a 3D printed sand core, the cast magnesium aircraft door hinge was 40% lighter than the traditional aluminum component.
With nine decades of experience in sandcasting innovation, Kimura Foundry America places sand binder jetting at the core of its business to deliver top-quality rapid prototypes in their patented ceramic sand.
Download the complete case study
In 2013 Hoosier Pattern purchased its first ExOne S-Max, making it the first pattern shop in North America to own and operate a sand 3D printer in-house. Today, Hoosier operates three S-Max and one S-Max Pro binder jetting systems.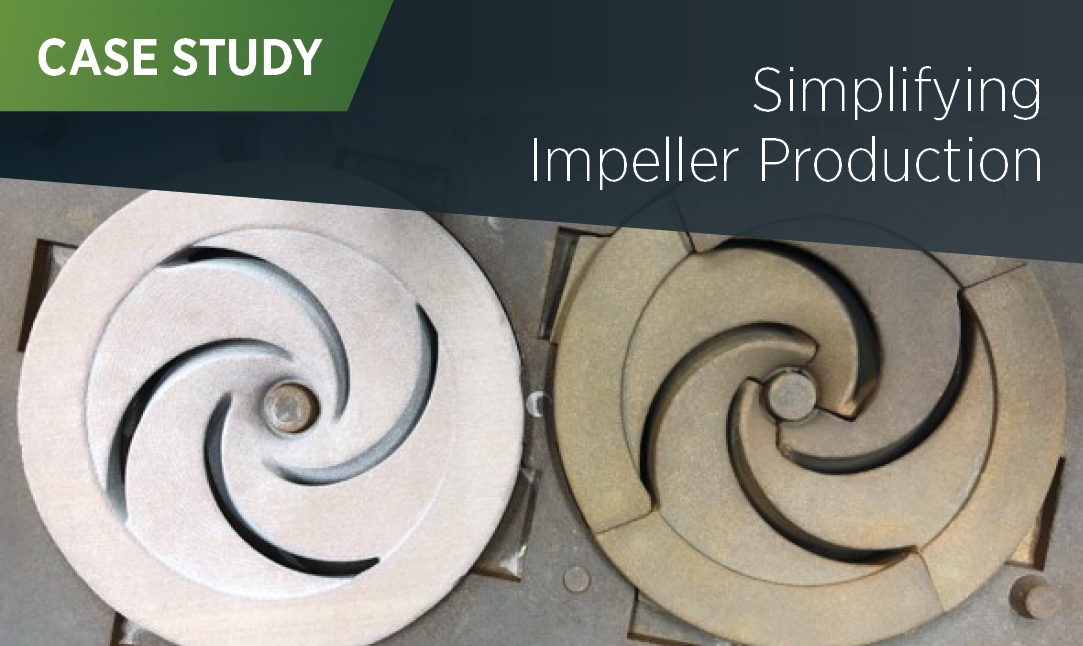 Humtown Products, a third-generation family-owned business, has transformed its outlook with ExOne sand 3D printers that open new business opportunities, such as complex, consolidated cores that require no assembly.
Xylem, the world-leading water technology company, simplifies production of impellers with ExOne binder jet 3D printing. Impellers with 3D printed cores improve quality while decreasing production costs around 30%.
Download the complete case study
Swiss iron foundry Eisengiesserei Mezger expanded its services with the S-Max Pro, semi-automated desanding station, and remote monitoring app from ExOne, allowing them to grow while operating with less labor.
Bring a Sand 3D Printer In-House
ExOne binder jetting can help foundries reduce delivery times and labor requirements. Learn more about the cost of binder jet 3D printing.
OneCast Design & Engineering
Our experts pair virtual design and casting simulation with 3D printed mold and core packages for done-in-one pour complex casting development.
Find 3D Printing Services
Looking for a provider of premium sand molds and cores for your complex or quick-turn metalcasting project? Our network of 3D printer owners can help.