Binder Jetting Accessories
We're committed to developing an end-to-end digital workflow that starts with your digital file and uses software, automation and AI to streamline the entire ExOne 3D printing process until your parts are finished.
New solutions that allow you to digitally monitor and analyze your 3D printing work cell, and provide convenient alerts, are just some of the new solutions from ExOne. Our R&D department is hard at work streamlining production for our cutting-edge binder jetting systems. What's on the horizon? Automated desanding stations. AGVs that take your parts from one step to the next. New printhead designs that make replacements of modules quick and easy.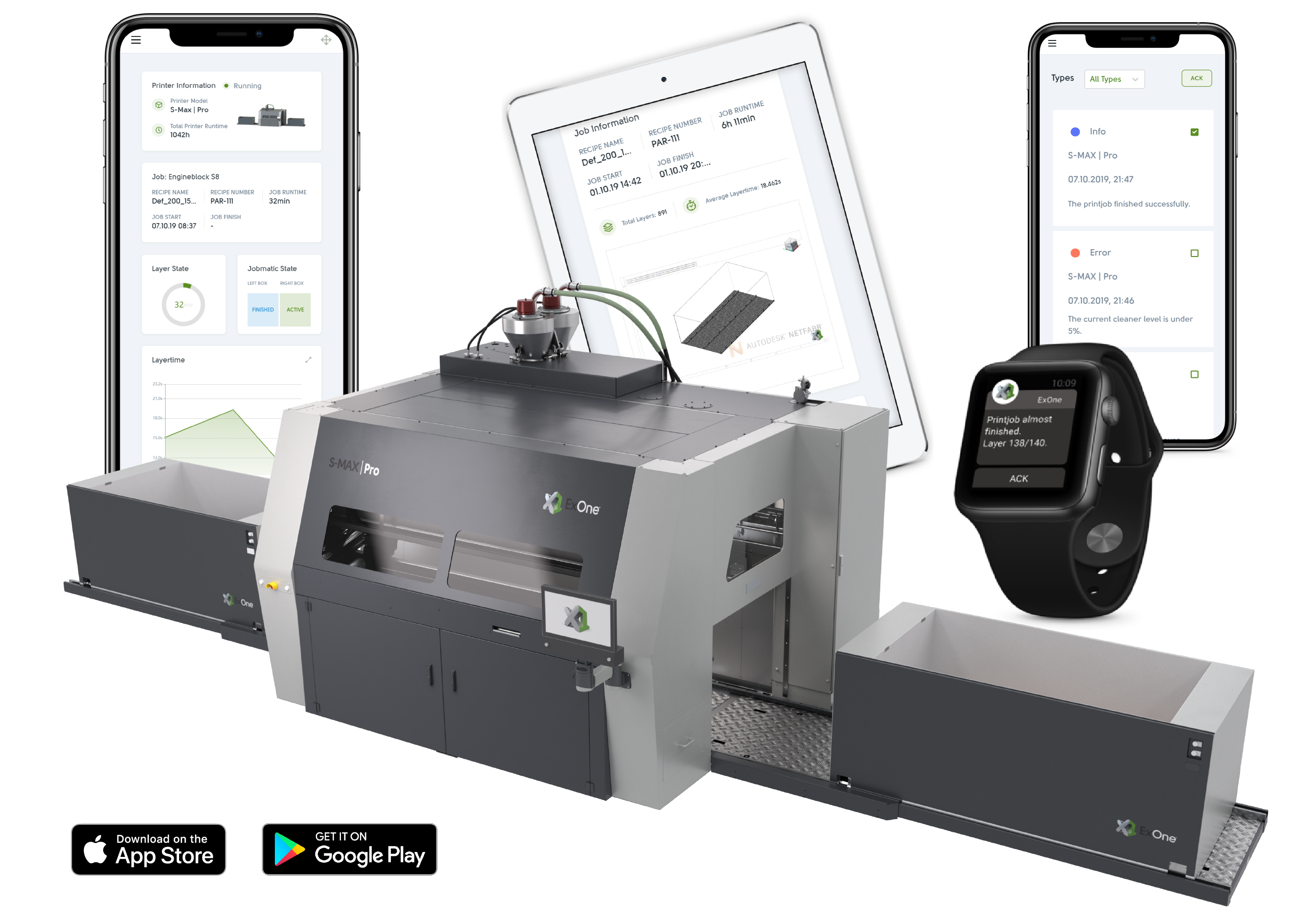 ---
ExOne Scout is a secure Industry 4.0 app that provides real-time machine monitoring and analysis of ExOne production 3D printers on a wide range of digital devices, including smart phones and watches.
Real-time machine monitoring
Live insights and analysis
Enhanced quality assurance
Full reporting capabilities
accessory detail