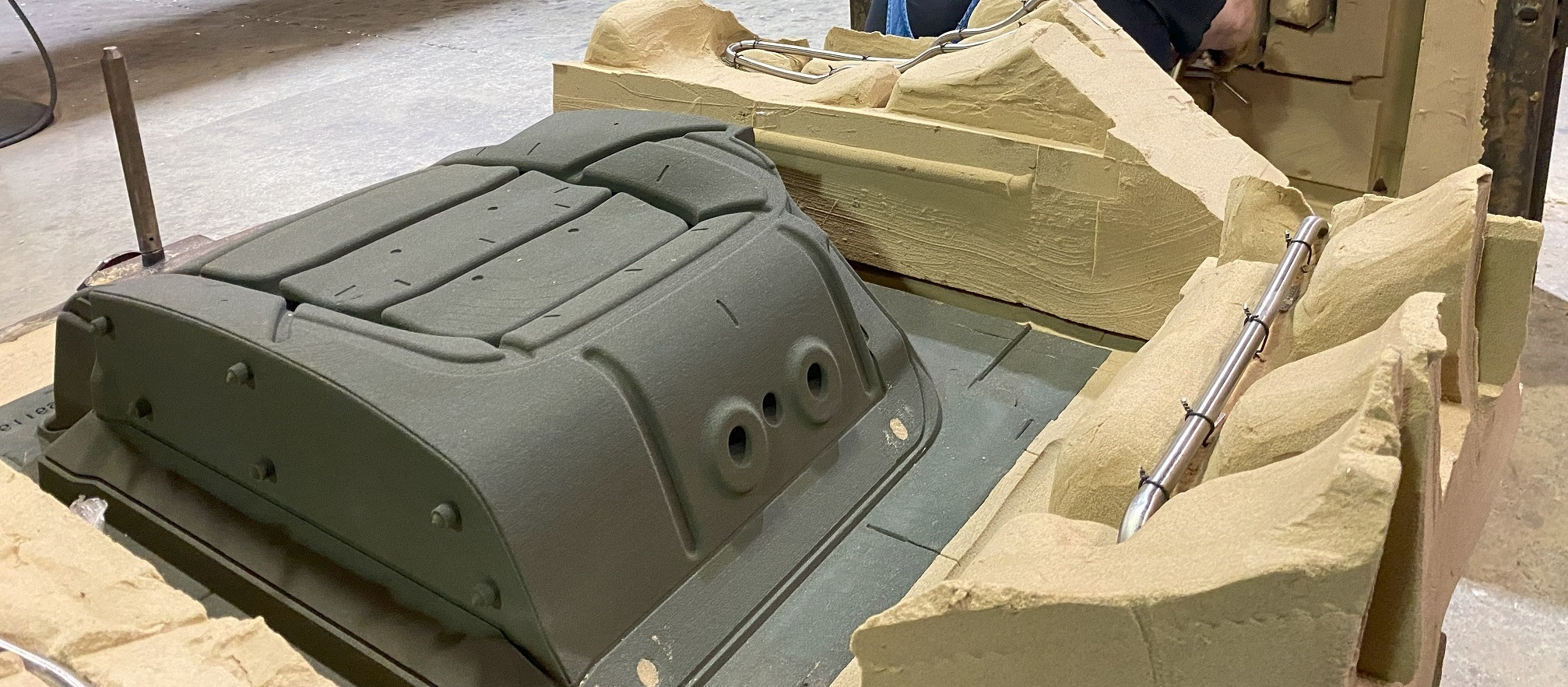 Binder Jet 3D Printing Enables
Higher Quality Production of
Automotive Seating Mold Tooling
Millions of automotive seats and other interior components benefit from Dundee Castings' investment in binder jetting to deliver updated tooling designs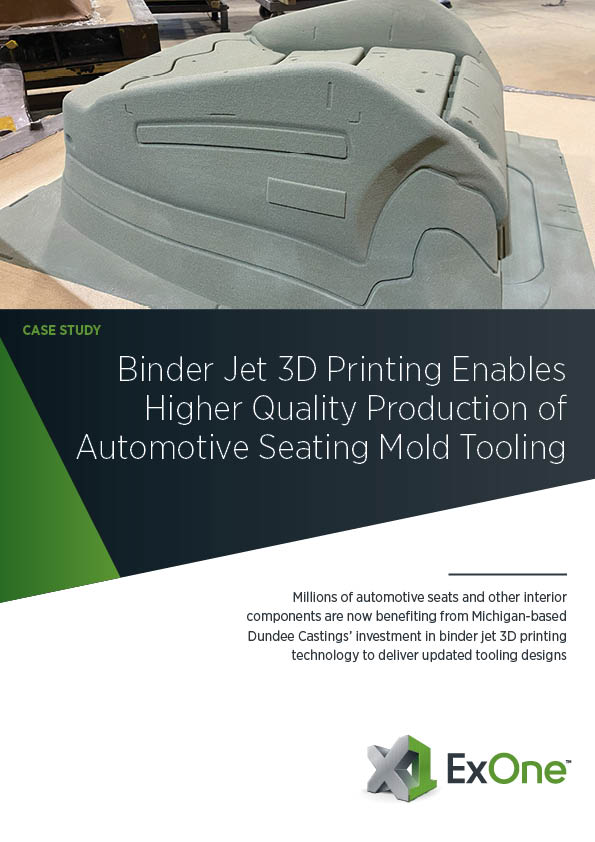 Today, all the seat foam molds produced at Dundee Castings use ExOne binder jetting technology and that the shift has improved quality and enabled more complex mold designs that give the automakers increased design freedoms.
"Anything we've done in the past five years has come off the sand 3D printer," Crawley said, emphasizing the shift of the entire industry in this direction because of the many benefits, which also includes higher efficiency and freedom to easily change designs and eliminate storage of patterns. All designs are now stored digitally on a computer instead of the warehouse.
Download the complete case study to learn about the features Dundee Castings prints into seat molds with binder jet 3D printing.