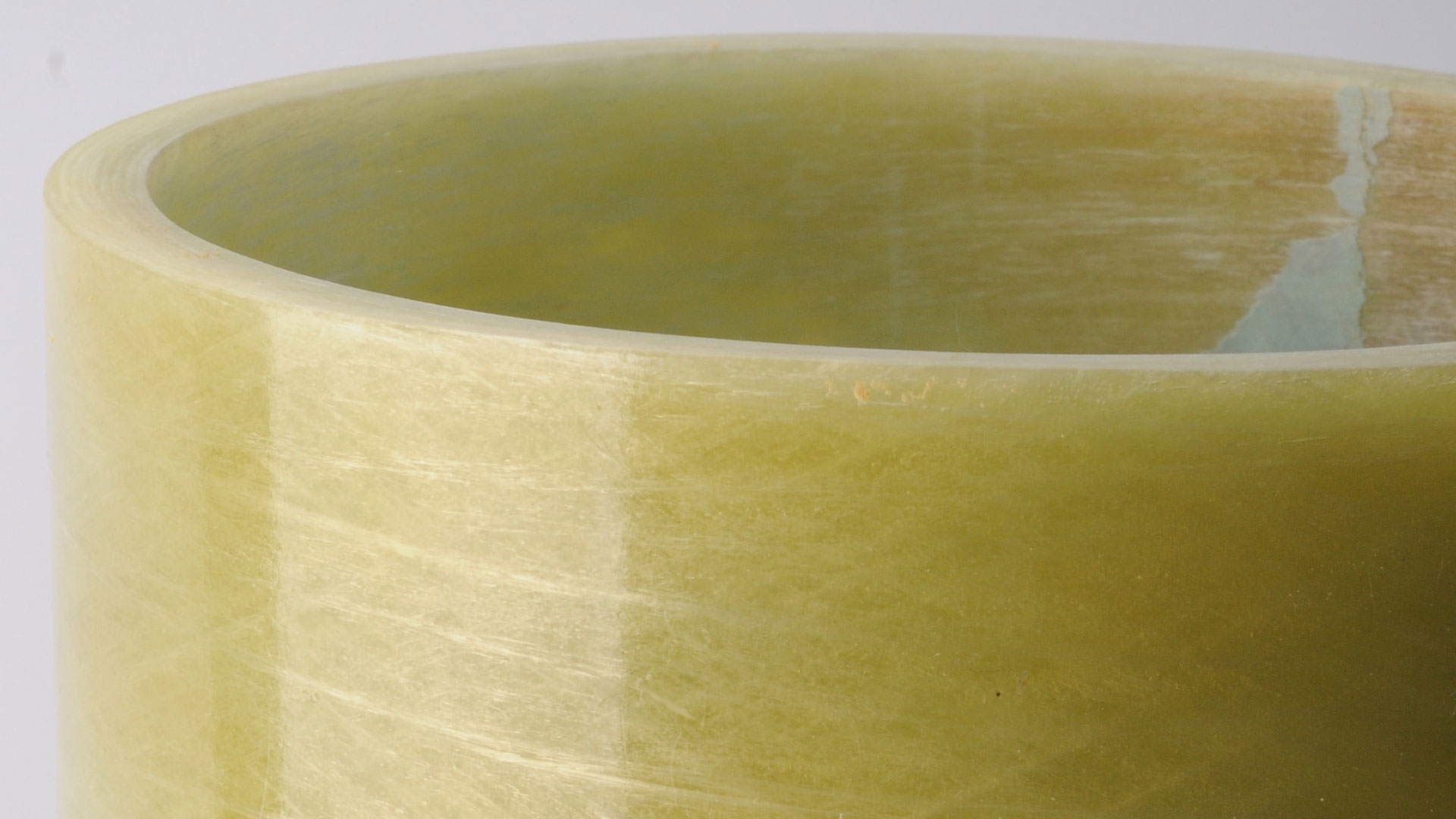 3D Printed Sacrificial Tooling that Washes Out with Water
Washout tooling solutions streamline the production of aircraft ducting, pressure tanks, struts, mandrels and other hollow objects by 3D printing sacrificial tool cores in sand that washes out with water and is reclaimed for reuse.
Fast, Easy, and Sustainable Tooling 3D Printed in Sand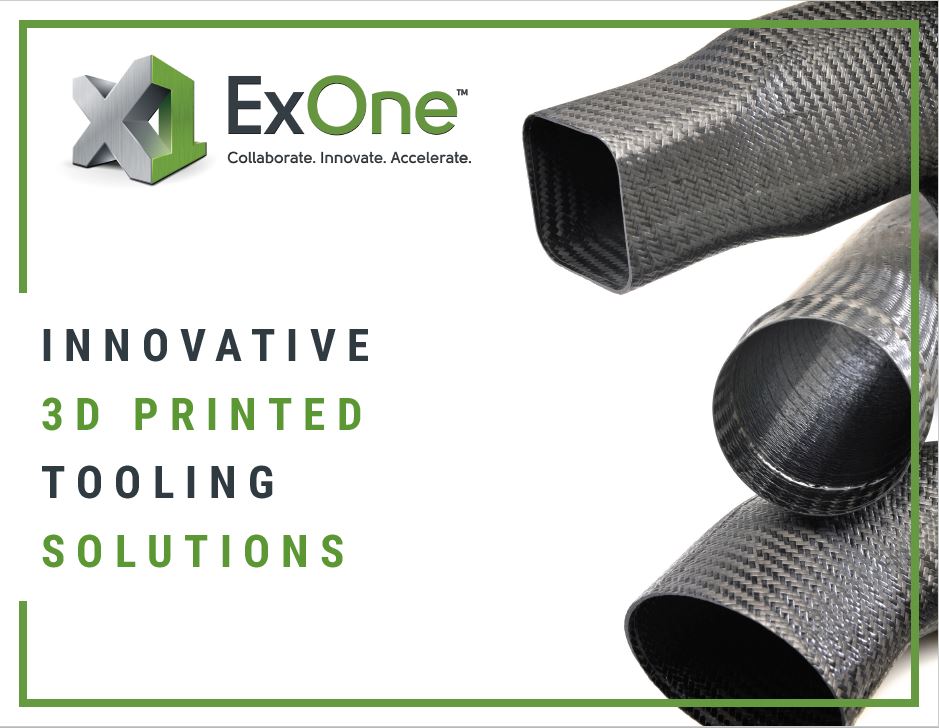 WASHOUT TOOLING BROCHURE
CLICK TO DOWNLOAD
Eliminate the expense, lead time, and manufacturing challenges associated with production of composite parts with trapped geometries. X1 Washout is an easy and sustainable process for creating a sacrificial core to produce hollow objects in composite materials.
ExOne's industrial sand 3D printers can create large and complex support cores in silica or ceramic sand with a binder that remains water soluble up to 356° Fahrenheit (180° Celsius). The 3D printed sand tool is then coated with a proprietary water-soluble spray or Teflon® tape to prevent resin migration during standard composite layup processes for filament winding or woven fabric.
After autoclaving, the soluble support material can simply be washed out with tap water.
ExOne's 3D printed washout tooling is faster and more affordable than traditional methods of sacrificial tool manufacturing, such as plaster, bladder molding, and multi-piece breakdown. And unlike other 3D printing methods such as FDM, ExOne's solution does not require chemicals to break down the tool. Because sand cores can be printed quickly with complex designs, washed out with water, and the sand reclaimed for reuse, the whole process is a faster, more streamlined, and more sustainable tooling option.
What's more, the coefficient of thermal expansion for our sand media is isotropic and controllable with the type of sand selected, minimizing distortion and other challenges during autoclaving, as described in this Manufacturing Engineering article. X1 Washout 3D printed tooling solution opens the door to new design possibilities, such as longer mandrels and integrated metallic hardware.
Contact us to order a sample of our washout tooling or discuss 3D printed cores for your project.

3D Print. Coat. Layup. Rinse & Repeat.
ExOne 3D prints your tool in sand, and coats it in a proprietary material. You lay up carbon- or glass-fiber parts on the tool as normal, autoclaving up to temperatures of 180° Celsius or 356° Fahrenheit. When complete, the sand tool washes away with tap water. Sand can be reclaimed for reuse.
FAQs about 3D Printed Washout Tooling
---
What is Washout Tooling commonly used for?
3D printed soluble support materials are designed to create hollow tooling and composite parts with trapped geometries. You can order parts on demand developed with washout tooling for aircraft ducting, pressure tanks, mandrels and more.
Can you help design a digital file?
ExOne accepts a wide range of digital modeling file types, though STL is most preferred, and files can be easily uploaded via our Request a Quote form. If you need assistance creating a file that is suitable for 3D printing, please inquire about our design services.
What is the typical coating applied to seal the core from resin infiltration?
Teflon® tape wrap or soluble spray-on coating. We can apply whatever coat you need to prepare the cores for finishing in your facility.
What composite materials are compatible?
Currently, ExOne only offers printed and coated cores. Composite layup, curing and washout is completed by our customers using filament winding or application of prepreg woven fabric. Common layup materials that can be applied to our cores are: carbon fiber, fiberglass, aramid fiber or ceramic matrix composites (CMC).
What is the maximum cure temperature for composite part manufacturing?
Are ExOne 3D printed cores autoclave approved?
Yes. The core can withstand a maximum autoclave pressure of 85 psi during composite part production.
What do you use to washout the core after the composite part is produced?
Our cores are made with water-soluble support material and are able to be removed with room temperature tap water.
Are there any chemicals or toxins present during washout?
When will I receive my 3D printed tooling?
Standard lead time for washout tooling is 7-10 working days to account for printing, curing and coating the cores. Additional production to apply the composite layup, cure the tooling and washout the core will be required after you receive the parts. Rush services are available.
Can you accommodate the volume of my order?
The binder jetting process is the most economical choice for 3D printing hollow objects. And lots of 1 can be just as efficient as lots of 1,000. Additionally, iterative or individually customized washout tooling can be printed in a single print run.
Let ExOne 3D Print Your Washout Tooling
Our high-quality service is fast and affordable.
request a quote