Inside the Pioneering AM Journey of BMW and ExOne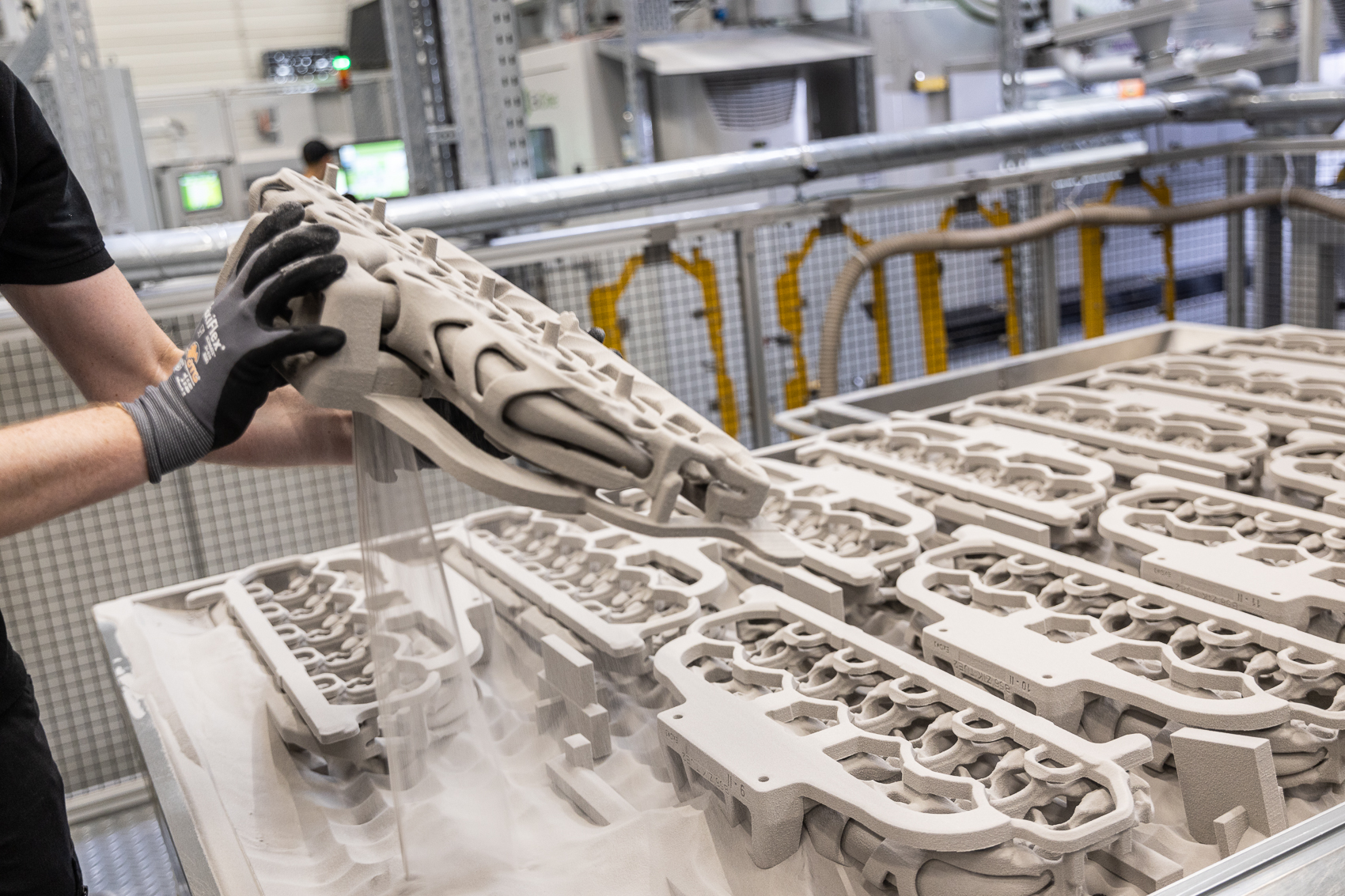 Learn how ExOne's binder jet 3D printing technology helps BMW make its sustainable manufacturing vision a reality in serial production.
ExOne and BMW have worked together for over 20 years on additive manufacturing projects. This video showcases how the premium automaker uses ExOne binder jet sand 3D printing technology to manufacture water jacket cores in serial production.
Today, BMW uses a fleet of four ExOne Exerial 3D printing systems. In the coming months, two more systems are slated to be added – expanding the production to multiple 100,000 pieces throughout the year. As an ExOne "super fleet" customer, BMW is a true pioneer in using additive manufacturing for sustainable serial production.
Binder Jetting Technology
The technology at the core of this transformation is binder jetting - one of the fastest 3D printing methods for producing high-quality and complex precision parts in high volume. Manufacturing with binder jetting technology comprises two main steps: A thin layer of sand is deposited in the job box before an inkjet printhead applies a binder where desired to bond the particles together. This process is repeated layer-by-layer until the form is complete. Learn more about binder jetting here.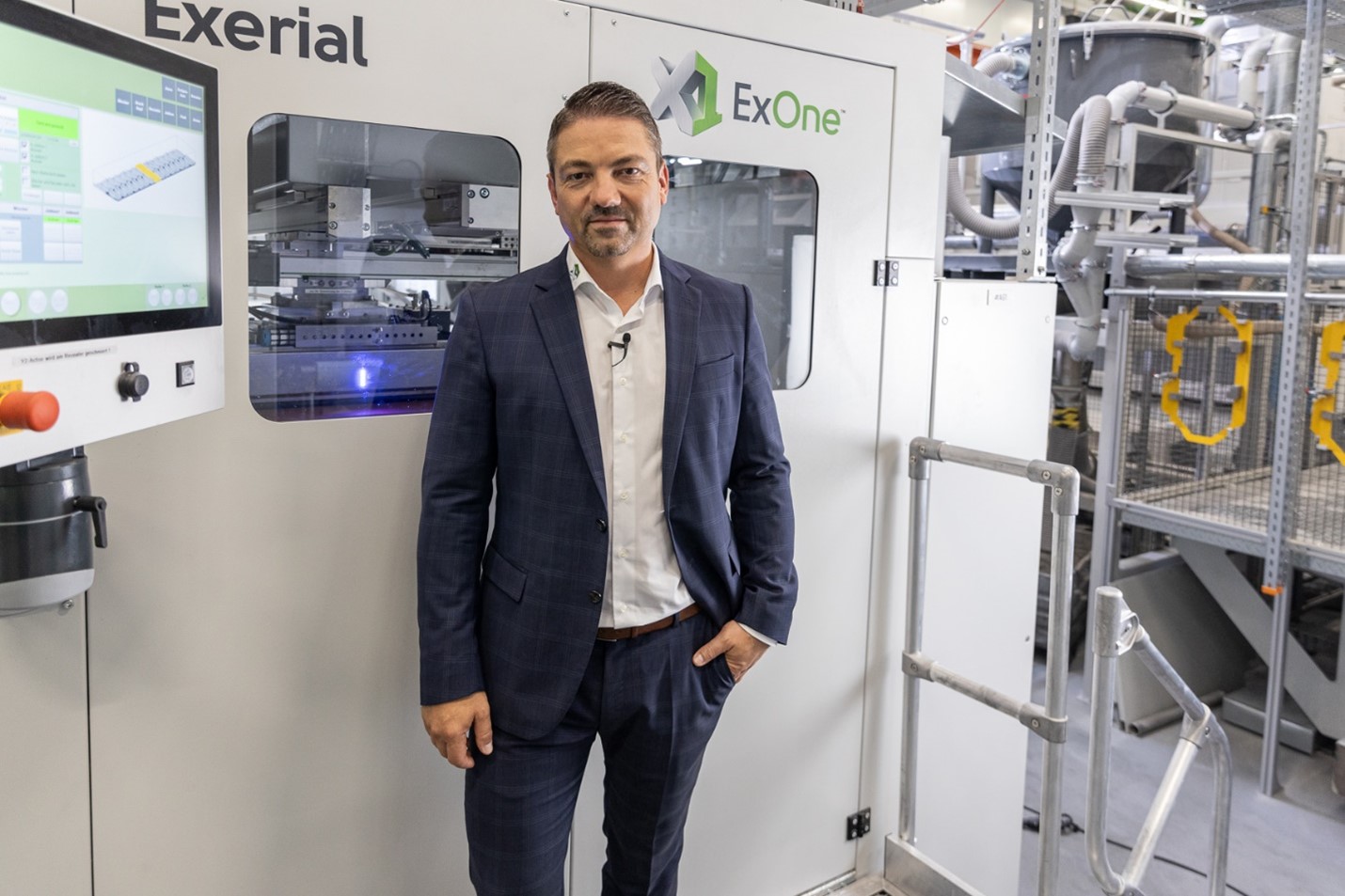 Eric Bader, Managing Director of ExOne - a Desktop Metal Company - in front of one of the four Exerial binder jet systems.
Importantly, BWM users inorganic binder in its binder jet 3D printing process. This sustainable binder chemistry does not emit odors or emissions during the metalcasting process, which makes it more environmentally friendly.
With the aid of ExOne binder jet 3D printers, complex designs can be realized for casting aluminum powertrain components with ease. Moreover, what makes this technology especially suitable for BMW's serial production is its extremely high speed.
For more information, please read the press release.
Learn more about 3D printing with inorganic binder
Emission-free castings increase sustainability, yield, and process efficiencies
learn more