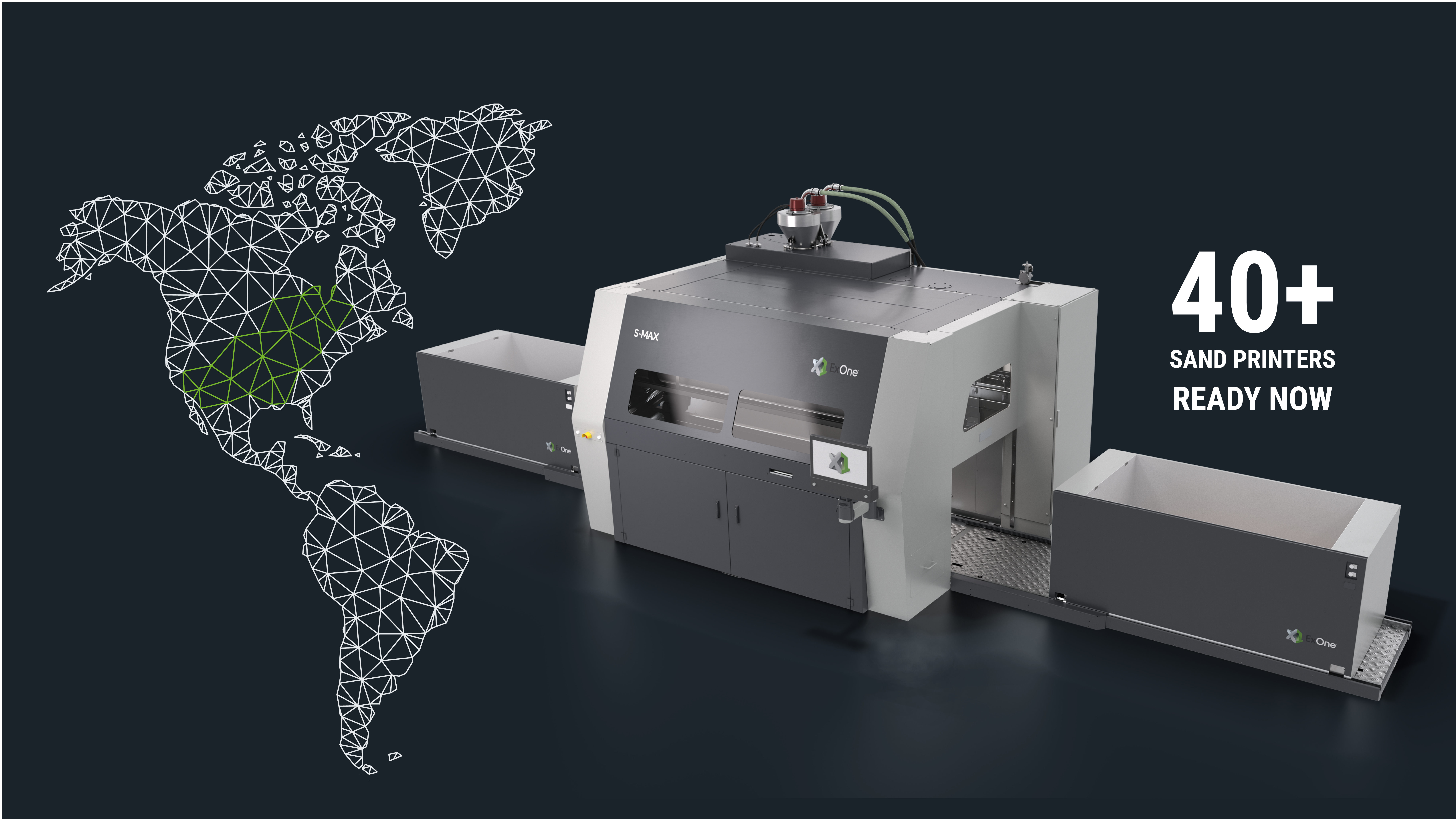 The ExOne Sand 3D Printing Network
Delivers sand molds and cores on demand. More than 40 ExOne 3D printers now ready across North America to support your metalcasting project.
Our Network is Ready for Your Project
Looking for a fast and convenient provider of premium sand molds and cores for your high-value or complex metal casting project?
ExOne's large and fast-growing network of industrial sand 3D printer owners can provide your company with a fast quote and quick turnaround on your project.
Our proven sand 3D printing technology is owned by premium pattern shops and foundries, who can usually provide molds and cores within 3-5 days. Our customers can support a wide range of foundry materials:
aluminum
bronze
copper
exotic and nickel-based alloys
iron (ductile, gray, etc.)
magnesium
steel (stainless)
titanium
zinc
ExOne's premium OneCast support service can also provide design assistance for your sand molds and cores, as well as additional simulation services to ensure a done-in-one casting for your high-value pour. Learn more about OneCast services here.
Shipping is also fast, with ExOne machines located throughout the United States, Canada and Mexico.
Let us Connect You with the Right 3D Printer for Your Project
Complete the form on this page to tell us more about your project and materials. We'll have a representative reach out to you within 24 hours. Or, call us directly at 1-877-773-9663 for immediate assistance during business hours, 9 a.m. - 5 p.m. EST.
Connect Me
Tell us a little about your sand 3D printing project so we can help you locate the best partner for your project. We'll connect you via email within one business day.