How Binder Jet 3D Printing for Metals Compares to Selective Laser Melting and Electron Beam Melting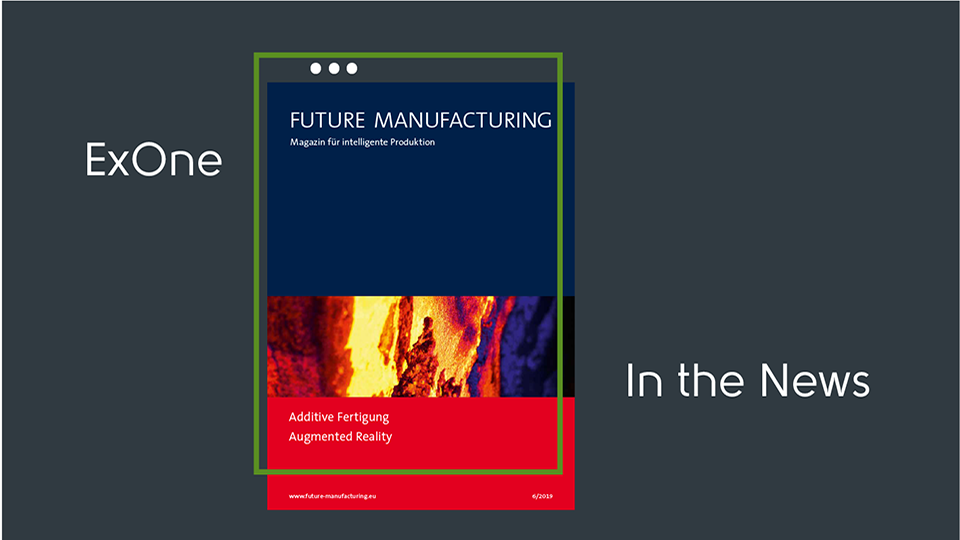 How Binder Jet 3D Printing for Metals Compares to Selective Laser Melting and Electron Beam Melting
This article first appeared in the November issue of VDMA, "Future Manufacturing" Magazine, the magazine of the German Mechanical Engineering Industry Association.
By Andrew Klein, ExOne Director of Research & Development
This article explores ExOne metals and how binder jetting 3D printing for metals compares to other metal additive manufacturing (AM) processes.
Selective laser and electron beam melting, both of which are powder bed fusion processes, along with binder jetting, are the most commonly used metal AM processes in the market today. This article covers the important distinctions of the three processes and why binder jetting is getting renewed attention for its ability to 3D print at volume-production speeds. These distinctions include: thermal considerations, file preparation and support, speed considerations, necessary processing step and final part microstructure.
Click here to download a PDF of the English version of the article.
Click here to download a PDF of the German magazine.