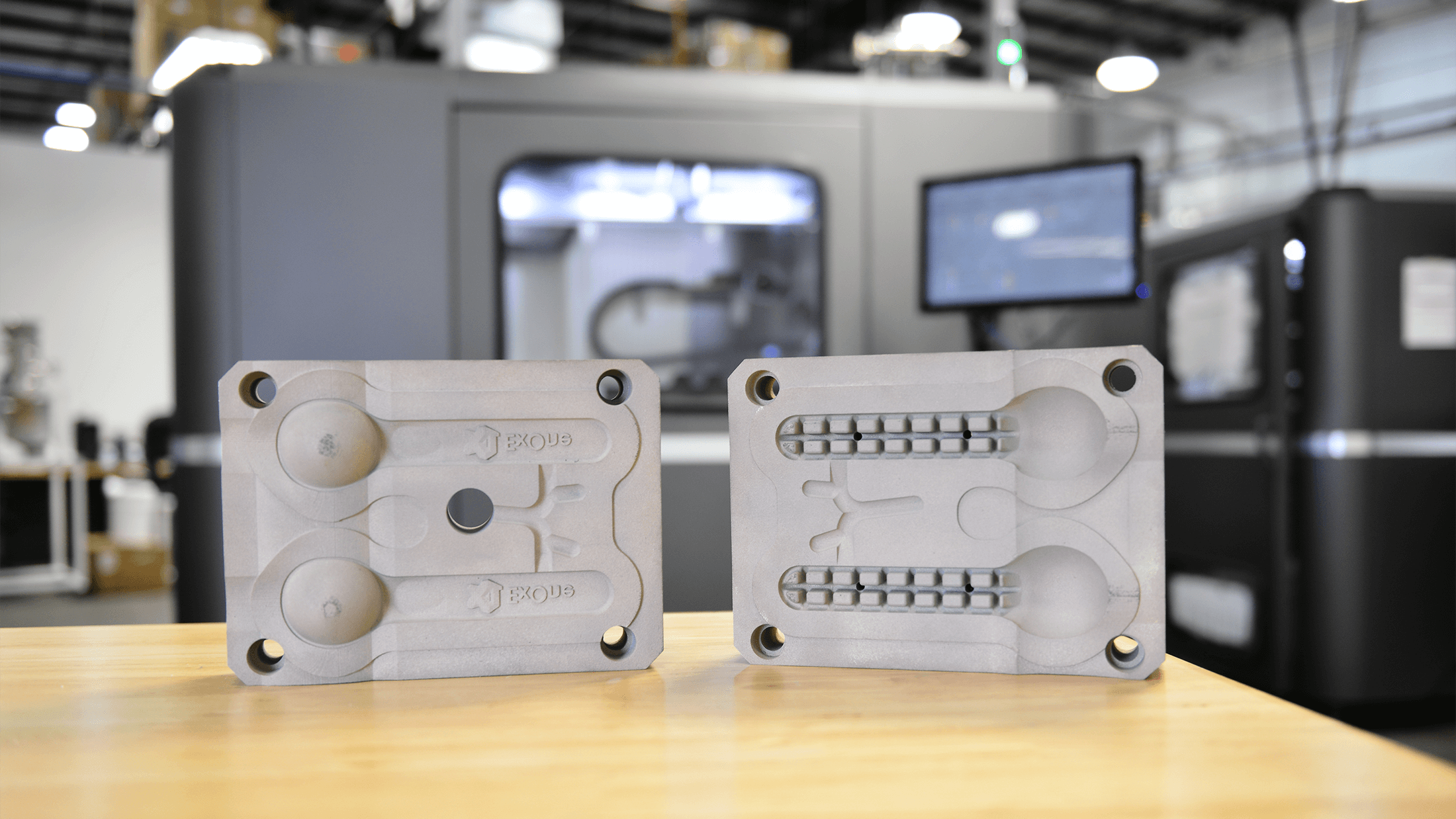 X1 Tooling Fast. Affordable. Local.
3D printed tools for thermoforming, composite layup, sacrificial tooling, foam molding, and metalcasting. Get complex final parts in days versus weeks and months.


With X1 Tooling, manufacturers now have fast, affordable, and local tooling options for the final production of metal, plastic, and composite designs
KEY FEATURES AND BENEFITS
Speed: Binder jet 3D printed tools can often be produced in days versus weeks and months
Cost: Most of our tooling options are cost competitive or offer a cost advantage over traditional tooling options
Performance: Whether it's reducing cycle time with conformal cooling channels or exploiting generative design concepts, 3D printed tooling can also offer performance benefits in final parts not easily achieved with traditional tooling
ExOne infiltrated sand tooling offers the broadest portfolio of industrial-grade 3D printed tooling available — with new solutions for forming plastics, laying up composites, casting metals, and more. The X1 Tooling portfolio is the direct result of strong customer demand for tooling options that speed up delivery times and bring tooling closer to the point of final production.
Optimize your product development lifecycle, start production while traditional tooling is being made, or eliminate the need for traditional tooling in low- to medium-volume production applications. You can also feel good that our tooling is made with less waste, shipping, and energy.
ExOne's range of tooling solutions enables on-demand tool production with quick turnarounds and at costs lower than traditional processes. Our range of additive manufacturing options allows you to create unique geometries, iterate quickly, and test functional prototypes to improve your product and get to market faster and cheaper.
Learn More About X1 Tooling
On-Demand webinar for more information on tooling options for the final production of plastic or composite parts.
Watch the webinar
A Fast and Flexible Tooling Portfolio
Manufacturers can now leverage affordable infiltrated sand tooling from ExOne.
For Plastic Production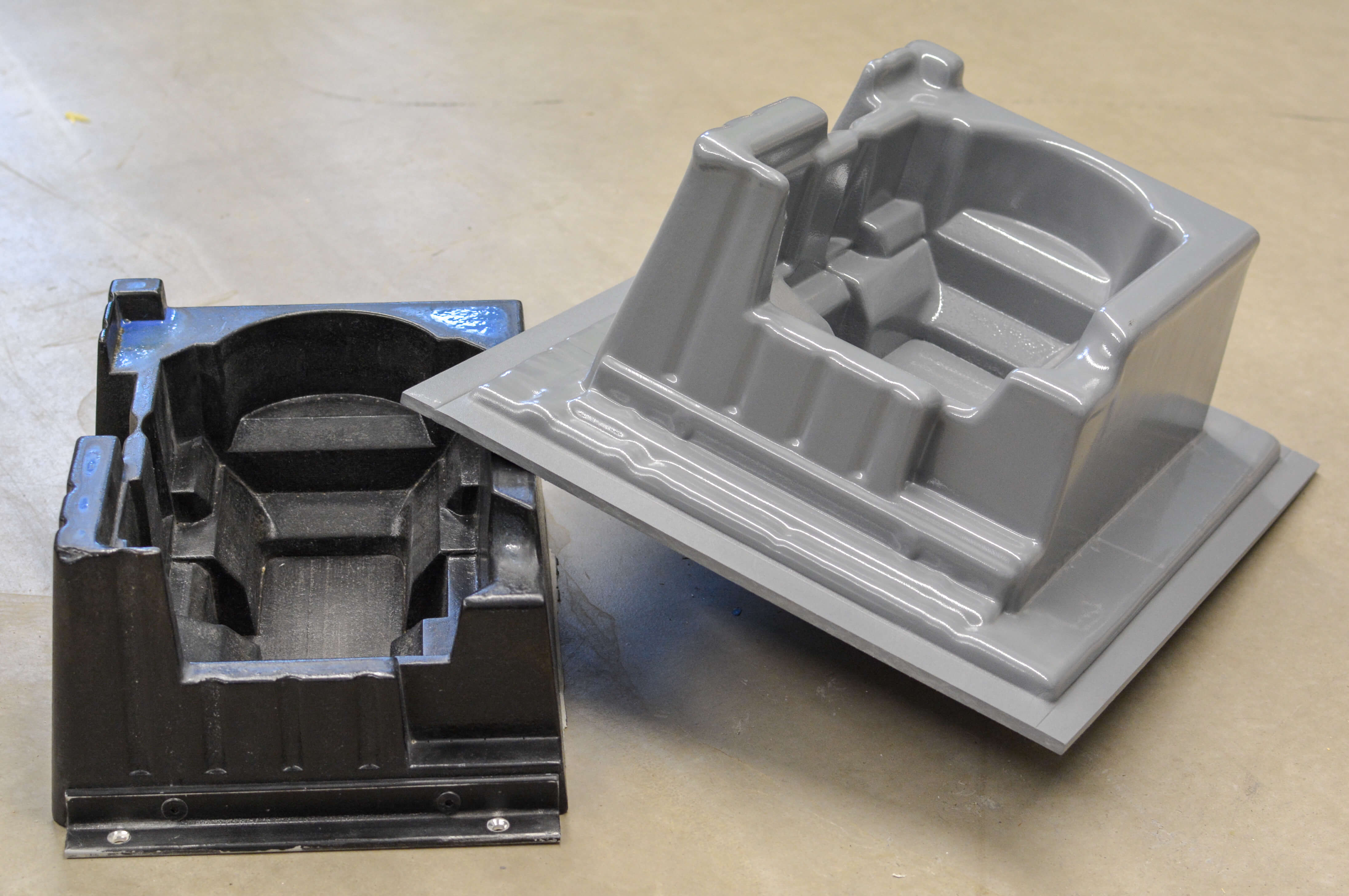 X1 ThermoForm
X1 ThermoForm

– A 3D printed sand form is infiltrated with a durable resin and coated to create small- to large-format molds for a variety of thermoforming applications, such as vacuum forming, compression molds, foam molding, and more.
For Composite Production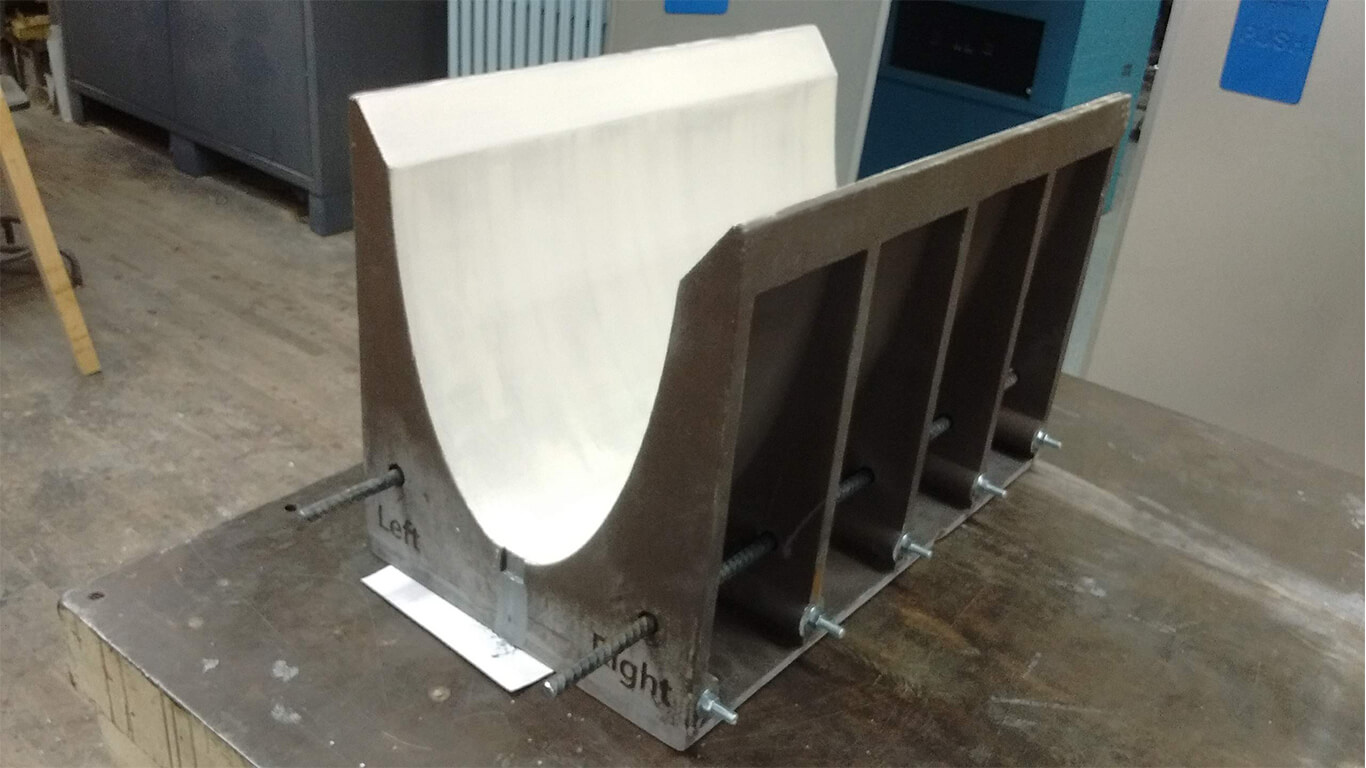 X1 Layup
X1 Layup – A 3D printed sand form is infiltrated with a durable resin and coated for high-precision, high-temperature composite layup applications. X1 Layup offers dimensional tolerances of +/- 0.030" and tooling can be precision machined to +/- 0.005" if needed.
X1 Washout – This 3D printed sacrificial tooling washes out with tap water after traditional layup and autoclaving of composite materials, including carbon fiber. X1 Washout is a sand form 3D printed with a water-soluble binder and surface coated. Ideal for ducting, mandrels and other designs with trapped geometries.
For Metal Production
X1 SandCast – ExOne is the longtime market leader in selling 3D printers for sand molds and cores for metalcasting. Sandcastings can be delivered in a variety of sand types and binders, including sustainable inorganic formulas for high-quality aluminum castings.
Flexible Tooling Options and Sizes
Manufacturers can now purchase X1 Tooling products directly from ExOne through the company's ExOne Adoption Centers — or manufacturers can purchase a 3D printer for tooling applications.
All sand- and sand-infiltrated tools are produced in the build volume of ExOne S-Max® series printers: 1800 x 1000 x 700 mm (70.9 x 39.4 x 27.6 in.). The printed sections can also be segmented and assembled together before epoxy infiltration to make even larger tools.
What is Binder Jet 3D Printing?
ExOne's binder jet 3D printing transforms powdered materials — metal, sand or ceramic — into highly dense and functional precision parts at high speeds. An industrial printhead selectively deposits a binder into a bed of powder particles creating a solid part one thin layer at a time, similar to printing on sheets of paper.
For tooling production, a patented application of infiltrating and coating 3D printed sand forms to deliver tools that eliminate weeks or months of lead time and the high costs associated with traditional tooling.
Binder jet 3D printing technology is viewed as a desirable and sustainable production method, largely because of its high speed, low waste and cost, as well as material flexibility.


Videos About X1 Tooling Products