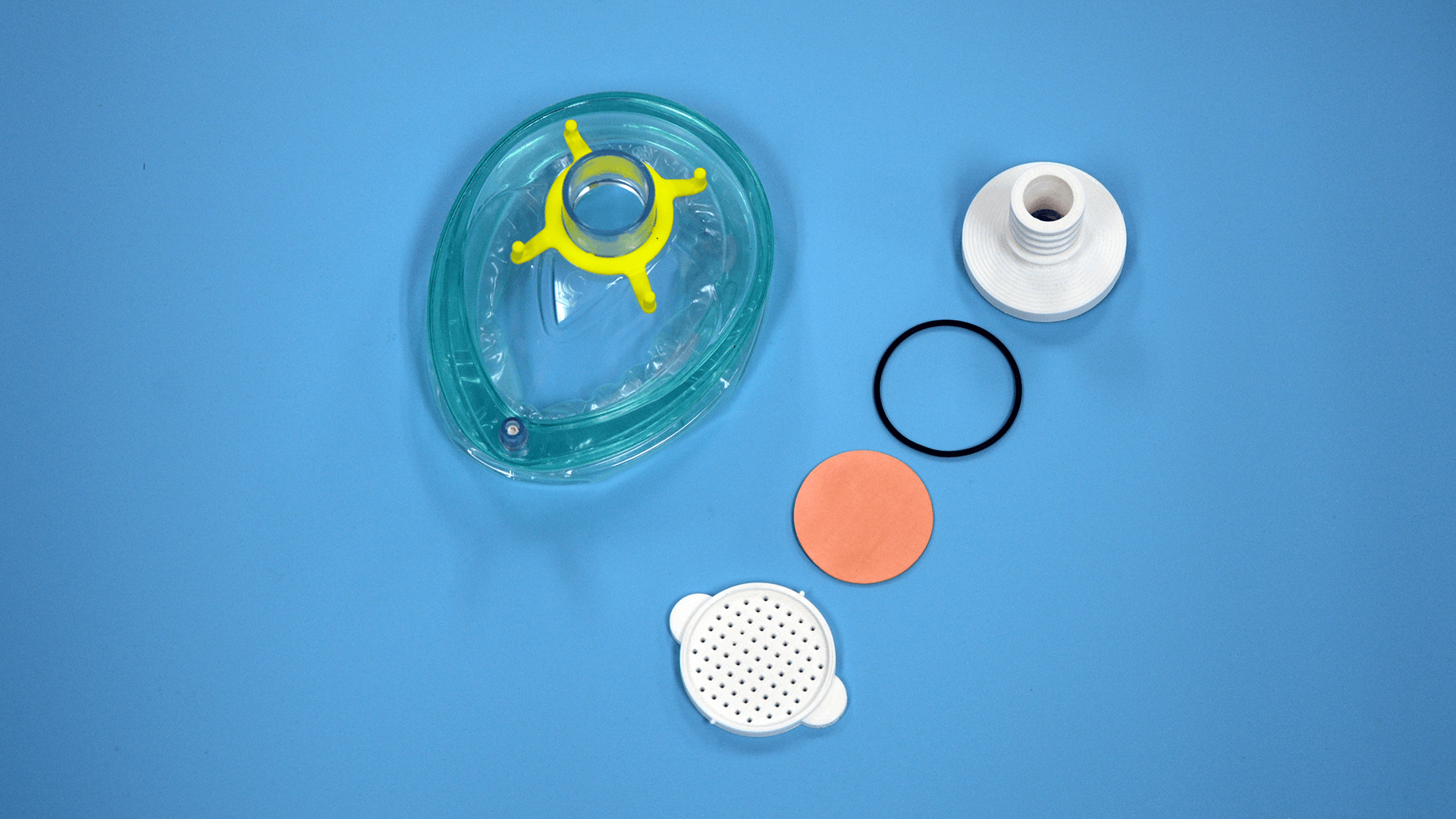 ExOne and Open Health Solutions Collaborate on Reusable Respirator
Sign up to stay informed about the progress or our sustainable respirator


Sign Up to stay informed about availability
ExOne is working urgently with its partners, such as Open Health Solutions, an affiliate of digital dentistry provider Core3DCentres, to gain approval and commercialize its customized 3D printed face mask that is completely sterilizable and reusable.
The design has been submitted to NIOSH for approval.
Customers can scan their face with a free smart phone app, Bellus3D FaceApp, have a custom-designed face mask 3D printed in a biocompatible and autoclavable surgical resin.
A reusable metal filter 3D printed by ExOne, either in copper or stainless steel, would be inserted into a cartridge on the front of the mask and can also be sterilized and reused.
While we wait for approvals, we invite you to submit your name and email with the form on this page. We'll email you to let you know when this solution is ready for purchase.