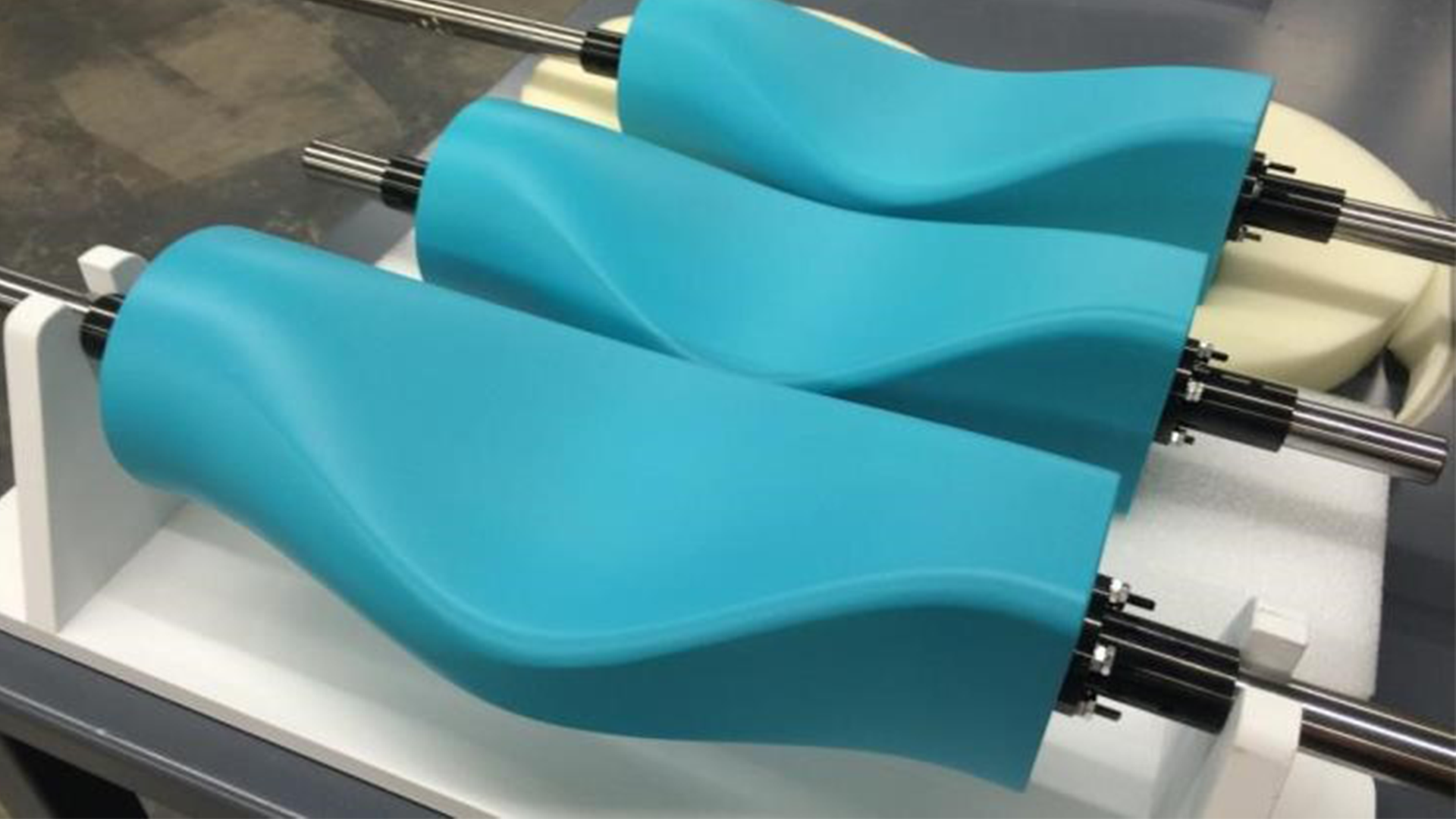 Catalog of Innovative 3D Printed Tooling Solutions
3D Printed Washout Tooling
Sustainable Sacrificial Tooling for Composite Part Production
Since 1995, ExOne binder jetting technology has helped manufacturers save time and money, reduce waste, increase manufacturing flexibility, and deliver all-new designs and products that were once impossible.
As the market leaders in binder jet 3D printing of sand, metal, ceramics and other powders, our team has discovered, and then developed, an easy-to-use new method: 3D printed tooling that is robust enough for the creation of composites and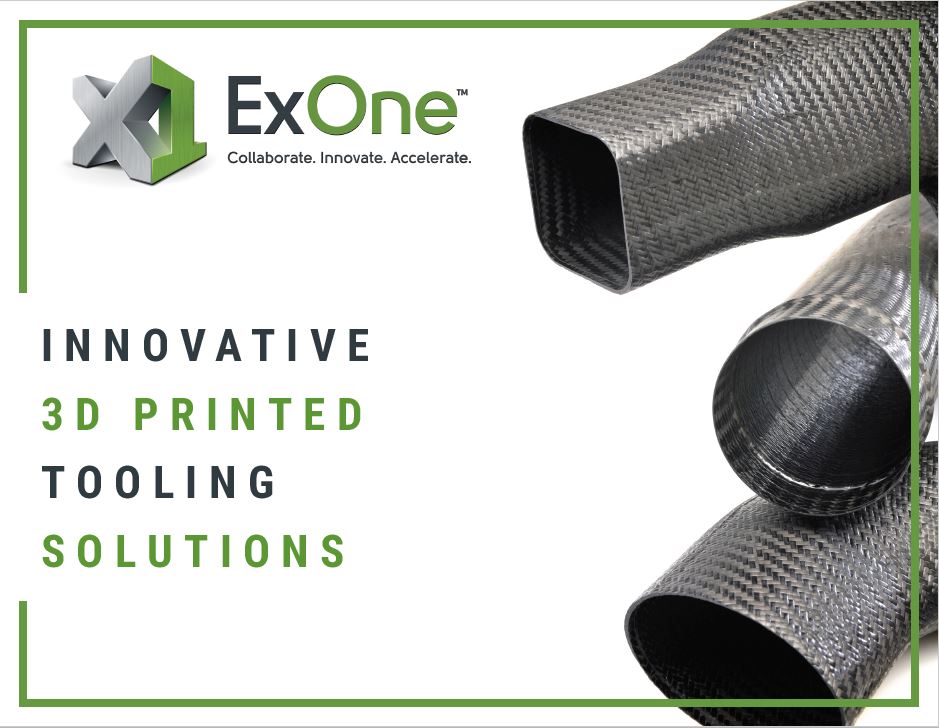 then easily washes out with tap water.
"One of the things our customers tell us is that they like the fact the washout is fast and complete," said Rick Lucas, ExOne Chief Technology Officer. "What's more, we're incredibly proud that our 3D printed washout tooling process is sustainable with little to no waste: All of the washed-out sand can be recovered and reused for future print cycles."
ExOne washout tooling is used by major manufacturers in the aerospace and automotive industries to create lightweight, innovative parts. We welcome you to download our brochure to learn more.
Download to Read More
About The ExOne Company
What is Binder Jetting and How the Process Works
Custom, Sustainable Toolmaking
The Washout Tooling Process
3D Printing Media and Coating Options
Design Benefits of Washout Tooling
Washout Tooling Material Properties
Washout Tooling Customers
ExOne Washout Tooling 3D Printers