Scaling 3D Printing of Technical
Ceramics with Binder Jetting
Saint-Gobain Research North America uses Two ExOne Binder Jetting Systems to Research, Develop, and Scale Technical Ceramic and Silicon Carbide 3D Printing
The 3D printing team at Saint-Gobain Research North America in Northborough, Massachusetts, identifies use cases where additive manufacturing can improve production or product performance, as well as advance the use of 3D printing for ceramics within the Saint-Gobain portfolio.
Using ExOne binder jet 3D printing, Saint-Gobain works to develop innovative new products and create a more efficient manufacturing processes.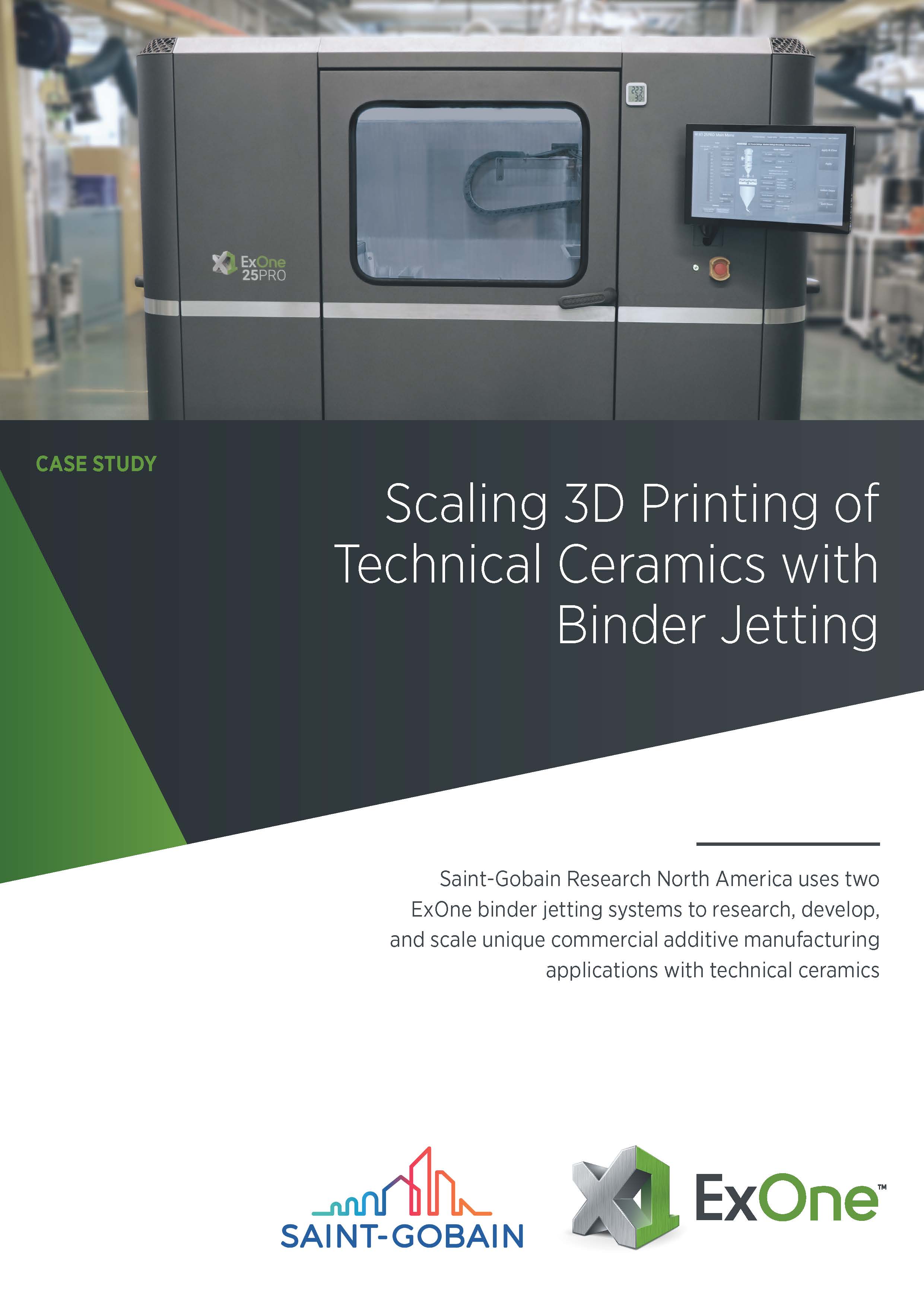 Download the case study to learn how Saint-Gobain uses the flexibility of Innovent platform to perform research on a variety of its technical ceramics, including silicon carbide 3D printing, and scale promising product designs to production on the X1 25Pro.

"Being able to demonstrate scalability is important."
Nicholas Orf, Principal Scientist and
Additive Manufacturing Group Leader
Saint-Gobain Research North America