Neenah Foundry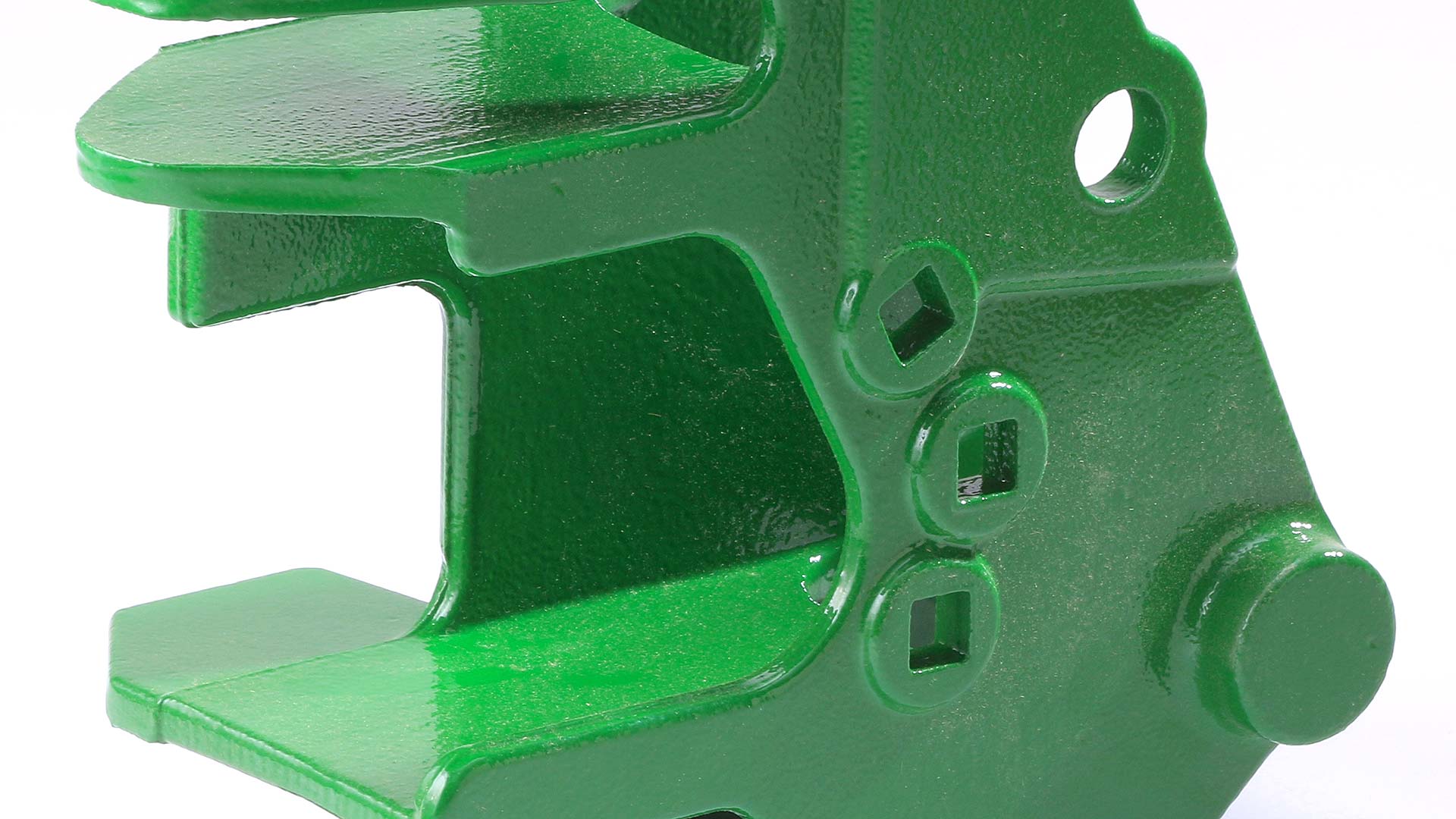 Winning New Customers, and the 2019 Casting of the Year Award
3D printed core saves thousands in tooling costs and reduces lead time by weeks.

Customer Challenge
Amerequip required a conversion of their 11-piece, lasercut welded assembly which in turn, would reduce weight, improve quality, and minimize cost through improved production efficiencies with a one-piece design. They were concerned the production schedule was in jeopardy and they would not be able to complete testing and go to Fall production in time to satisfy demand in the 2020 season. Amerequip turned to Neenah Foundry for their guidance and expertise.
The Solution
By working closely with Amerequip, the swing frame was chosen for the conversion. Neenah Foundry created the single ductile iron casting design to be made using a single core in order to keep both tooling and piece price costs at a minimum. It also reduced the current part weight by 2.2 lbs.
In order to accommodate the short lead time for rapid product development samples, Neenah utilized 3D printed cores which were produced at Hoosier Pattern, Inc. using ExOne's S-Max® system, thus eliminating the lead time of the core box for samples prior to production.
Conclusion
The collaboration resulted in an improvement of quality, efficiency, and cost savings for Amerequip. Not only did this casting bring a new customer to Neenah, it also brought Neenah the "2019 Casting of the Year" by American Foundry Society. After final testing by Amerequip this summer, the swing frame is planned to be used on the final product in 2020.
About ExOne
ExOne digital part materialization uses three-dimensional printing to create complex molds and cores directly from 3D CAD data for a variety of industries, with accuracies of ± 0.011 in. or ± 0.3mm. The ExOne process achieves geometric complexity and scale unmatched using conventional casting techniques. The process produces accurate, uniform cores and molds rapidly, significantly reducing lead times.