Automotive News: 3D Printing Moving Toward the Production Line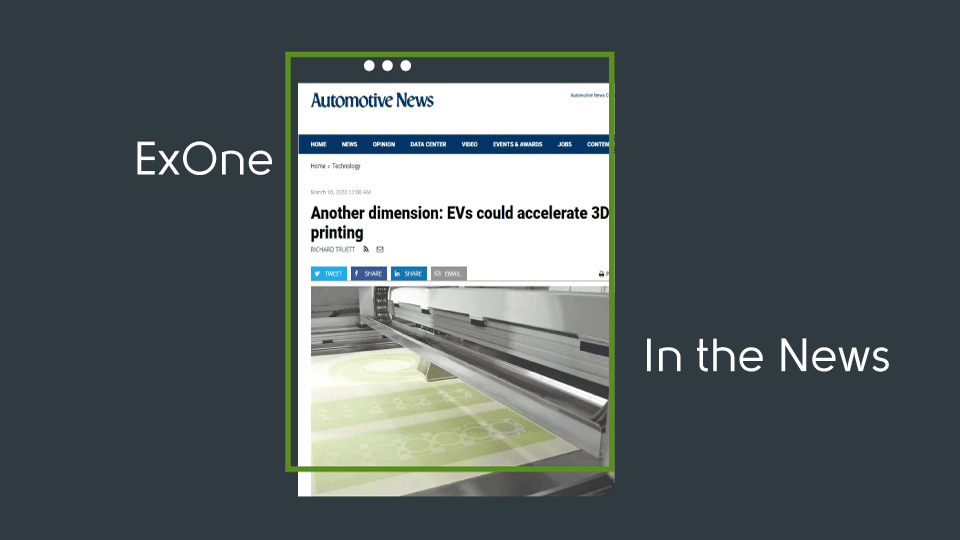 How AM technology is transforming the automotive industry
This article was published on March 16 via Automotive News online.
Additive manufacturing has been used in the automotive industry for years, saving both time and money in producing prototype parts.
Virtually every automaker is using the technology in some fashion, and it's become a vital tool in product development, giving engineers prototype parts in hours instead of weeks, and at a far lower cost than with traditional methods.
However, new advances are expected to result in more 3D-printed parts on production lines, possibly within the next three years, said Rick Lucas, chief technology officer for ExOne.
Ellen Lee, Ford Motor Co.'s additive manufacturing technical leader, told Automotive News that Ford sees binder jet printing as "a potential technology to get to volume production."
Click here to read the full article from Automotive News.