A Must-See Tooling Treat for RAPID and FABTECH Show-Goers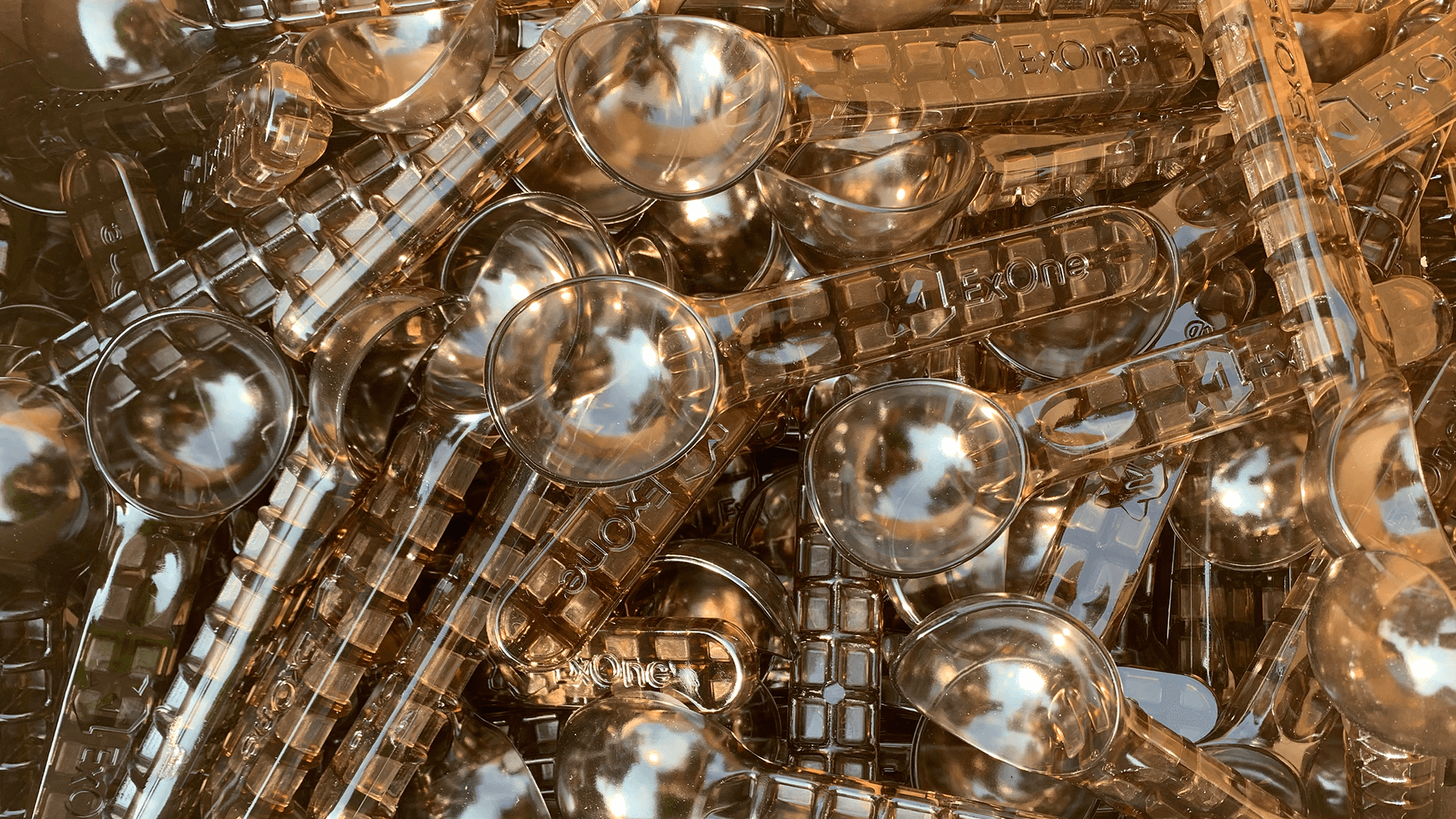 3D printed X1 MetalTool 420i inserts deliver food-safe ice scream scooper in one-third the time and about half the price of standard steel tooling. Scooper available as giveaway in RAPID Booth E7613.
While 3D printed tooling isn't anything new, binder jetting technology from ExOne is now offering all-new high-volume production tooling at affordable prices that are truly new from the world of additive manufacturing.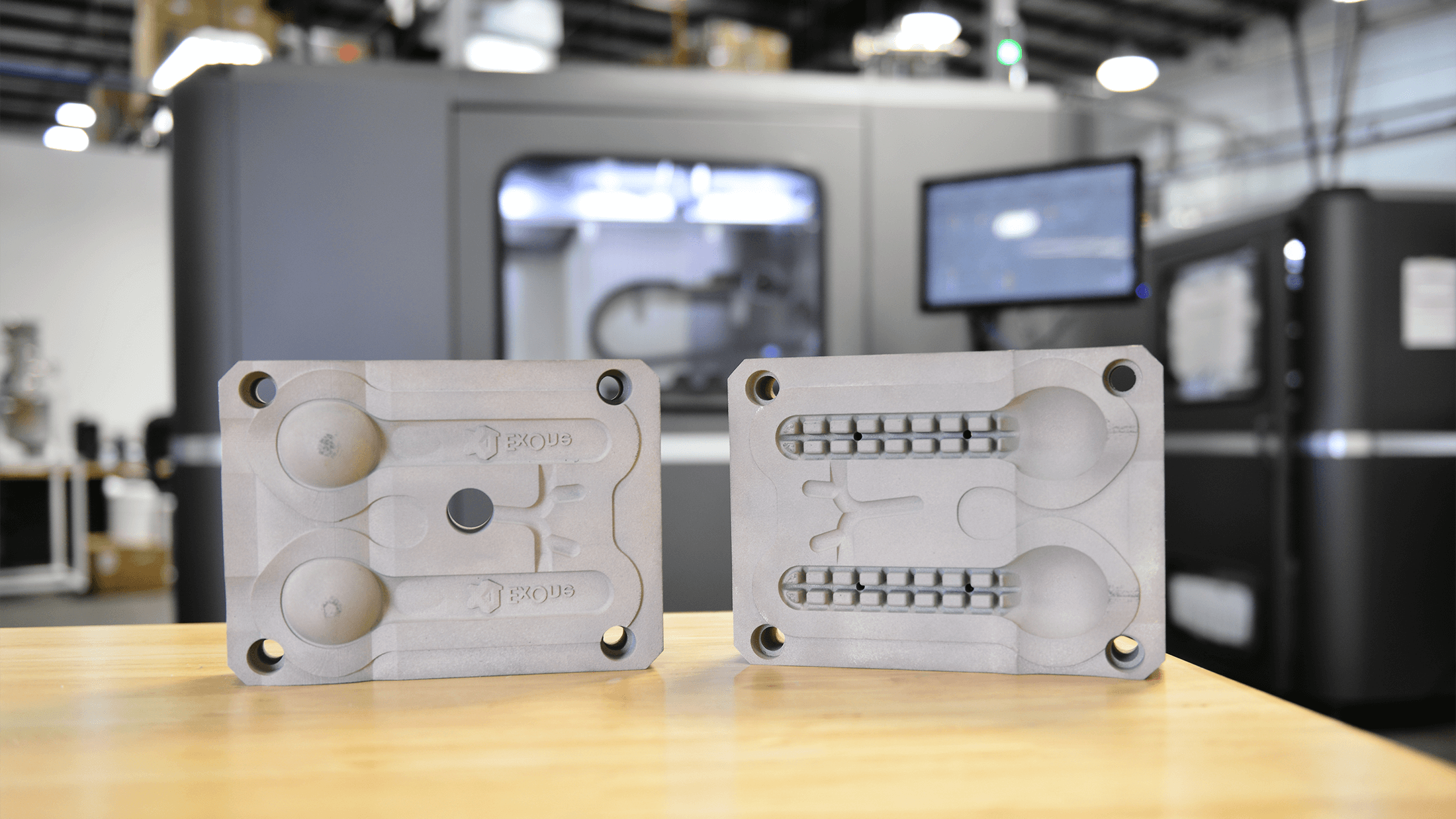 X1 MetalTool 420i for plastic-injection molding of ice cream scoopers for RAPID + TCT and FABTECHLast week, ExOne unveiled the additive industry's broadest portfolio of tooling options, for the final production of plastics, composites and metals.
To showcase the benefits of our technology at this week's RAPID + TCT and FABTECH events, we've 3D printed X1 MetalTool inserts in our durable and affordable 420i steel-bronze matrix material for plastic injection molding of an ice cream scooper that we'll be giving away this week during the show.
The whole process took less than two weeks from printing to the final molded part.
First, the insert tool was designed by ExOne partner North American Mold in Auburn Hill, Michigan, and then it was 3D printed and sintered at ExOne's headquarters in a 420 stainless steel-bronze matrix to near-net shape. Then, North American Mold finish machined and polished the tool to 900 Ra.
X1 MetalTool is also available in 316L stainless steel, M2 tool steel, and other materials. This tooling can be finish machined, acid etched and polished to a diamond finish, and is currently ideal for complex inserts.
On Saturday, ExOne partner,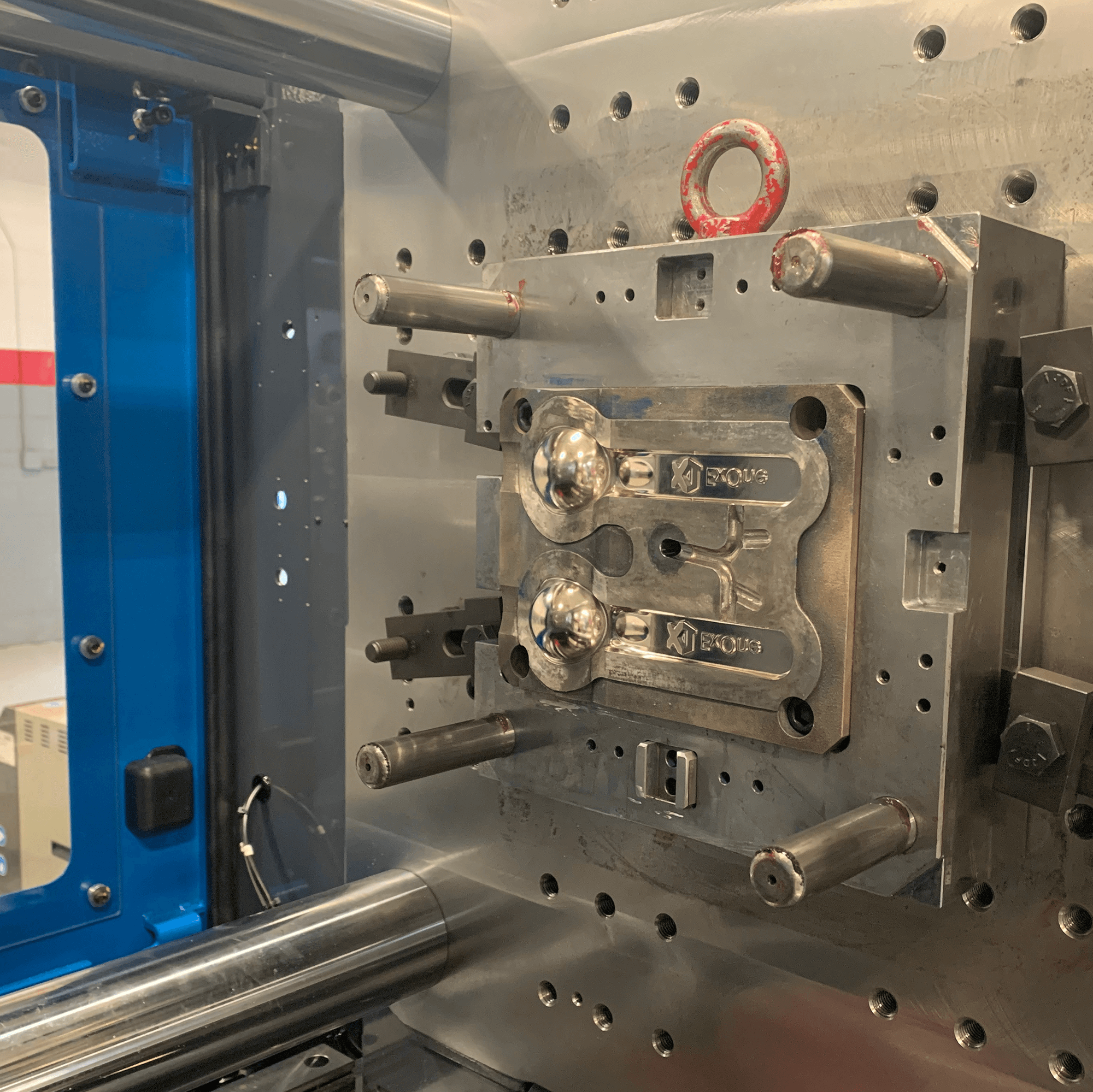 Final sintered tool ready for molding at North American Mold in Auburn Hills, Michigan.North American Mold ran parts off the tool in food-safe polycarbonate material, lupilon™ S-2000R, provided by Mitsubishi Engineering-Plastics Corporation.
The cycle time on the the Sumitomo (SHI) Demag SE180EV-A — a high-performance, all-electric injection molding machine — offered a gate-to-gate cycle time reduction of 33%.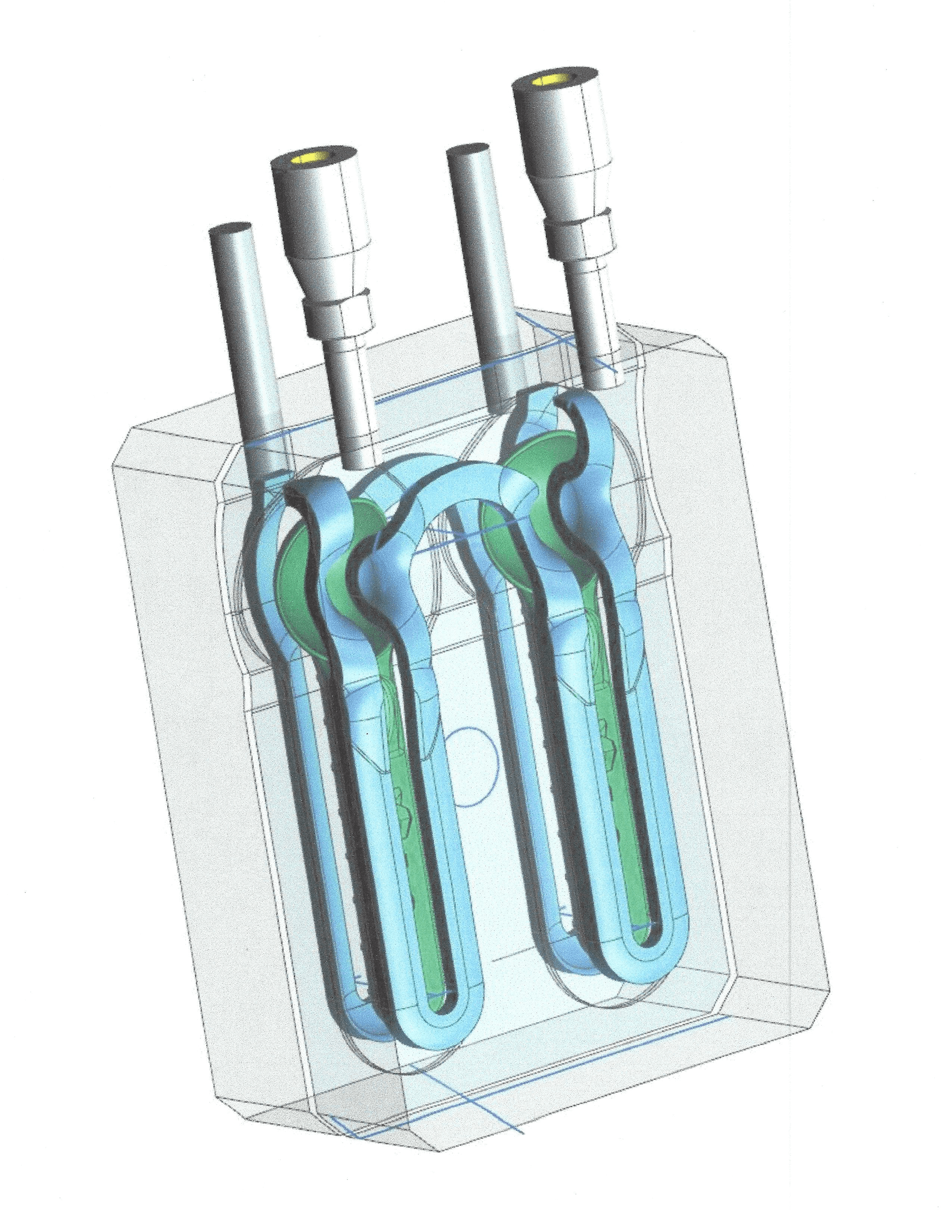 Conformal cooling channels chased the mold design for maximum efficiency.The rapid cycle time was due to 3D printed conformal cooling channels that closely traced the draw of the scoop and features on the back of the handle, as well as the high-performance of the Sumitomo machine, which is equipped with S-MOVE, an algorithm-optimized speed pattern that is faster and smoother for multi-step open/close settings.
In all, the binder jet 3D printed tools were produced for about one-third the time and about half the price of a typical steel insert.
To get a complimentary ice cream scooper, and see the 3D printed metal tool used to mold them, visit ExOne booth at E7613. A limited number of ice cream scoopers will be available each day at the show.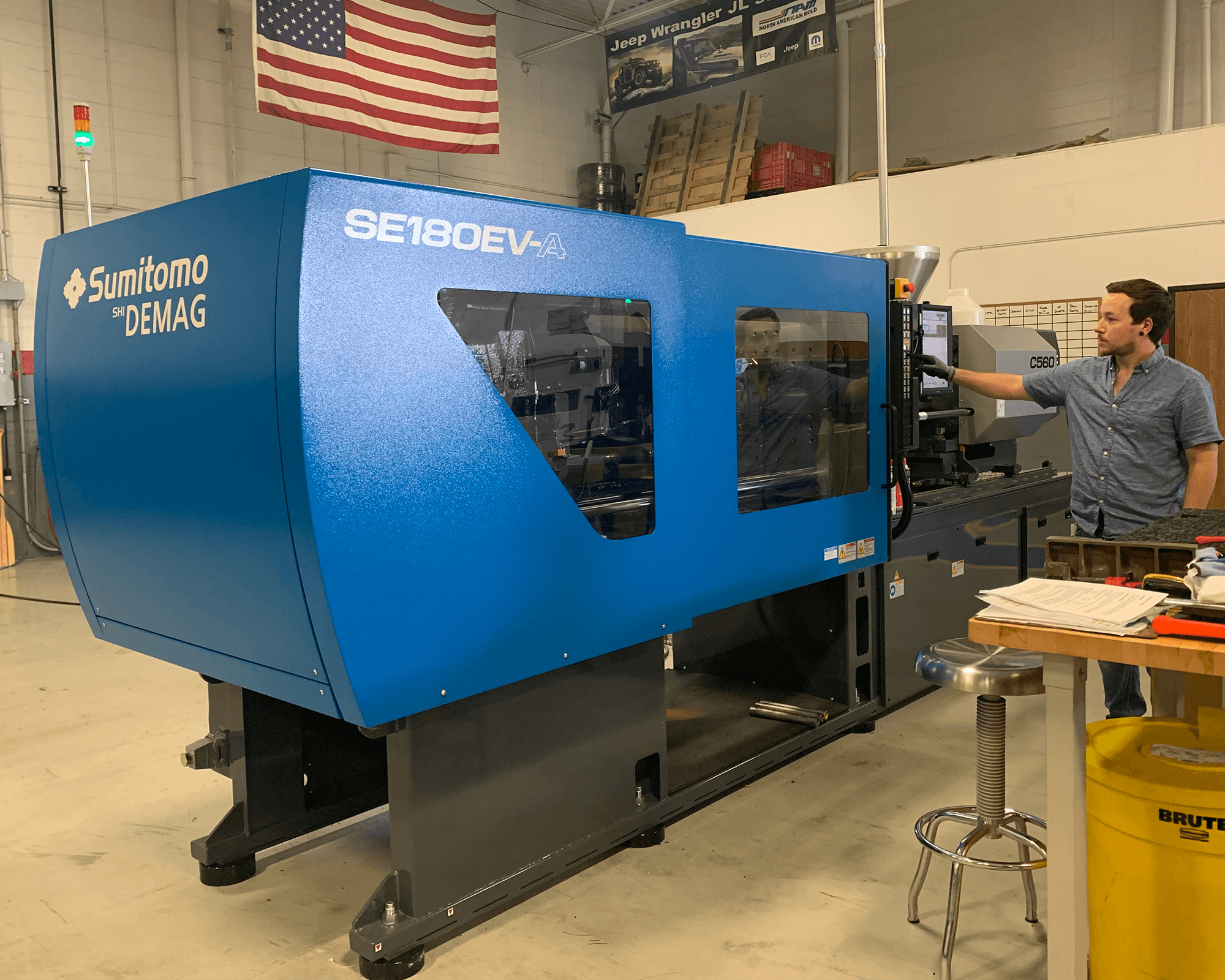 A gate-to-gate cycle time reduction of 33% was made possible by Sumitomo's advanced S-MOVE molding technology as well as 3D printed conformal cooling channels 3D printed into the tooling insert.