How Sand 3D Printing is Reviving APAC Foundries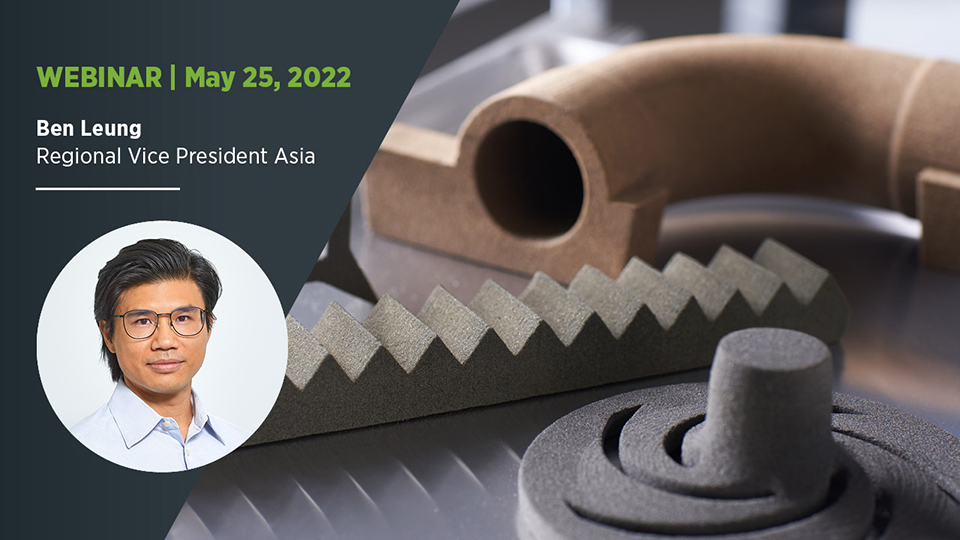 Register now for the Webinar
Don´t miss this special webinar!
Thursday, May 25 at 3 p.m. HKT
REGISTER TODAY
Original Webinar Date:
Wednesday, May 25, 2022, 3 p.m. HKT
Description:
Binder jet 3D printing is revolutionizing sand casting – capable of producing complex cores that cannot be produced in any other way – and organic rigging designs that help to make successful precision pours and decrease scrap rates significantly. Foundries embracing the digital workflow are expanding business by offering rapid prototyping with easy design iterations, fast turnarounds without lead times.
Technological advances in robotics are making 3D printing more accessible than ever and the all-new S-Max Flex binder jetting system was developed to help smaller foundry businesses survive and thrive.
In this webinar we'll explore the economics of integrating a digital workflow with 3D printing to help get products to market faster, made regionally. Participants will learn how sand 3D printing fits in their foundry and they'll be introduced to the S-Max Flex robotic 3D printing process that delivers quality parts from an affordable, easy-to-use system.
Presenter:
Ben Leung joined The ExOne Company as Vice President of Asia in September 2020. His industry experience spans additive manufacturing, test and measurement, power supply, and executive coaching. In the 3D industry, Mr. Leung held leadership positions with 3D Systems as well as Nano Dimension, the leader for additively manufactured electronics. Prior to that, he drove business growth in the United States and Asia for Teledyne LeCroy. Leung has a bachelor's degree in Engineering from Brown University and a master's degree in Engineering from Columbia University. He has lived and worked in various cities across Asia, the United States, and Europe.
Click here to register for the Webinar on May 25.