TCT Magazine – "Big Metal Production"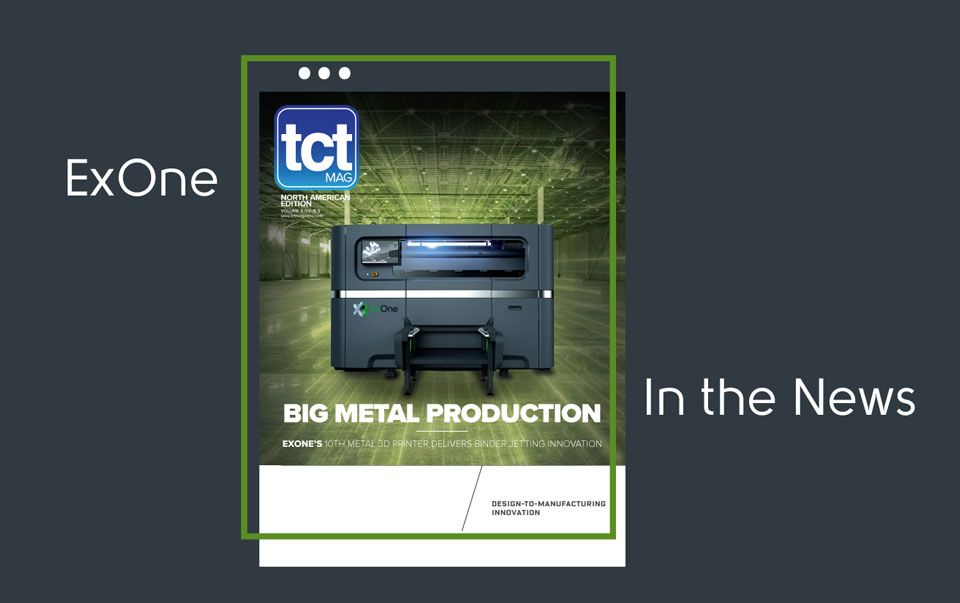 ExOne's 10th Metal 3D Printer Delivers Binder Jetting Innovation
This article first appeared on tctmagazine.com, November 5, 2019.
ExOne's 10th and largest metal 3D printer the X1 160PRO, is the most advanced metal binder jetting system for sustainable, high-quality
production of metal parts.
This article details the features of the new metal 3D printer, which includes ExOne's exclusive patent-pending Triple ACT (Advanced Compaction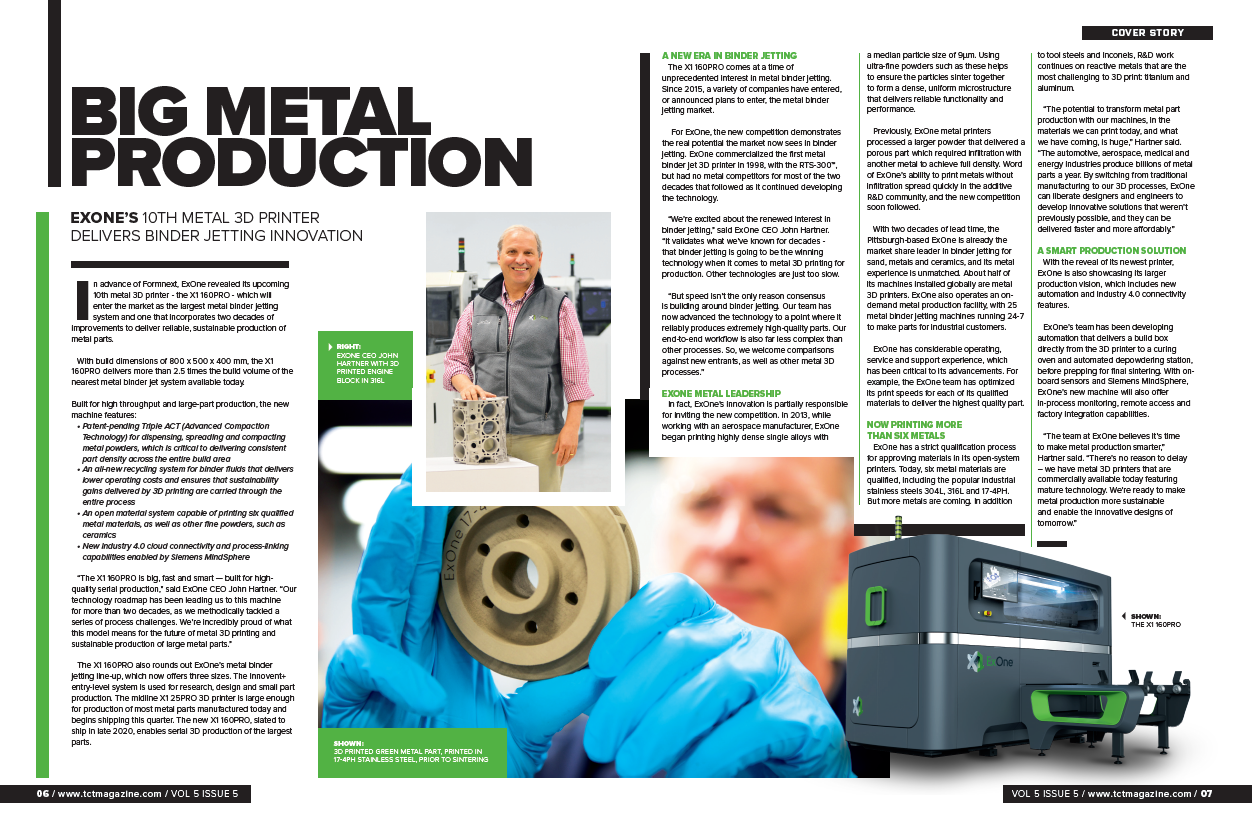 Click to read the cover story Technology), for dispensing, spreading and compacting metal powders, among other distinctive features.
In addition, ExOne CEO, John Hartner, speaks about what the new printer means for ExOne and the industry, the new era in binder jetting, the company's unmatched metal experience, and its larger production vision, which includes Industry 4.0 connectivity features.
"The X1 160PRO is big, fast and smart – built for high-quality serial production, "said ExOne CEO John Hartner. "Our technology roadmap has been leading us to this machine for more than two decades, as we methodically tackled a series of process challenges. We're incredibly proud of what this model means for the future of metal 3D printing and sustainable production of large metal parts."
Click here to read the full article from TCT Magazine.