Mission Impossible Delivered: How ExOne Delivered Aluminum 6061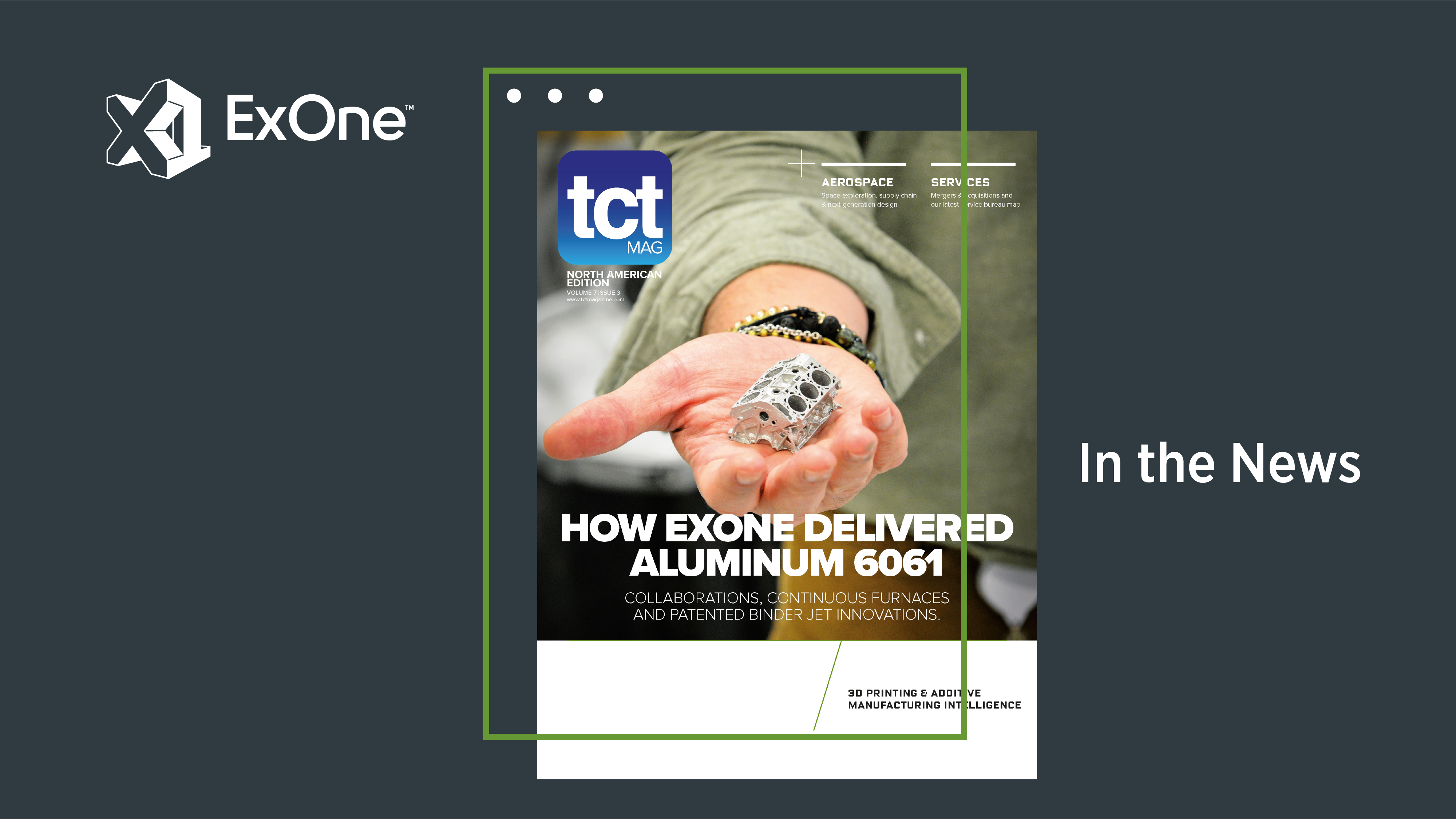 Collaborations, continuous furnaces and patented binder jetting innovations
This article first appeared in Summer 2021 issue of TCT Magazine.
This issue of TCT Magazine tells two stories about binder jet 3D printing:
the inside story of how ExOne's delivered what was once thought impossible: binder jet 3D printed aluminum 6061 with similar properties to traditional manufacturing

How newcomers to the binder jet market such as GE, HP, Digital Metal, Desktop Metal and Meta Additive are now following the ExOne path because of the high speed and affordability of the binder jet 3D printing approach
ExOne's position blazing a path in the field is evident in the article explaining how ExOne cracked the code on Al 6061.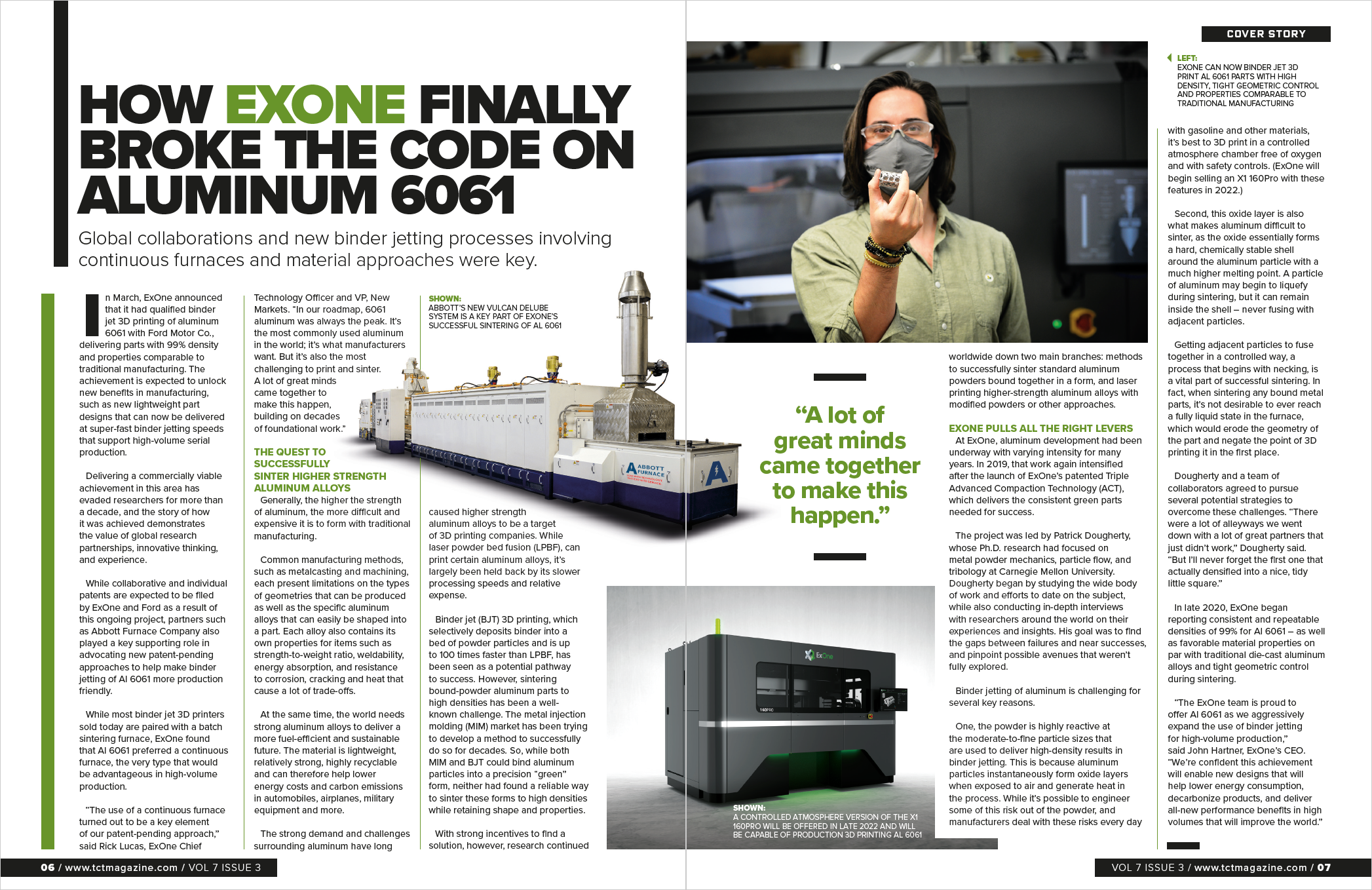 While collaborative and individual patents are expected to be filed by ExOne and Ford as a result of this ongoing project, partners such as Abbott Furnace Company also played a key supporting role in advocating new patent-pending approaches to help make binder jetting of Al 6061 more production friendly.
While most binder jet 3D printers sold today are paired with a batch sintering furnace, ExOne found that Al 6061 preferred a continuous furnace, the very type that would be advantageous in high-volume production.
"The use of a continuous furnace turned out to be a key element of our patent-pending approach," said Rick Lucas, ExOne Chief Technology Officer and VP, New Markets. "In our roadmap, 6061 aluminium was always the peak. It's the most commonly used aluminium in the world; it's what manufacturers want. But it's also the most challenging to print and sinter. A lot of great minds came together to make this happen, building on decades of foundational work."