ExOne Enabled: Celwise Products Replacing Plastics, Paper with Sustainable Option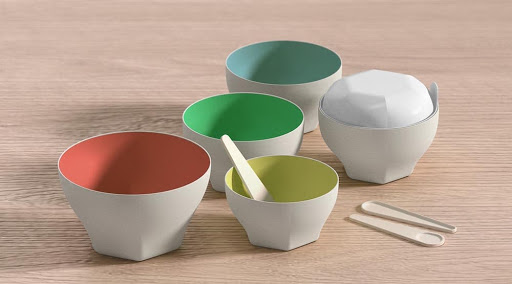 Celwise AB in Sweden has developed a method of using specially designed mixes of wood pulp to create water-resistant, plastic-like products using ExOne's uniquely detailed metal tooling.
COMPANY: Celwise AB
LOCATION: Sweden
INDUSTRY: Packaging, Containers, Other Plastic/Paper Goods
APPLICATION: Uniquely detailed Metal Tooling (Only Possible with ExOne Metal Binder Jetting Technology)
SOLUTION
PRINTER: ExOne M-Flex
MATERIAL: 316L Stainless Steel
BENEFITS: Unique Celwise tooling, which is only made with binder jet 3D printing, is at the core of this exciting new renewable, and biodegradable technology. There are three types of tools in each machine - forming, transferring, and pressing - to produce goods that will disrupt the paper and plastic industry.
This new application is a state-of-the-art fibre moulding technology, representing the wise use of 21st century technologies to replace 19th century technology and processes. The final product is superior to traditionally molded fiber products in several respects.
LEARN HOW THEY DO IT
LEARN WHY IT MATTERS

ss