ExOne Pushes to Make Metal Green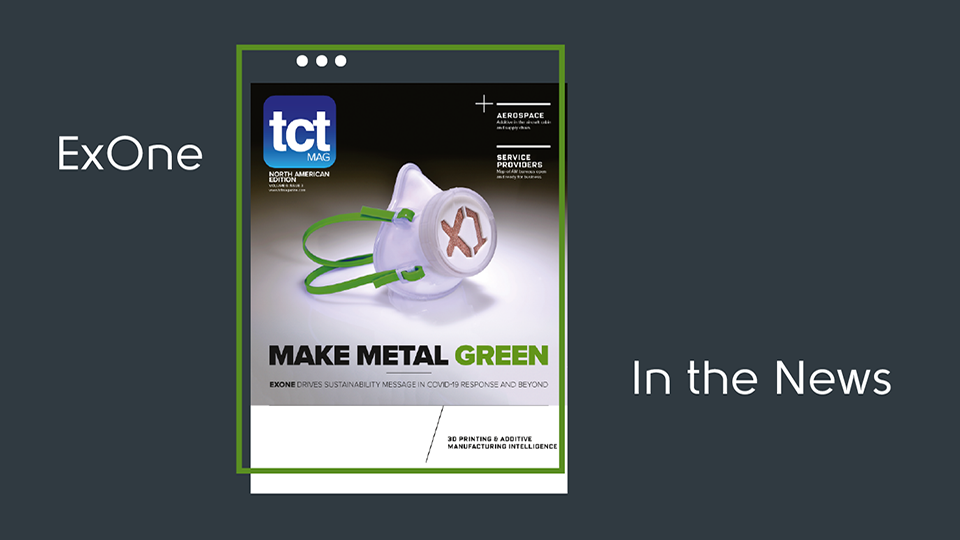 The leader in binder jetting amplifies its sustainability message with unique COVID-19 response and new campaign.
This article first appeared on tctmagazine.com, June 17, 2020.
In response to the COVID-19 pandemic, ExOne was eager to contribute their expertise in metal 3D binder jet printing to assist with the growing shortage of medical devices in order to help protect first responders. By partnering with the University of Pittsburgh, both R&D teams embarked on researching and developing 3D printed reusable, sterilizable metal filters for N95 face masks.
"The COVID-19 pandemic has highlighted the importance of de-risking supply chains, especially for critical parts", said ExOne CEO John Hartner. "ExOne can work with manufacturers to ensure critical metal parts are prepared for 3D printing in an emergency and to help manufacturers redesign their parts for metal 3D printing in the first place."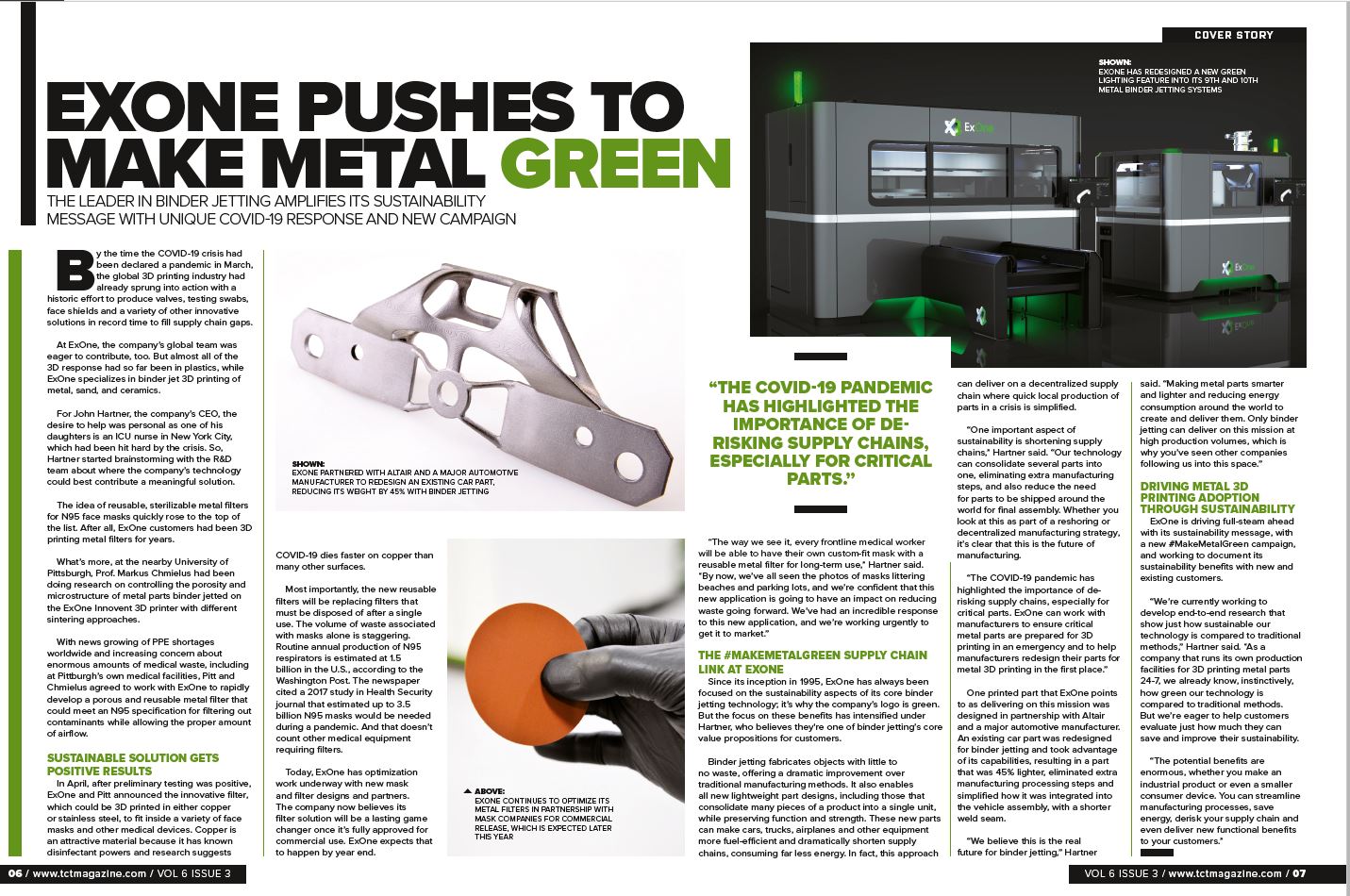 Click to read cover story.
Also in this article, ExOne's focus on sustainability to #MakeMetalGreen using their core binder jet 3D printing technology to shorten supply chains is brought to the forefront.
"One important aspect of sustainability is shortening supply chains," said ExOne CEO John Hartner. "Our technology can consolidate several parts into one, eliminating extra manufacturing steps, and also reduce the need for parts to be shipped around the world for final assembly. Whether you look at this as part of a reshoring or decentralized manufacturing strategy, it's clear that this is the future of manufacturing.