BIND-AND-SOFTWARE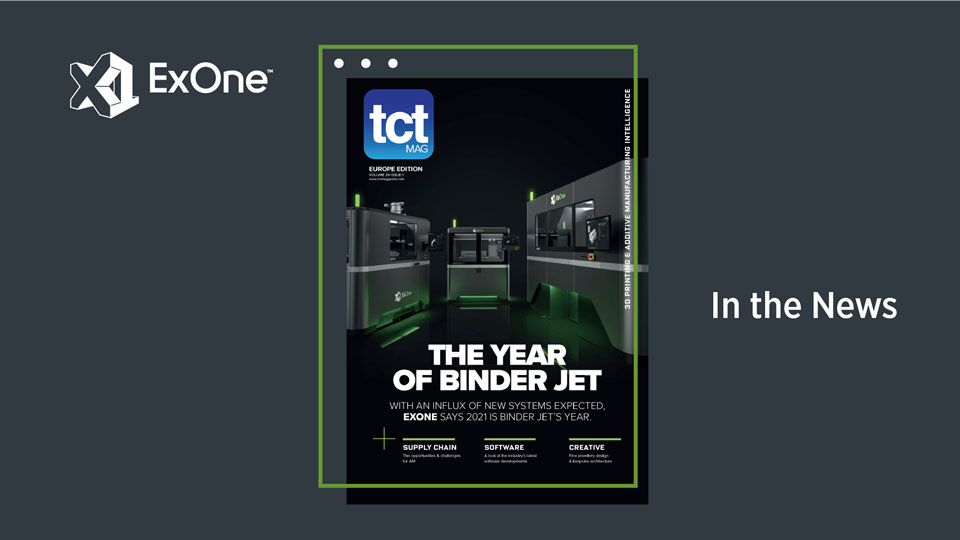 In the 'year of the binder jet', TCT explores the software advances promising to maximize the technology's production capabilities.
This article first appeared in TCT Europe, Volume 29, Issue 1, February 2021
Software plays a key role for many companies working in the additive manufacturing space.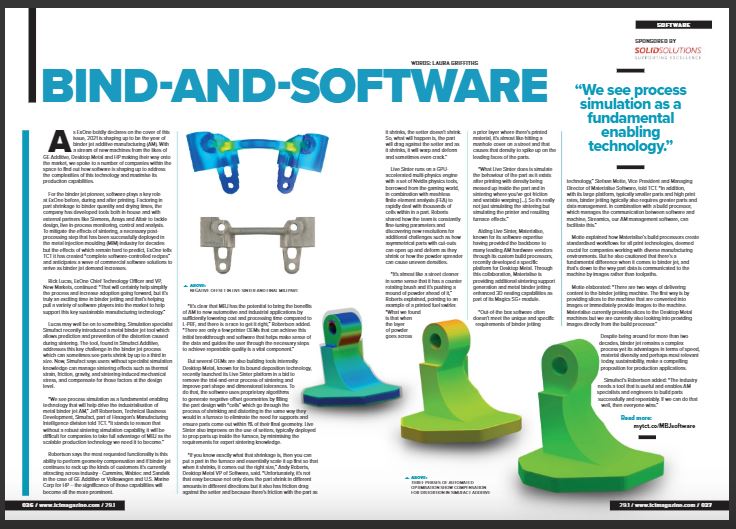 Click to read full article This holds true for binder jet pioneer, ExOne, who has implemented tools both in-house and with partners such as Siemens, Ansys and Altair to help streamline processes. ExOne tells TCT it has created "complete software-controlled recipes" and anticipates a wave of commercial software solutions to arrive as binder jet demand increases.
"That will certainly help simplify the process and increase adoption going forward, but it's truly an exciting time in binder jetting and that's helping pull a variety of software players into the market to help support this key sustainable manufacturing technology," said Rick Lucas, ExOne CTO and VP, New Markets.