3D Printer Parts Made with 3D Printed Tooling: ExOne Walks the Walk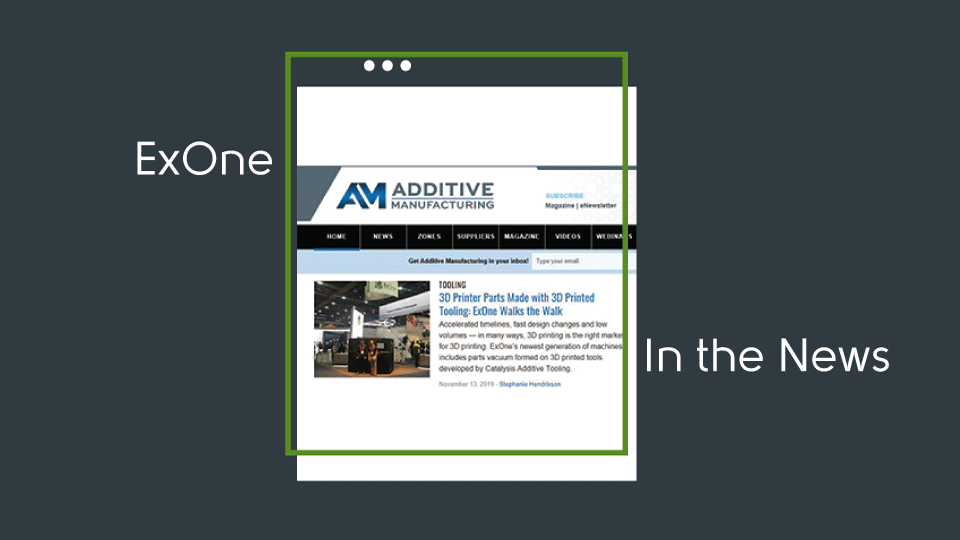 3D Printer Parts Made with 3D Printed Tooling: ExOne Walks the Walk
This article first appeared on Additive Manufacturing Media on November 13, 2019.
Accelerated timelines, fast design changes and low volumes — in many ways, 3D printing is the right market for 3D printing. ExOne's newest generation of machines includes parts vacuum formed on 3D printed tools developed by Catalysis Additive Tooling.
This article details the unique design for the outer skins of the company's new X1 25PRO, and how 3D printed tooling helped bring this vision to life.
"We wanted a better look for the machine aesthetically, and to do that you've got to go to some kind of composite or vacuum formed panel," says Rick Lucas, chief technology officer at ExOne. "Going into steel tooling was not a good option for the short time window, and the quantities were high enough that a single prototype tool was not going to be sufficient."
ExOne partners who helped make it happen include Humtown Products, for 3D printing the sand molds with ExOne binder jet machines, and Catalysis Additive Tooling who transformed them into powerful "FX" tooling for vacuum-forming.
Click here to read the full article from Additive Manufacturing Media.