The Most Researched Binder Jetting Systems in 3D Printing: ExOne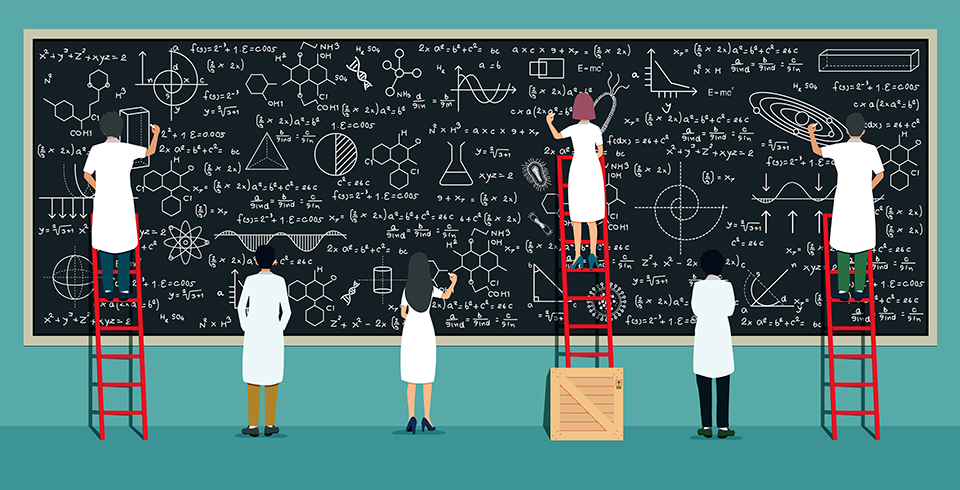 The Most Researched Binder Jetting Systems in 3D Printing: ExOne
11/7/2019
It may not be an important distinction to every 3D printer manufacturer. But at ExOne, we're proud to say binder jetting systems are cited in close to 100 peer-reviewed technical and scientific articles.
The team at ExOne has worked closely with the R&D communities of universities, colleges and research institutions, such as Oak Ridge National Laboratory, since the company was founded as the ProMetal division of Extrude Hone in 1998.
Partnering with researchers has significantly advanced ExOne's binder jetting strategies, materials and ancillary processes over the years, by providing critical system feedback from expert users. The ExOne team is always excited to partner with researchers and develop and test new approaches that can advance binder jetting – an important sustainable manufacturing technology for sand, metal, ceramic and composite parts.
For example, research performed by the University of Waterloo in Ontario with an ExOne M-Flex metal 3D printer, and published in the peer-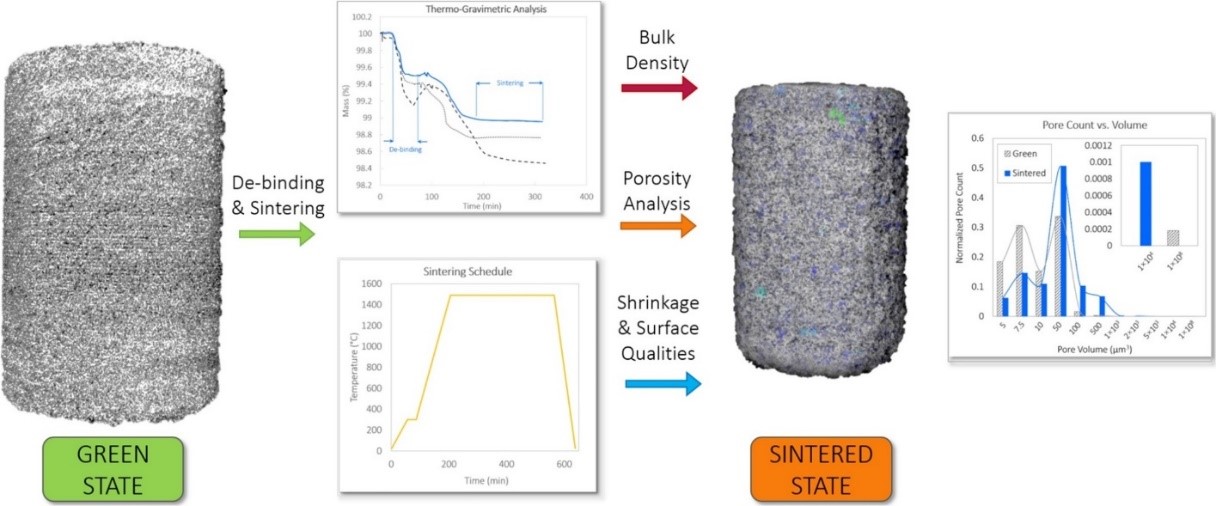 Image from Rishmawi, I., Salarian, M., & Vlasea, M. (12/01/2018). Tailoring green and sintered density of pure parts using binder jetting additive manufacturing Elsevier. doi:10.1016/j.addma.2018.10.015aptionreviewed journal, Additive Manufacturing, confirmed that a roller system was vital to the quality of metal 3D printed parts using binder jet technology. They wrote: "The compaction of the powder layers is also beneficial in minimizing the seeping of the liquid binder outside the intended part area. This seeping out effect can be detrimental as it can lead to layer shifting. In fact, layer shifting is consistently observed in many of the samples printed with the deactivated roller rotation."
Research such as this validated ExOne's decision to develop its Triple ACT (Advanced Compaction Technology) system, which ultrasonically dispenses powder and then uses two independent and uniquely designed rollers to spread and compact it. The system tackles one of the biggest challenges of binder jetting, delivering industry-leading density and repeatability.
Other research has focused on metallurgy, such as this paper, "Microstructure and Mechanical Properties Comparison of 316L Parts Produced by Different Additive Manufacturing Processes," which demonstrates the different microstructures delivered by different forms of metal 3D printing, such as laser sintering, electron-beam melting and binder jetting. The paper was delivered delivered in 2017 at 28th Annual International Solid Freeform Fabrication Symposium.
Below, you can find a list to some of the research performed with ExOne machines. You can also click this link to see all of the ongoing research available at Science Direct.
Popular Binder Jetting Research Citing ExOne Technologies: