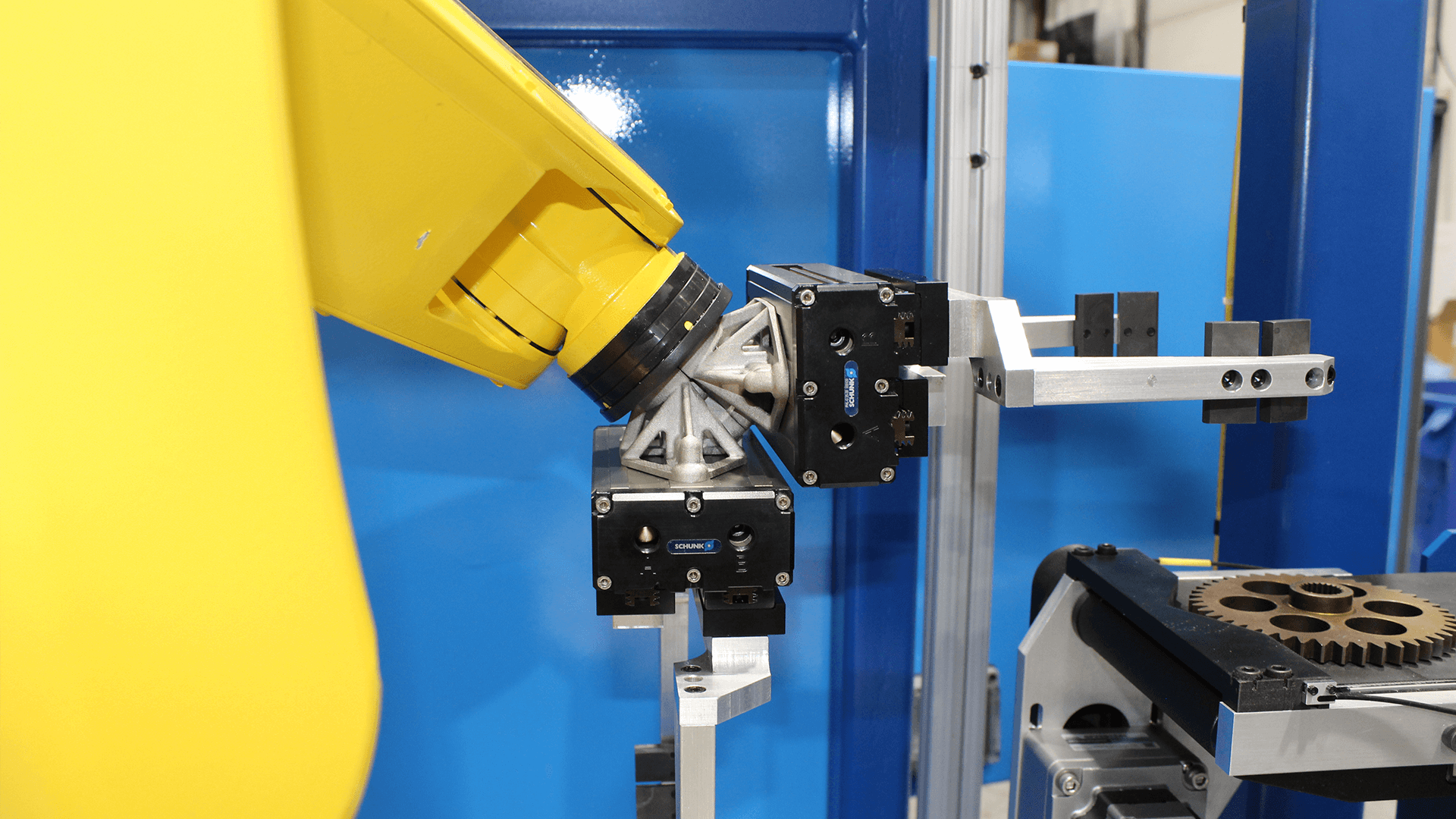 Durable, Lightweight & Affordable Metal End-of-Arm Tooling

Binder Jet 3D Printing Delivers Durable, Lightweight & Affordable Metal EOAT for High-Volume Automotive Application


The Challenge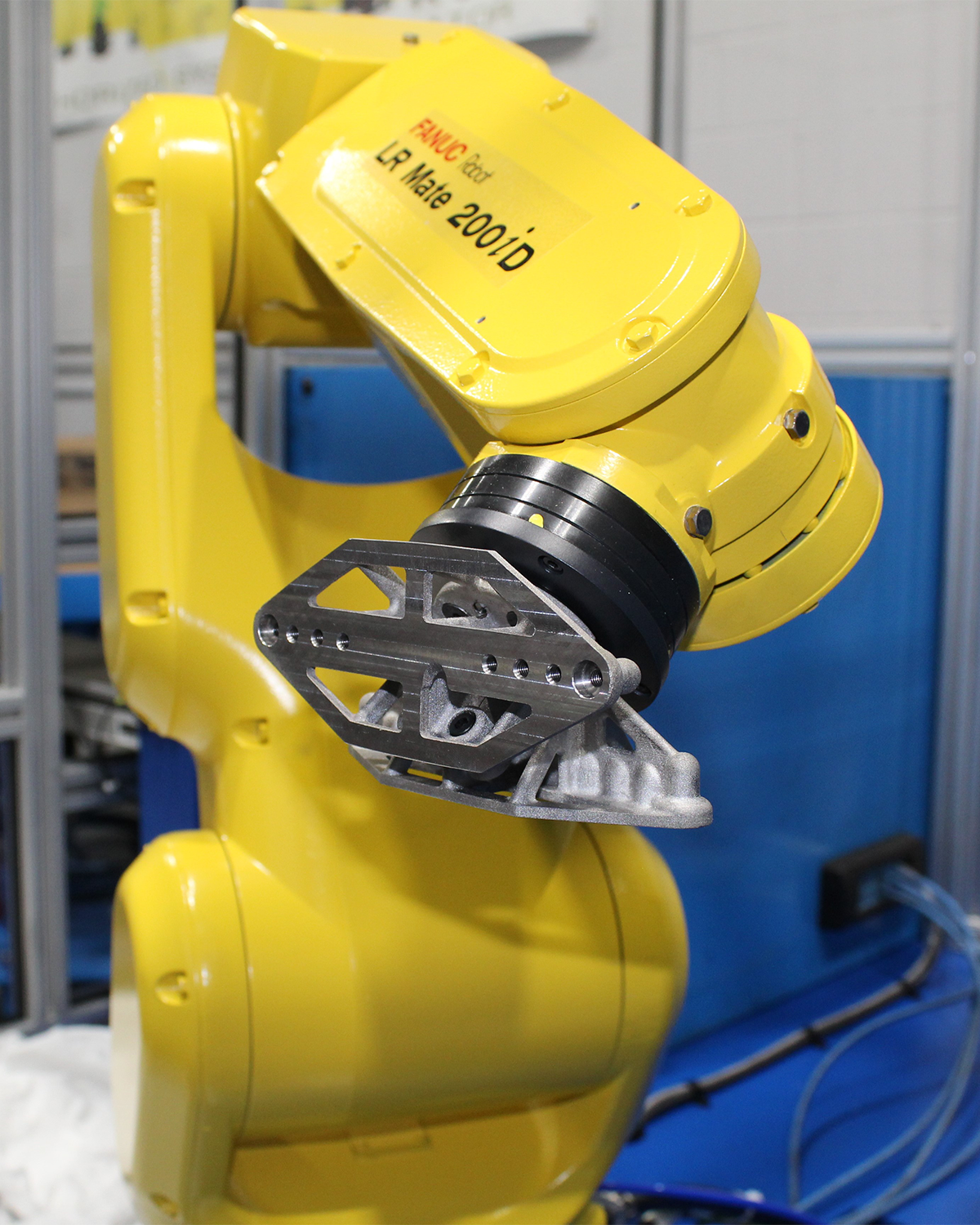 INDUSTRY: Automotive Parts Manufacturing
APPLICATION: Robotics - End of Arm Tooling
LOCATION: Saint Marys, PA
CHALLENGE: Develop a strong, lightweight end-of-arm tooling attachment for a high-volume precision inspection application with varying weight requirements. The complex part enables two tools to sit at a 90-degree angle to each other on one arm.
The Solution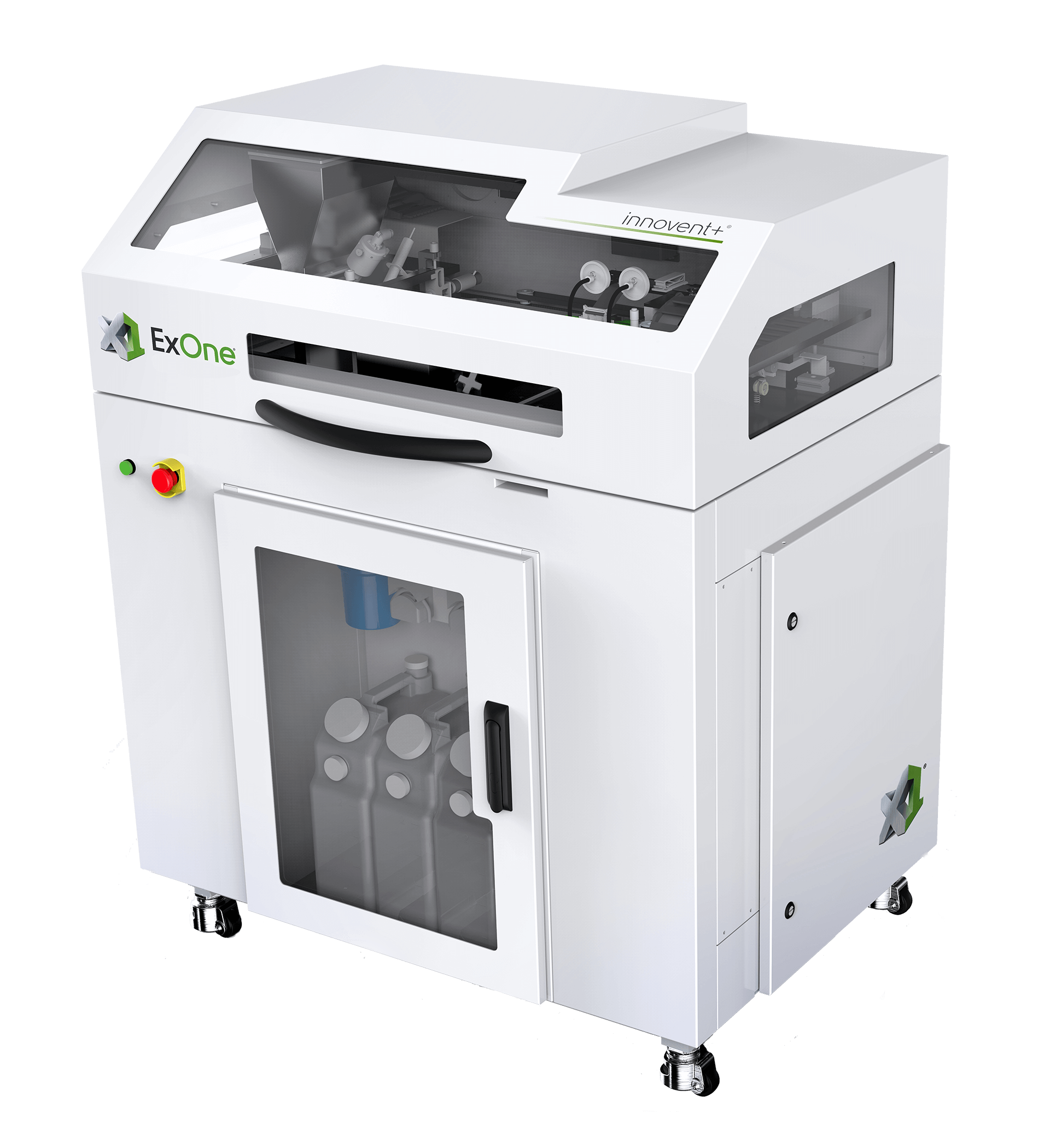 3D PRINTER: ExOne Innovent+®
MATERIAL: 17-4PH Stainless Steel (D90 of 22 μm)
PART SIZE: 4.5 x 2 x 2 in. (12 x 5 x 5 cm)
WEIGHT: 95 grams
COST: $150 prior to finishing (compared to $672 for DMLS)
BENEFITS: Generative software produced a lightweight design that could not be manufactured outside of 3D printing. Binder jet 3D printing the part was one-fourth the price of laser powder bed fusion. Final materials met MPIF standard 35 and customer requirements.
"This project shows exactly why we started the company, to help customers solve challenging problems. Binder jetting was really the only way to go for this project. It was one-fourth the cost of DMLS, and we did it in a strong material that reduced the payload on the robot. As Allegheny Electric Service rolls this technology out, it's going to be a bigger savings for their customers.
"The surface quality is superior to any of the other printers. It's an easy machine to run. It was great for this kind of application."
- Chris Aiello, VP of Business Development, FreeFORM Technologies


"We are always working within the design constraints of traditional manufacturing. Now, we can focus on design intent and process optimization to meet or exceed our customers expectations."
- Jake Shannon, Design Engineer, Allegheny Electric Service