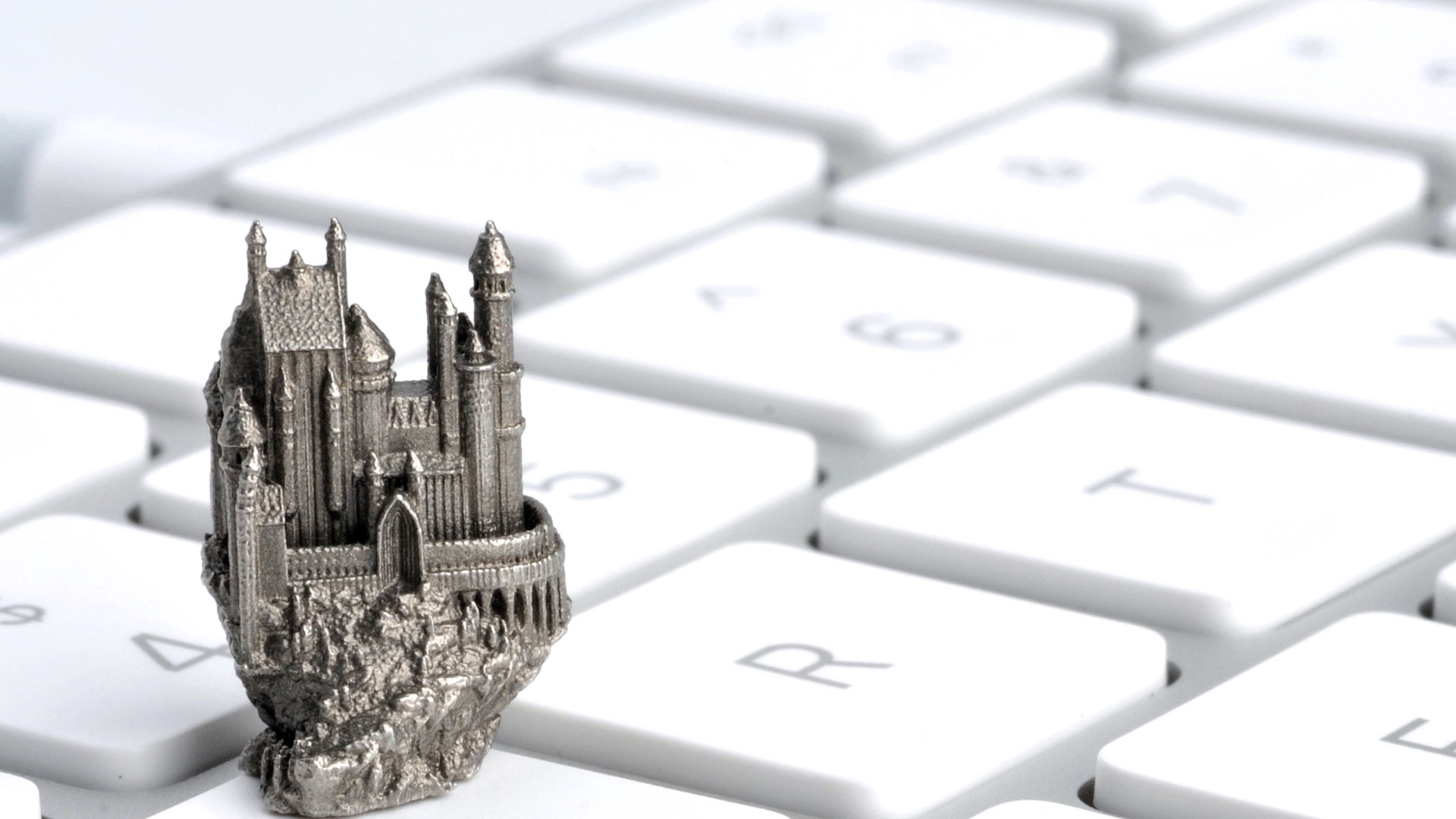 Our Story
With over 20 years of manufacturing technology experience we have an expansive history of innovating to support advancements in additive manufacturing.
The ExOne® Company (ExOne) was founded in 2005 as a spin-off of Extrude Hone Corporation, a global supplier and developer of precision nontraditional machining processes and automated systems for more than 50 years. ExOne's core focus then shifted to three-dimensional (3D) printing in industrial-grade sand and metal, and we currently supply services, systems and solutions for manufacturing in the digital age.
History of Sand Printing
1999: Digital part materialization for the sand printing business began when a group of engineers at a start-up company called Generis in Augsburg, Germany developed the prototype 3D printer for making sand casting molds and cores.
---
2003: Genesis split into ProMetal RCT for sand and Voxeljet for investment casting. ProMetal RCT was a division of Extrude Hone Corporation and developed a worldwide market for sand printing with dozens of machine installations.
---

2004: A smaller printer was developed for printing with different materials and binders.
---
2005: ExOne spins off from Extrude Hone Corporation.
---

2010: The S-Max was released as the largest 3D sand printer in the world, redesigned for production flexibility and efficiency.
---

TODAY: The development and production facility in Augsburg, Germany now operates as ExOne GmbH. The ExOne® 3D sand printing business has grown from a handful of engineers to a worldwide team with operation and support facilities in Germany, the United States and Japan and ExOne is the global leader in sand printing systems.
History of Metal Printing
In 1996 Extrude Hone (ExOne) became the exclusive licensee in 1996 of the 3DP (three-dimensional printing) process developed at Massachusetts Institute of Technology (MIT) for metal parts and tooling. Since then, the company has been awarded over $14 million in research contracts by various organizations for development and commercialization of the process, materials and equipment for defense and commercial industrial applications, including:
The Office of Naval Research
The National Science Foundation
The National Institute of Standards and Technology
In addition to improvements in process efficiency, our machines are capable of printing in materials such as silica sand, ceramics, stainless steel, bronze and glass. We're constantly innovating to qualify additional industrial materials for 3D printing and our equipment developments have resulted in the largest build volume available in the metal additive manufacturing industry. Current technology significantly increases production rates for applications in heavy industrial equipment, to decorative and consumer applications, pumps, foundries, aerospace and more.
Now, as much as ever, ExOne strives to be a partner for companies making the transition to integrate industrial 3D printing into traditional manufacturing operations.
Looking to the Future with America Makes and our R&D Partners
ExOne was on the original proposal team for America Makes, the first National Network for Manufacturing Innovation funded by the government and driven by the National Center for Defense Manufacturing and Machining. America Makes is focused on helping the United States grow capabilities and strength in 3D printing. ExOne has served on the Governance Board, the Committee for Sustainability and is currently involved with a number of their funded programs including:

Accelerated Adoption of Additive Manufacturing in the American Foundry Industry
Additive Manufacturing of Biomedical Devices from Bioresorbable Metallic Alloys for Medical Applications
Developing Topology Optimization Tools that Enable Efficient Design of Additive Manufactured Cellular Structures.
ExOne also partners with a number of universities and public and private research organizations to develop enhancements in the 3D printing process and the materials compatible with our printers.