Fixture Manufacturer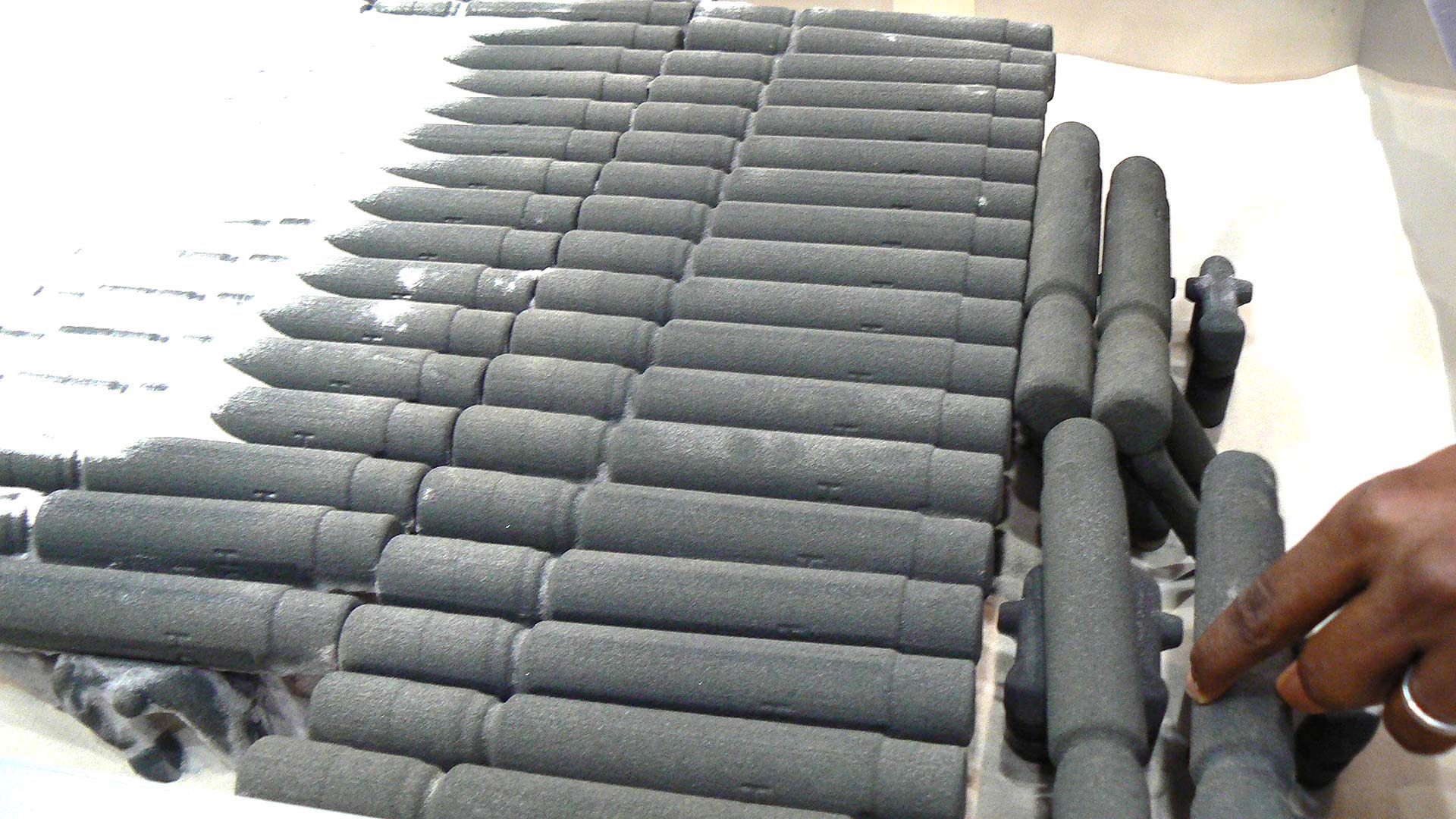 Fast-tracking prototypes with unique features, reducing casting development steps and performing low-batch production while cutting costs
Fast-Track Prototypes and Low Batch Core Production
Global kitchen and bath fittings manufacturer discovers the economy of rapid manufacturing.

Customer Challenge
The manufacturer needed to fast-track prototypes with unique features, reduce casting development steps and perform low-batch production while cutting costs.
The Solution
Printed form sand cores were used to develop brass castings for water faucets and complex elements such as mixer housings and shower arms.
ExOne Competitive Advantage
Additive manufacturing offers shorter lead times and reduced costs for short-run production.
Conclusion
ExOne's digital printing process is economical for smaller production lots, up to 20,000 pieces/year.


About ExOne
ExOne digital part materialization uses three-dimensional printing to create complex molds and cores directly from 3D CAD data for a variety of industries, with accuracies of ±0.011 in. or ± 0.3mm. The ExOne process achieves geometric complexity and scale unmatched using conventional casting techniques. The process produces accurate, uniform cores and molds rapidly, significantly reducing lead times.