Pushing Lightweight Solutions to Market with Digital Casting Technology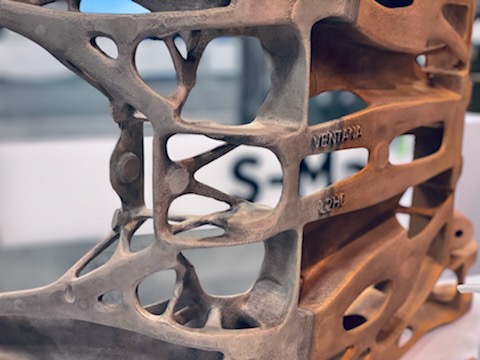 Foundries pour innovative, lightweight solutions with ExOne binder jet 3D printing
Foundries are offering innovative lightweight solutions with digital casting technology. New geometries are made possible in trusted materials by adding additive manufacturing to your foundry's capabilities. Core and mold packages 3D printed in sand create complex designs not possible with traditional methods.
And this design freedom is helping OEMs advance lightweighting programs, whether for fuel efficiency or electrification initiatives. Consolidated assemblies not only reduce both supply chain logistics and manufacturing steps, they also eliminate the weight from connection joints, bolts, or welds. Designers are optimizing products by consolidating multiple-core assemblies into monolithic cores easily 3D printed layer by layer to create complex castings with reduced weights.
Extra-light aircraft door hinge cast in magnesium over 40% lighter than aluminum
The benefits of lightweighting are further enhanced by combining advanced materials with design for additive manufacturing (DfAM) optimization.
Ventana showcases the design possibilities of digital sandcasting for lightweight components with this aircraft door hinge optimized for 3D printing. Recognizing how aircraft manufacturers scan their inventories looking for designs they can target for meaningful weight and performance improvements, the foundry developed a hinge to demonstrate the value that 3D printing can deliver.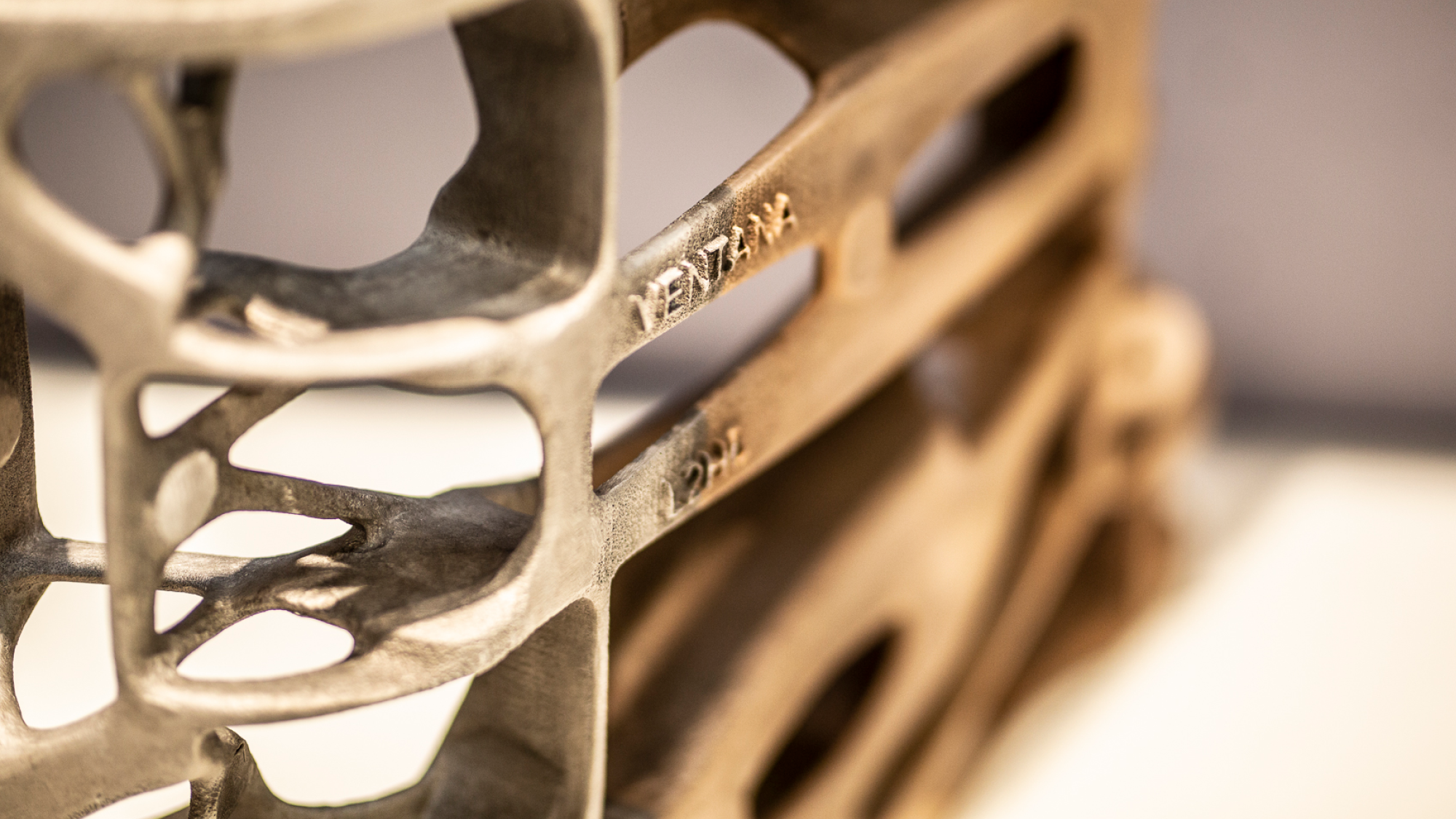 Using topological calculations to optimize a design that extrapolates the most benefits from binder jetting, the complex sand cores were 3D printed with ExOne technology. Magnesium has the highest known damping capacity of any structural metal and is capable of withstanding 10x more than aluminum with comparable mechanical properties, making it a material with great potential for the aerospace industry and the perfect material for the application.


While the standard aluminum door hinge casting weighed about 10 kg (22 lbs), the magnesium component is ~5.9 kg (~13 lbs).
Download the Complete Case Study
Read the full story about lightweighting and adopting sand 3D printing technology at Ventana
Download now