3D Printing Delivers Washout Tooling for Composites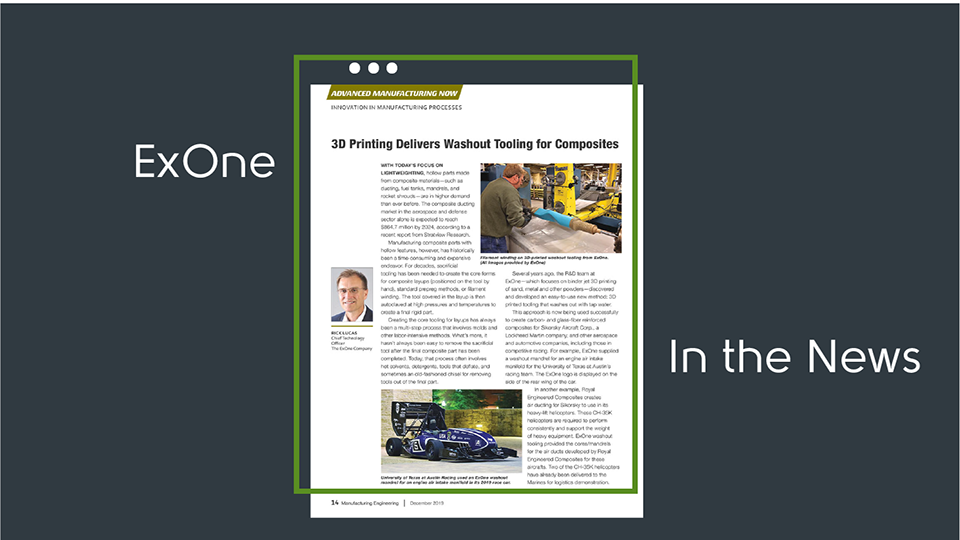 3D Printing Delivers Washout Tooling for Composites
This article appears in the December 2019 issue of SME's Manufacturing Engineering Magazine.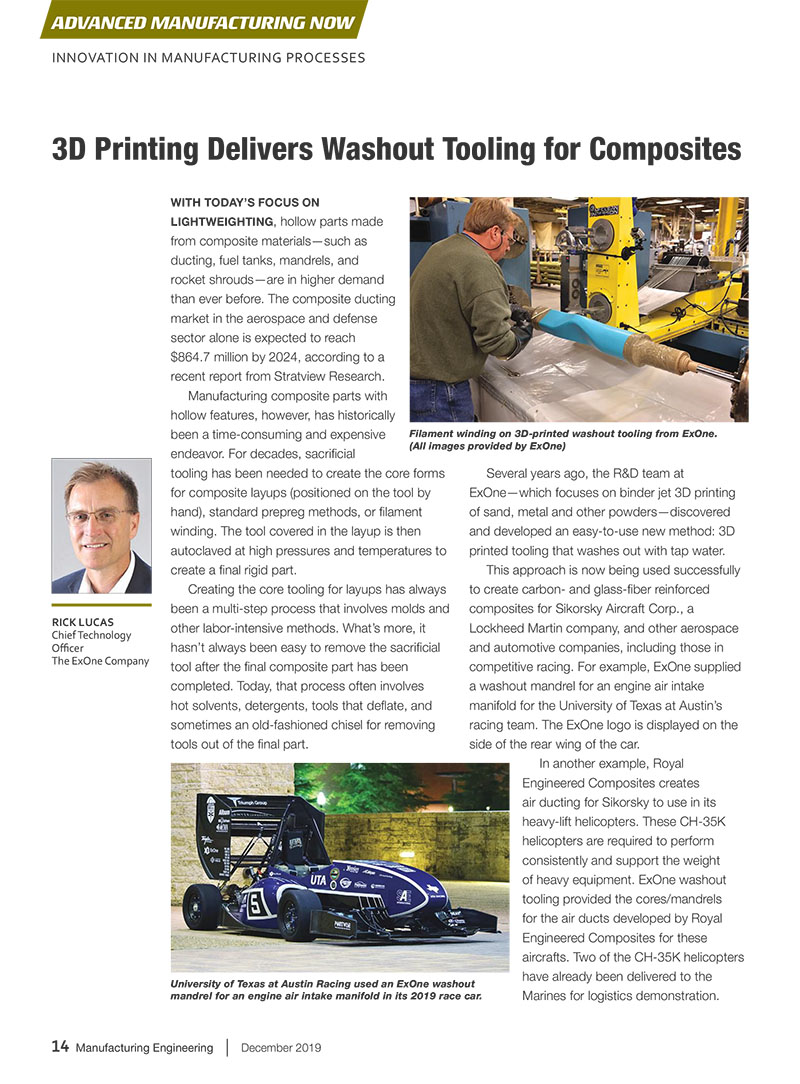 Click to read article
A leader in binder jet additive manufacturing, ExOne frequently applies its systems in the production of sand casts and tooling for composite fiber components. Tackling the challenges faced by hollow composites in particular, the company has created a new method which makes 3D printed silica and ceramic sand tools easily removable in water. Remaining strong and robust throughout layup and autoclaving, the method has also been proven to enhance the properties of 3D printed tooling.
"Overall, the process of using binder jet 3D printing to manufacture washout tooling is fast and affordable, with little to no concern for part distortion, " says Rick Lucas, Chief Technology Officer at ExOne. "Our customers compliment the washout for being fast and complete. What's more, our 3D printed washout tooling process is sustainable with little to no waste: All of the washed-out sand can be recovered and reused for future print cycles."
Click here to read the full article from Manufacturing Engineering Magazine.