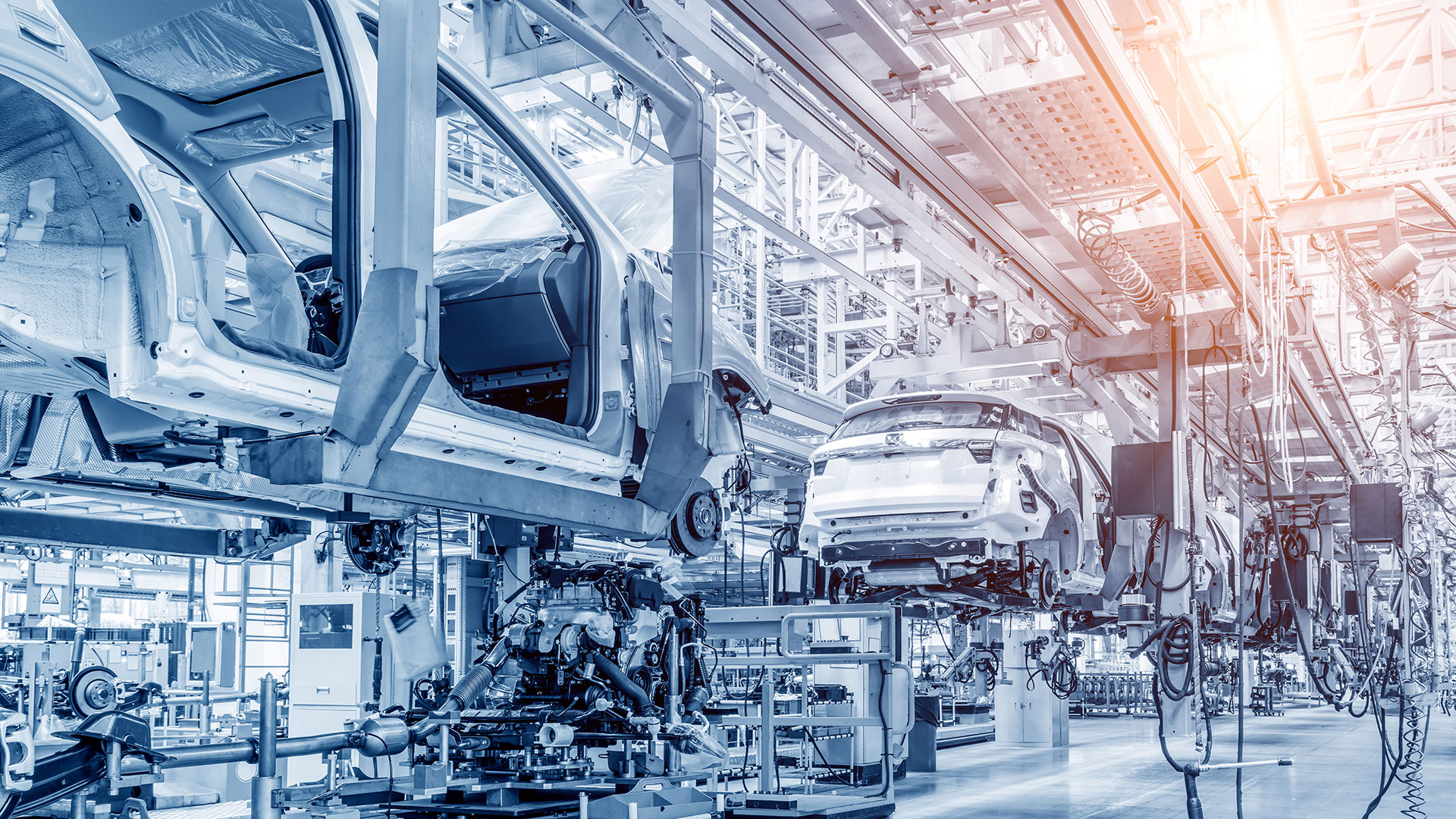 Automotive
The automotive industry was an early adopter of additive manufacturing, integrating ExOne® 3D printing systems into production floors across the globe.  Manufacturers have leveraged 3D printing for the rapid prototyping of engines and engine components, transmission housings and more - within days a designer can run full tests on an actual casting.
Flexible Automotive Design Improvements at a Reduced Cost
With 3D printing capabilities, automotive manufacturers can supplement their standard processes to gain efficiencies in lead time, manufacturing time, and overhead. Design modifications are easier and more affordable with the ability to print a new prototype directly from an updated design file.
Automotive 3D printing applications include the creation of cylinder heads, intake manifolds, engine blocks and more. Plus, with 3D printing, mold and core segments can be integrated, increasing casting complexity, reducing casting preparation time and improving casting performance. Unique rigging geometry can be added to improve the stability of the casting.
Learn more about the way ExOne supports the automotive industry.
HV3DWorks LLC
It was our search for rare parts that initially led us to examine and explore the possibilities of additive manufacturing. Once we learned about ExOne, a pioneer in the additive industry, and what ExOne was doing with metal 3DP, I recognized the potential of what we could do for the classic car restoration business if we had the ability to access more of the parts we needed using 3DP. Through our partnership and collaboration with ExOne and use of the company's state-of-the-art additive technique, HV3D is definitely on the cutting-edge within our industry.
Sand Printed Automotive Castings
Integrating our 3D printers helps reduce casting preparation time, allows you to print on your schedule, and our foundry-grade sand ensures your final cast has the properties you require. Whether you incorporate a sand 3D printer into your manufacturing process or rely on ExOne to print castings and cores on demand when you need them, 3D printed sand molds and cores are an affordable and efficient way to develop intricate parts for prototyping or series production.
Contact Us
Get in touch with us for industry or application questions.
Contact us