3D Printing Materials & Binders
The combination of materials used in 3D printing impacts the quality, material properties, and overall performance of the finished product.
The proprietary binder jetting technology from ExOne® creates the opportunity to leverage a broader class of materials for 3D printing. Whether identifying industrial binders and materials for parts on demand, or to leverage in our printing systems, our experts can help you find the right solution for your industry or application.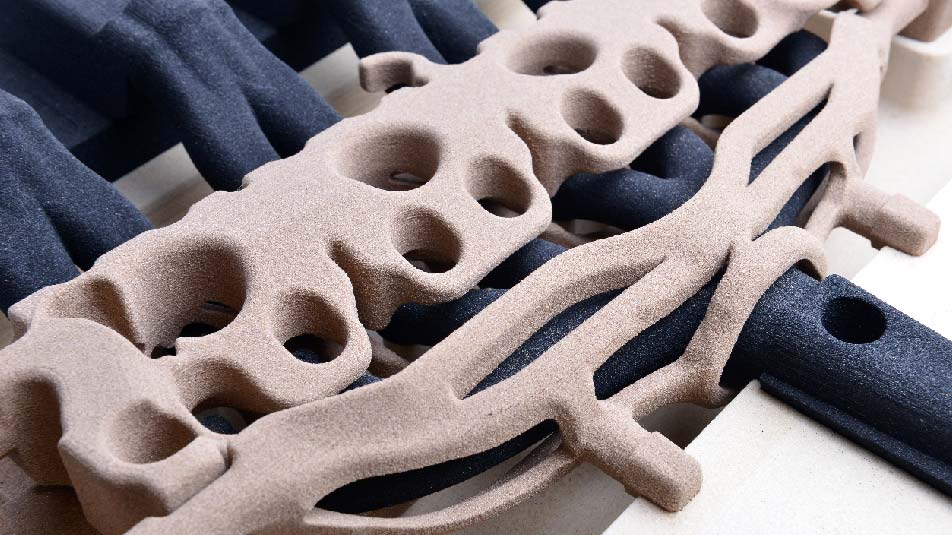 ---
ExOne binder jet 3D printing uses foundry grade sand and binder to create metalcasting molds and cores. The list of 3D sand printing materials and binders below are available to cast aluminum, magnesium, iron or steel parts. ExOne can help you select the combination of sand materials and industrial binders for 3D printing that provide the optimal surface quality and strength needed to produce your castings.

The material flexibility of binder jetting also enables new innovations like 3D printing with reclaimed concrete and upcycled wood waste stream materials. ExOne partners with manufacturers, designers, and architects to optimize their application for additive manufacturing 2.0.
See Sand Materials & Binders