3D Printing Materials & Binders
The combination of materials used in 3D printing impacts the quality, material properties, and overall performance of the finished product.
The proprietary binder jetting technology from ExOne® creates the opportunity to leverage a broader class of materials for 3D printing. Whether identifying industrial binders and materials for parts on demand, or to leverage in our printing systems, our experts can help you find the right solution for your industry or application.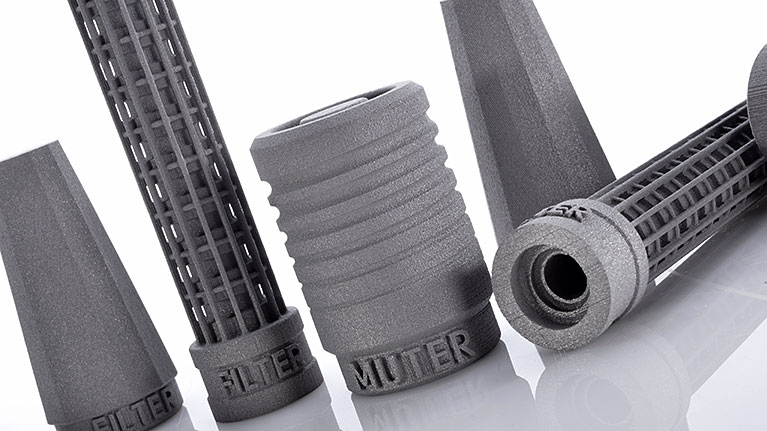 ---
In metal binder jetting, ExOne uses standard metal injection molding (MIM) powders that are selectively bonded by a liquid binding agent, or resin, in repeated coats to create the final printed product. The finer the metal powder you choose, the more enhanced surface finish your final 3D printed product will have. Select materials can also be infiltrated with another metal in the post printing heat treatment to create a metal matrix composite (MMC).
See Metal 3D Printing Materials & Binders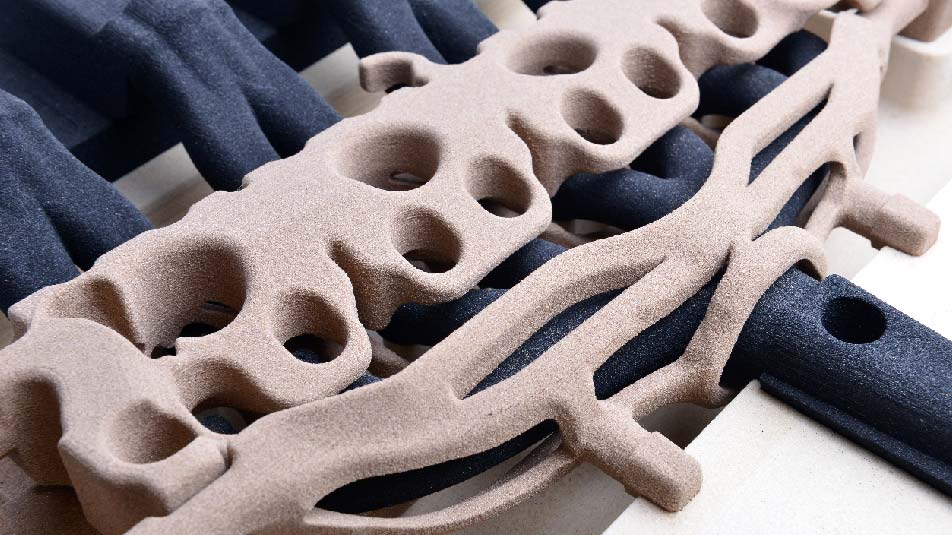 ---
In sand binder jetting, ExOne uses foundry grade sand and binder to create molds and cores. Browse our list of 3D sand printing materials and binders to cast aluminum, magnesium, iron or steel parts. ExOne can help you select the combination of sand materials and industrial binders for 3D printing that will provide the optimal surface quality and strength you need to produce your castings.
See Sand Materials & Binders
---
A versatile class of materials with a high tolerance for pressure, heat and chemical interaction, it's no wonder ceramics are desired in 3D printing applications. With ExOne's binder jetting technology, complex, custom ceramic solutions can be printed that are suitable for applications across industries - particularly oil and gas, aerospace and pumps.
See Ceramic 3D Printing Materials & Binders