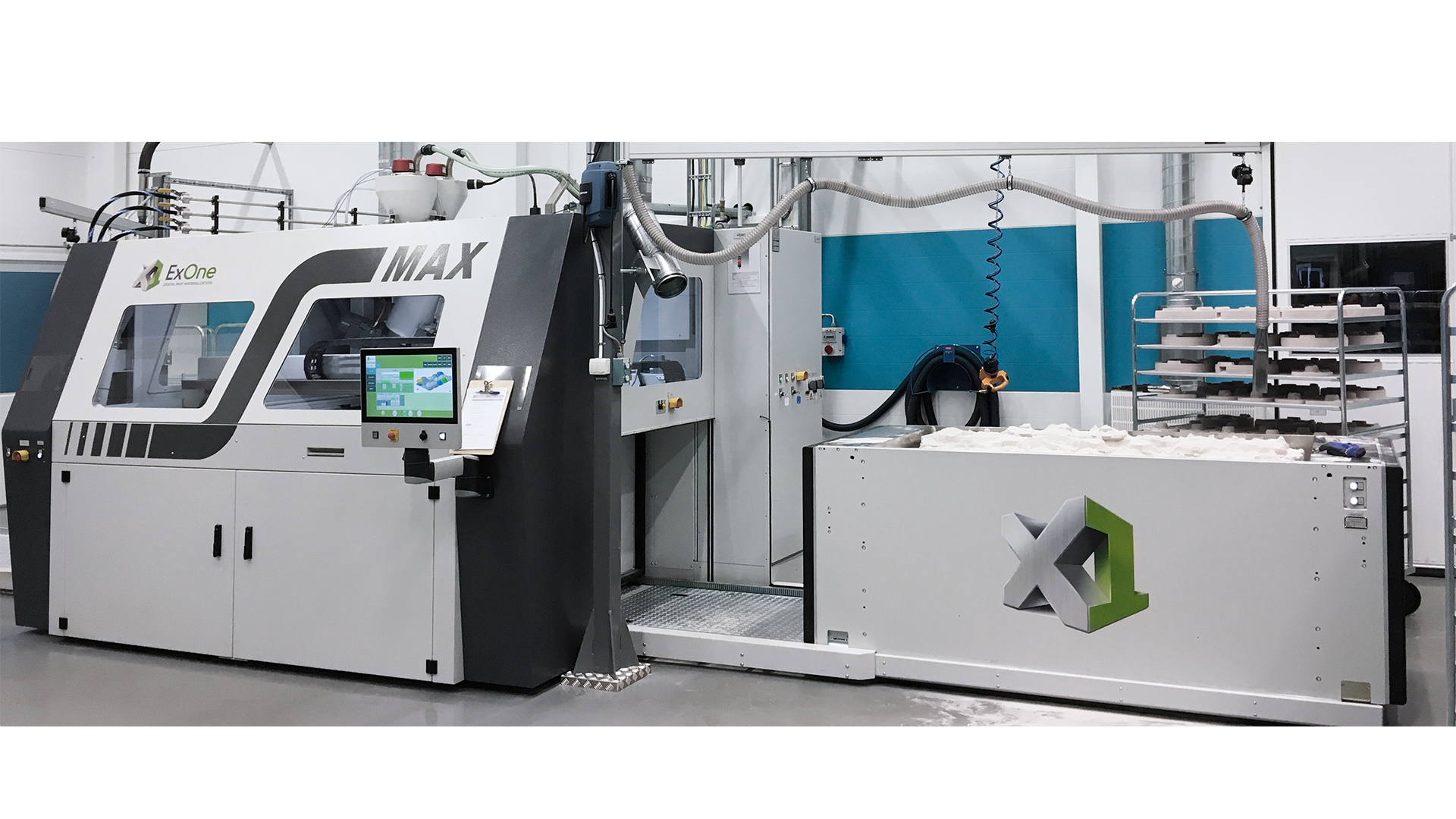 3D Printing Technology Dramatically Improves Manufacturing of Impellers
Xylem, the world-leading water technology company, simplifies production of impellers with ExOne binder jet 3D printing
At the end of 2017, Xylem Water Solutions Manufacturing AB, headquartered in Rye Brook, USA, installed the first 3D printer in its production hall, part of an effort to modernize and optimize their products and manufacturing processes.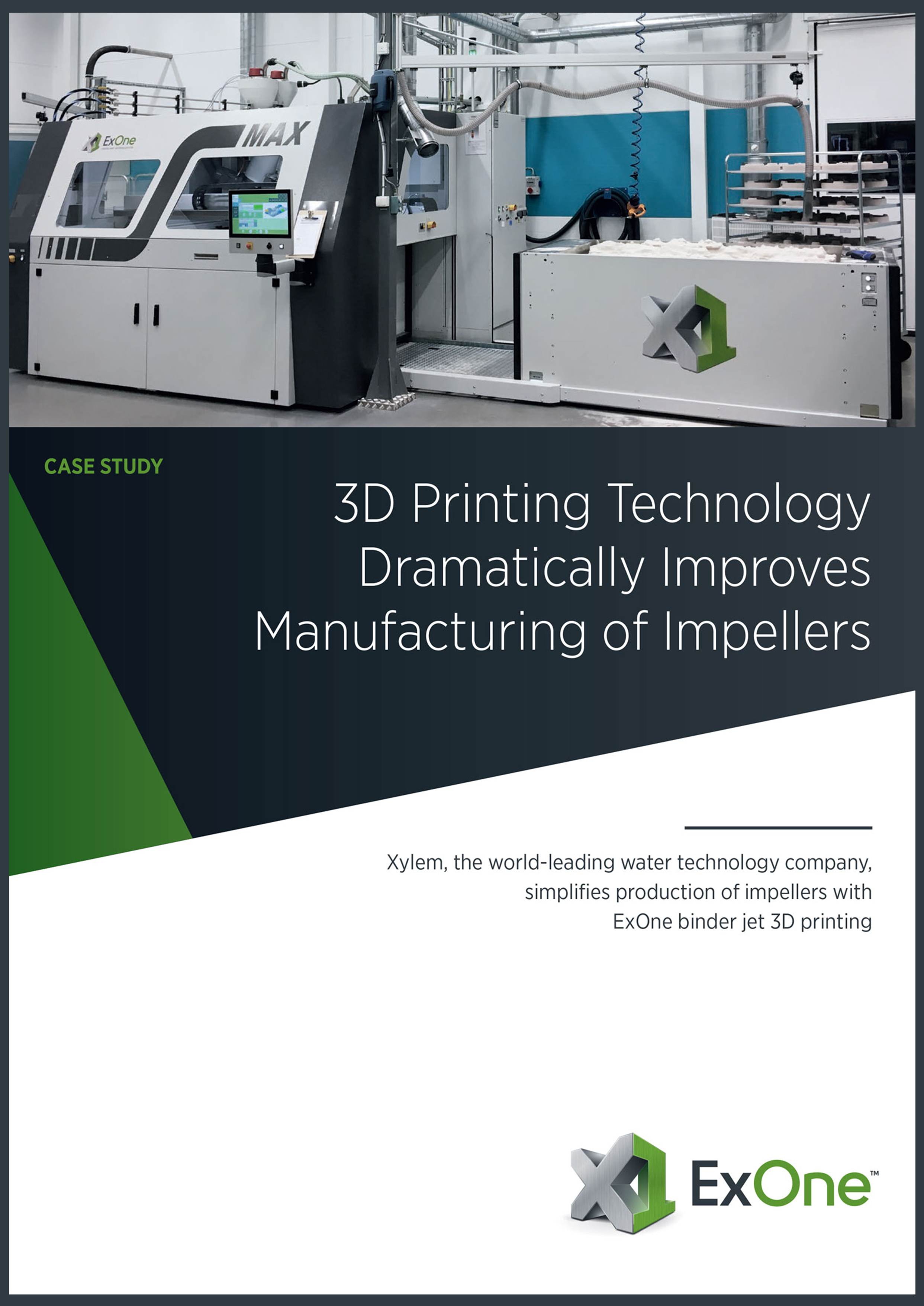 Xylem supplies its innovative solutions worldwide, in areas ranging from water and wastewater transport, through water treatment, all the way up to quality analysis.
With no prior experience in 3D printing, Xylem turned to ExOne as their experienced partner.
In this case study, you'll learn how Xylem:
Uses 3D printing technology to reduce the number of steps in its core manufacturing
How 3D printed cores improved quality and reduced defects
Why 3D printing has become a centerpiece of Xylem manufacturing operations
"The quality of the impeller cores has improved significantly through the 3D printing process. At the same time, the production costs have decreased by around 30 % for certain parts."
Torbjörn Andersson, 3D Technician at Xylem