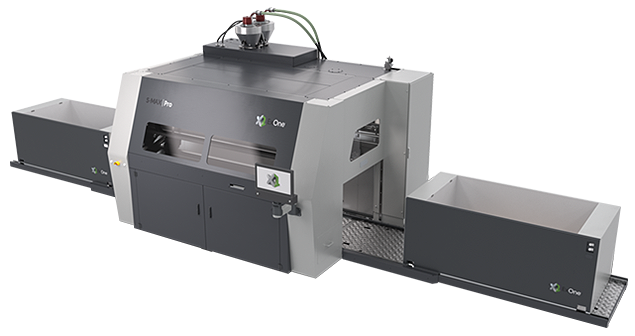 S-Max® Pro
The latest generation of industrial 3D printing technology impresses with its speed, reliability and precision, and is an excellent choice for both prototyping and industrial series production. The S-Max® Pro can achieve printing speeds of up to 125 l/h (20 s/layer) and can therefore 3D print two full 1.800 X 1.000 X 700 mm/400H* job boxes, each with a volume of 1260 L.


Binder Systems
Furan | CHP | HHP | Inorganic
Build Box
1,800 X 1,000 X 700 mm/400H*
Maximum Build Rate
up to 125* l/h (depending on jobbox utilization, sand type, layer height, resolution & environmental conditions)
External Dimensions
10,400 x 3,520 x 2,860 mm
Layer Height
0.26 – 0.38 mm
* With box-in-box System
*Specifications are subject to change without notice. Some data may be dependent on size and characteristics of powder being processed.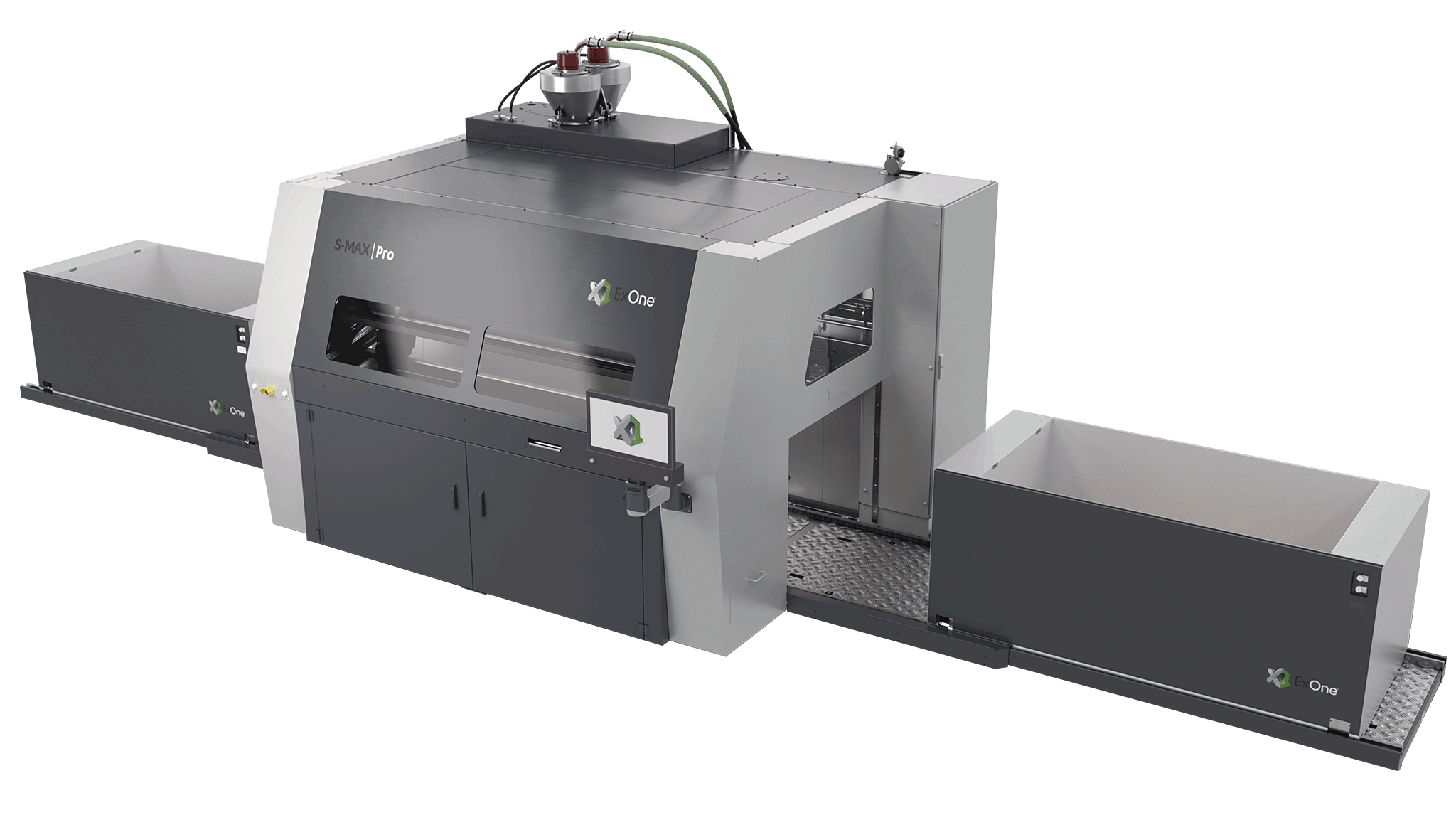 Current System
S-Max® Pro
Binder Systems
Furan | CHP | HHP | Inorganic
Build Box
1,800 X 1,000 X 700 mm/400H*
Maximum Build Rate
up to 125* l/h (depending on jobbox utilization, sand type, layer height, resolution & environmental conditions)
External Dimensions
10,400 x 3,520 x 2,860 mm
Layer Height
0.26 – 0.38 mm
Show

Less

More

Specifications
Add Systems
to Compare
Cancel