Accelerating Delivery Times of Complex Castings & Achieving Efficient, Low-Volume Production with Binder Jetting
Speed 3D Mold supports manufacturers in Thailand with ExOne sand binder jetting technology to create sandcasting molds and cores for premium replacement parts and prototypes. The company designs and creates complex digital castings that bypass the fabrication of a traditional pattern and core box. Pattern-less castings is a key feature of Speed 3D Mold's success supporting customers to compete and get to market faster.
Explore some of Speed 3D Mold's sand 3D printing projects where they help customers solve their toughest manufacturing challenges: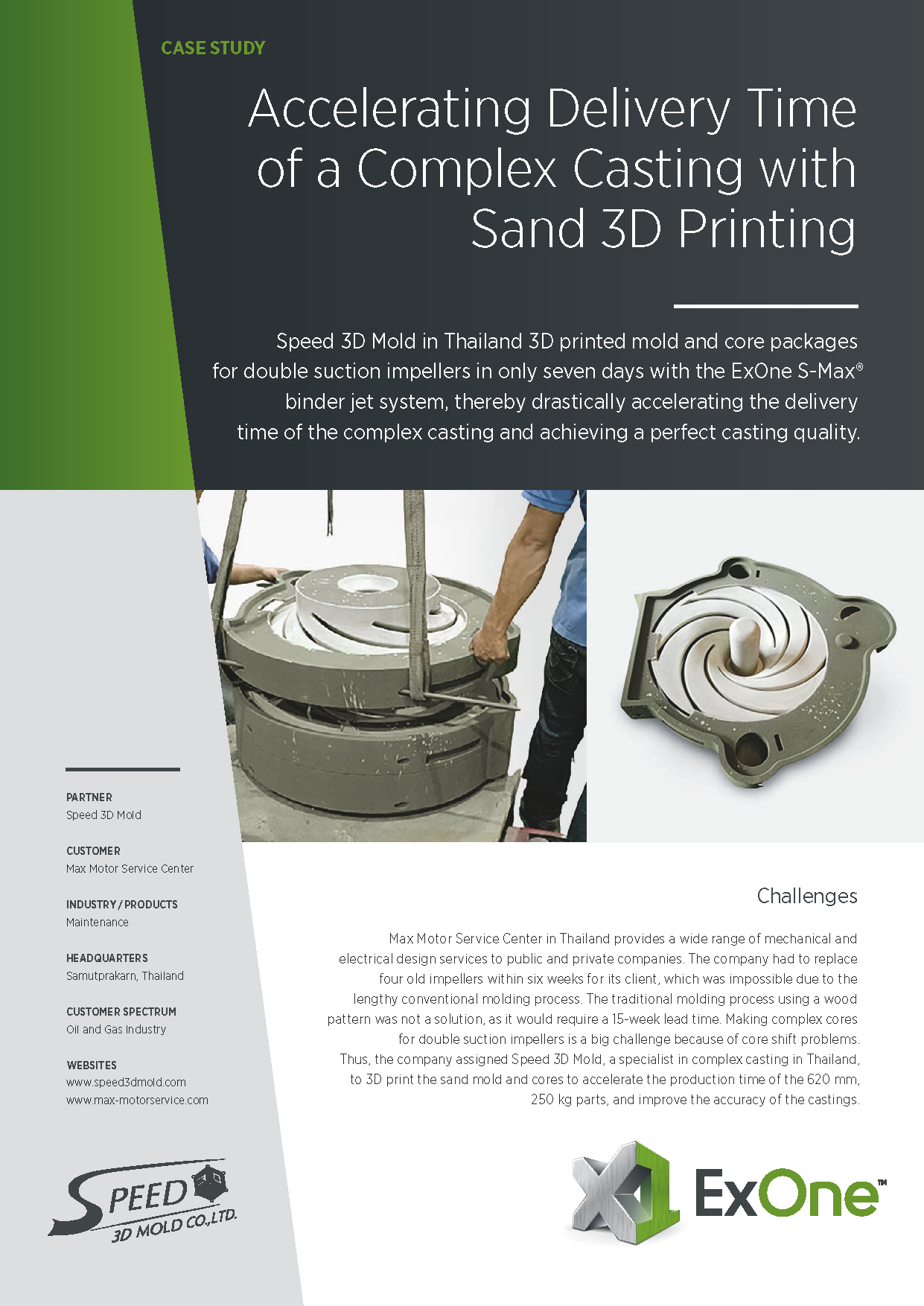 CASE STUDY #1
Accelerate Delivery Time of a Complex Casting with Sand 3D Printing
Speed 3D Mold additively manufactured mold and core packages for double suction impellers in only seven days with the ExOne S-Max® binder jet system, drastically accelerating the delivery time of the complex casting and achieving a perfect casting quality.
CASE STUDY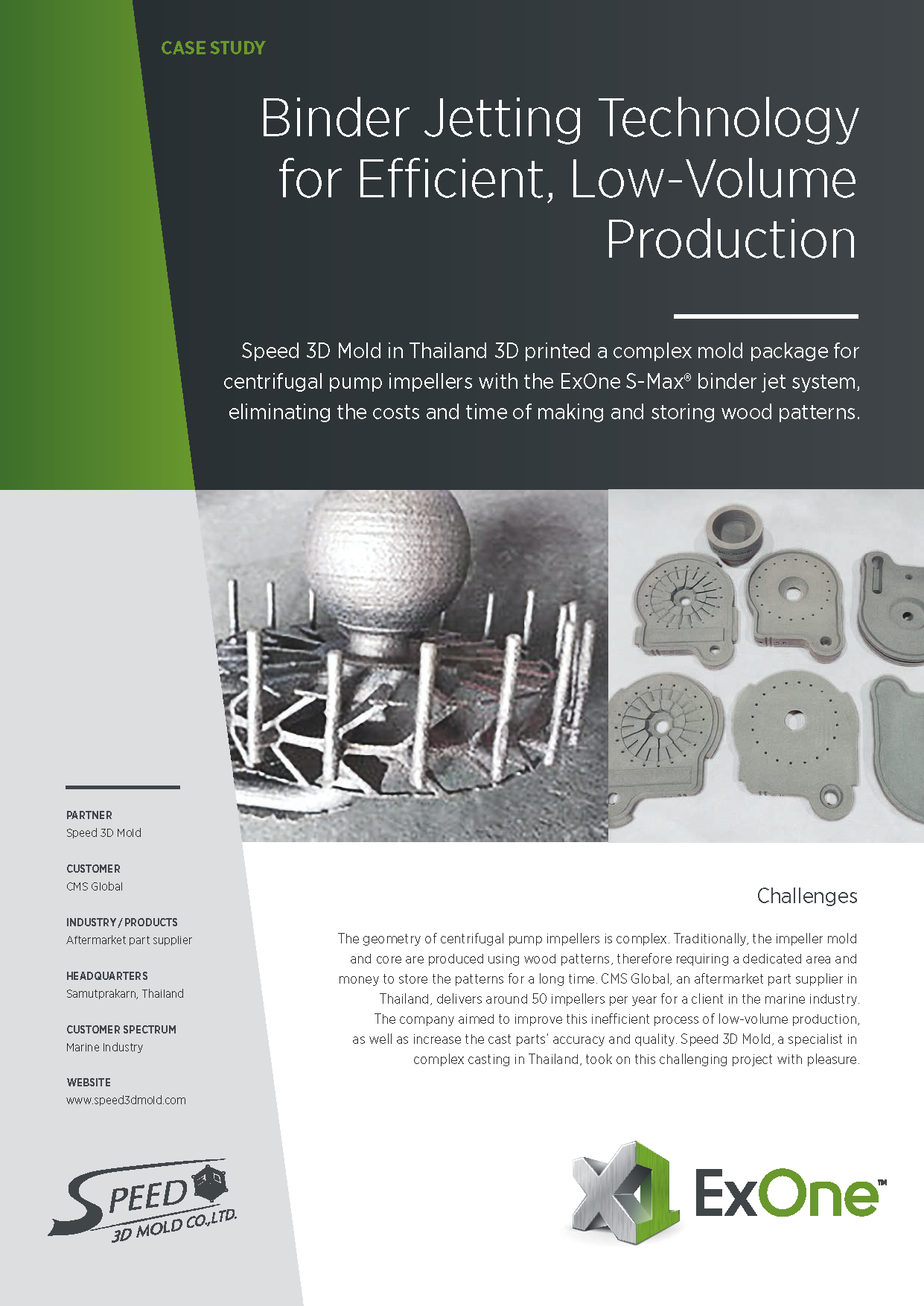 #2
Binder Jetting Technology for Efficient, Low-Volume Production
Speed 3D Mold 3D printed complex mold packages for centrifugal pump impellers with the ExOne S-Max® binder jet system, eliminating the costs and time of making and storing wood patterns.
Complete the form to download the complete stories.