WEBINAR: Sand Binder Jetting - How does it work?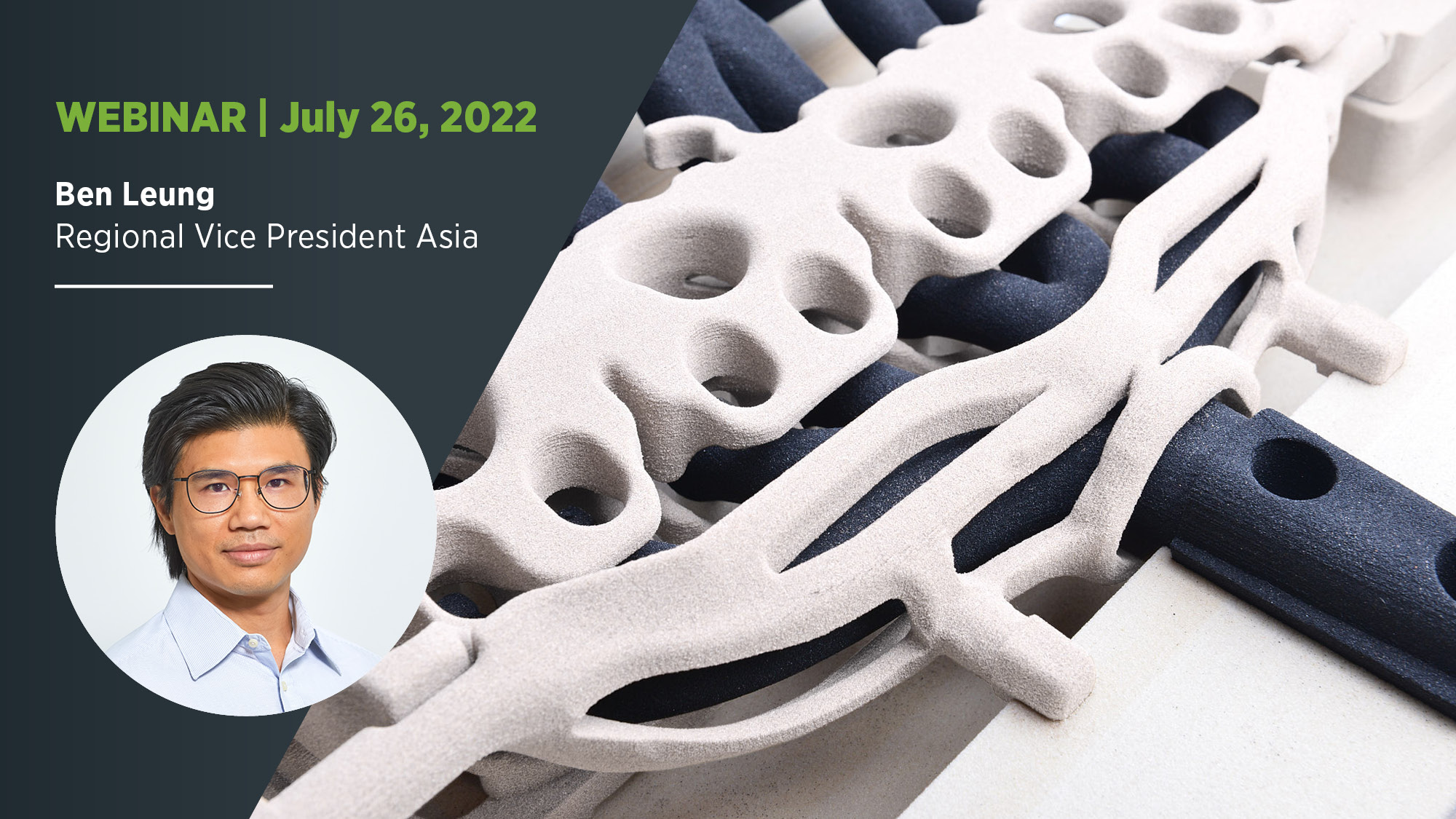 Join us to learn about sand 3D printing from a super-user at Speed 3D Mold in Thailand
Don´t miss this special webinar!
Thursday, July 26th at 3 p.m. HKT
REGISTER TODAY
Live Webinar Date:
Tuesday, July 26, 2022, 3 p.m. HKT
Description:

Binder jetting is an additive manufacturing (AM) process that uses industrial printhead to selectively deposit a liquid binding agent onto a thin layer of powder particles — either metal, sand, ceramics or composites — to build high-value and one-of-a-kind parts and tooling. It is a rising star in AM with the speed and accuracy for high volume production breakthroughs. Sand binder jetting is helping foundries scale 3D printed core and mold production and deliver fast turnarounds without tooling lead times while enabling rapid design changes and exceptional design freedom to consolidate assemblies and create unique geometries.

3D printing super-user, Nattinee Valun-araya, Head of Engineering at Speed 3D Mold will provide insights on the day-to-day operation of an S-Max Furan binder jetting system. Speed 3D Mold supports a variety of applications with the technology and Mrs. Valun-araya will provide a deep dive into some of their projects, including the use of helical sprues only possible with 3D printing and how binder jetting means they can provide fast replacement castings for legacy parts without tooling. Together with Mr. Ben Leung, Regional Vice President Asia of ExOne in APAC, she will also provide an outlook on the latest trends in the regional development of this disruptive technology.

Presenter:
Ben Leung joined The ExOne Company as Vice President of Asia in September 2020. His industry experience spans additive manufacturing, test and measurement, power supply, and executive coaching. In the 3D industry, Mr. Leung held leadership positions with 3D Systems as well as Nano Dimension, the leader for additively manufactured electronics. Prior to that, he drove business growth in the United States and Asia for Teledyne LeCroy. Leung has a bachelor's degree in Engineering from Brown University and a master's degree in Engineering from Columbia University. He has lived and worked in various cities across Asia, the United States, and Europe.
Nattinee Valun-araya is the Head of Engineering at Speed 3D Mold Co. Ltd. She studied Mechanical Engineering at Mahanakorn University of Technology in Thailand. She worked at Chaophaya Foundry, Samutprakarn as a Process Engineer before moving to Canada to study Aircraft Maintenance Engineering at the British Columbia Institute of Technology and work with Cascade Aerospace. She returned to Thailand to help start Speed 3D Mold.
Click here to register for the Webinar on July 26.