Humtown Wins 2020 Manufacturer of the Year Award for Sand 3D Printing Expertise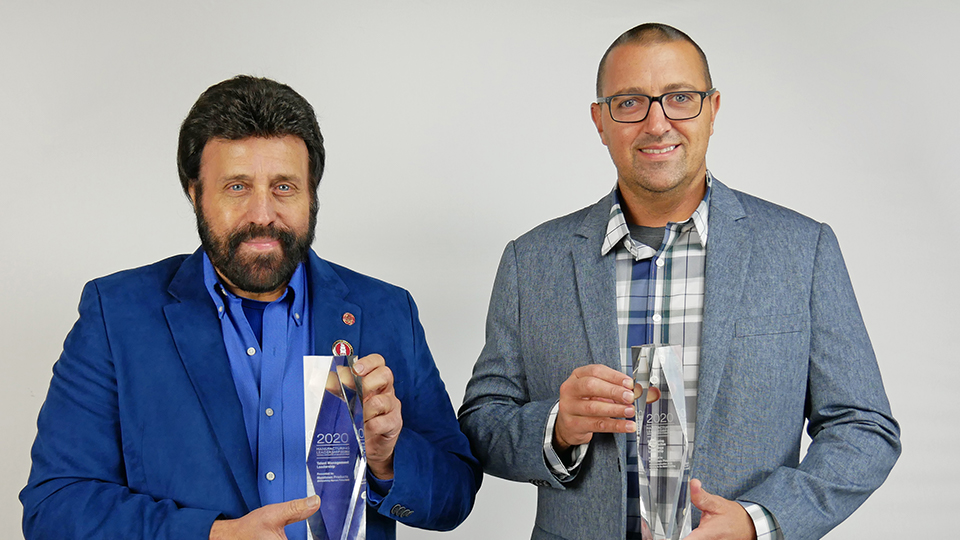 Humtown Products Wins 2020 Manufacturer of the Year Award for Sand 3D Printing Expertise

An early adopter of binder jetting technology, Humtown Products of Columbiana, Ohio was awarded as a 2020 Manufacturer of the Year by the National Association of Manufacturers (NAM), the largest manufacturing association in the United States. Judges in the small to medium enterprise category cited Humtown's utilization and commercialization of sand additive manufacturing in their selection.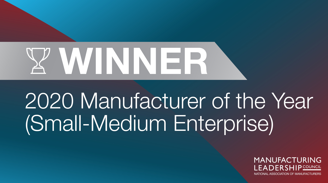 The third-generation family business invested in their first S-Max binder jetting machine in 2016 and has become one of the world's leaders in 3D sand additive manufacturing. Today they run five of the large-platform machines. "Adopting this new toolingless technology has revolutionized our capabilities and expanded the markets and customers we can serve. said Brandon Lamoncha, Humtown's Director of Additive Manufacturing. "It has been a long, arduous road to get where we are today, which makes this honor all the more welcome."
Humtown CEO & President Mark Lamoncha praised his team's special expertise in additive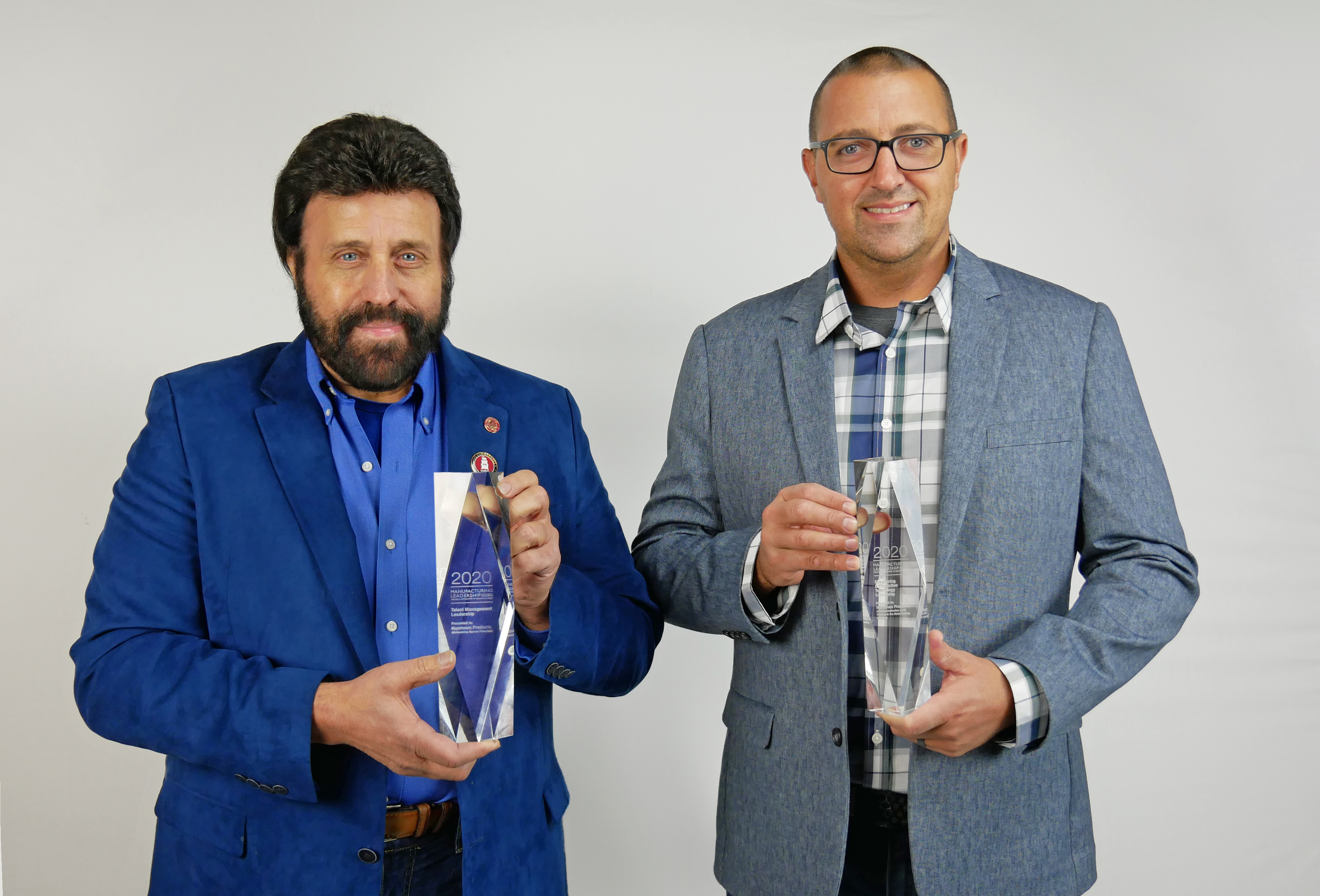 Mark Lamoncha, CEO and President, and Brandon Lamoncha, Director of Additive Manufacturing, with their awards for leadership in Engineering and Production Technology and Talent Management also from the National Association of Manufacturers. manufacturing while emphasizing the importance of the partnerships the company has formed between manufacturers, academia, and economic development organizations. "Our fabric of success is woven with longstanding relationships and partnerships," he said.
Speaking of ExOne as one of the essential industrial partners that made their recognition possible, Mark stated, "We have a long history and close ties to the ExOne family. We have been very involved with their service group and realize the value of the ExOne team investing in our team members and our success. They have had an impact empowering us to keep this high-tech equipment running. As this year of the NAM award comes to a close in May, we know the reward of this technology and our relationship with ExOne goes far beyond the award."
Humtown was also awarded High Achiever in the category of 'Engineering and Production Technology Leadership,' standing out among other nominees such as international industry giants Lockheed Martin, Boeing, Merck & Co., and Siemens Energy. "The need for digital transformation in manufacturing is more urgent than ever, and these companies and leaders are examples of some of the best," said Manufacturing Leadership Council Co-Founder, Vice President, and Executive Director David R. Brousell. "I commend this year's winners for their noteworthy accomplishments and for continuing to expand what is possible."
Humtown anticipates continued growth for their busines attributed to binder jetting. "I've never seen one single element have such an amazing impact. The dramatic difference between a part blown in tooling and one 3D printed is compelling; 3D printed cores are nearly perfect by comparison. Once we improve the speed of the printers and bring the price closer to a tooling-based cores, we will have arrived in a better place for production castings," Mark Lamoncha concluded.
Congratulations from the ExOne team!