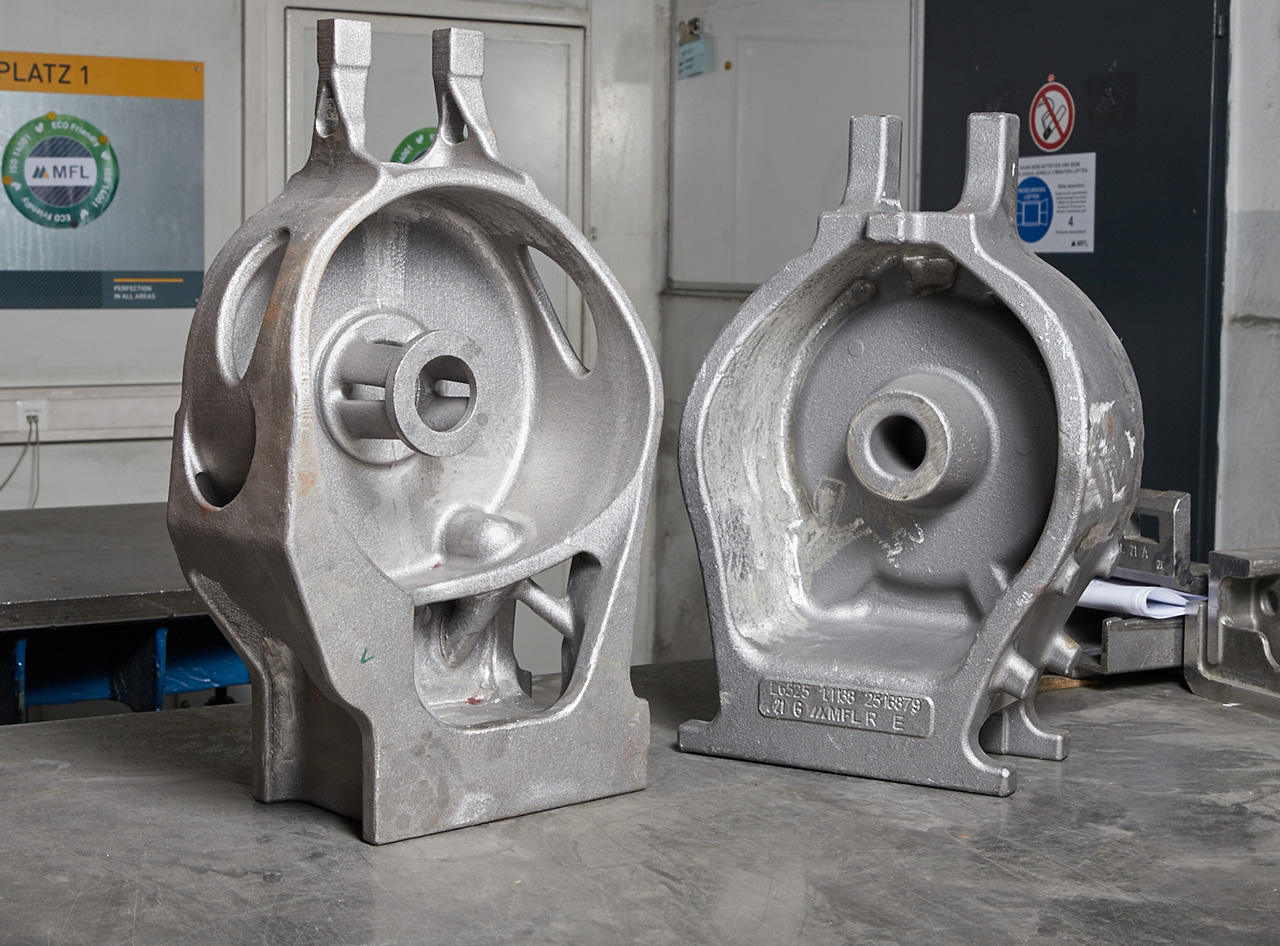 Topology Optimized Spring Cup for Rail Vehicles
An award-winning research project of topology optimization enhancement with 3D sand printing for a lighter and longer lasting spring cup for rail vehicles that reduced CO2 emissions and energy costs in its production
Railroads are increasingly confronted with the demand for lighter components, a challenging undertaking in view of the high risk potential, especially for safety components. While the international rail industry tends to act conservatively, an Austrian research project led by Austrian mechanical engineering and steel foundry (MFL) has set the course for dramatic energy savings in the environmentally friendly mode of transport.
Discover in the case study how MFL and its research partner, the Austrian Foundry Institute (ÖGI), successfully optimized the design of spring cup, one of the high security components in railway vehicles, and thereby won the Innovation Award from the Austrian Federal Ministry for Digital and Economic Affairs and the Austrian Cooperative Research (ACR)!
"Due to this achievement, the research makes a significant contribution to environmental protection and resource conservation throughout the entire product life cycle. The results are not only a confirmation of the consortium's innovative approach, but also an important step toward climate-neutral processes and mobility in rail transport technology."
Herbert Decker,
Managing Director of Maschinenfabrik Liezen und Giesserei (MFL)