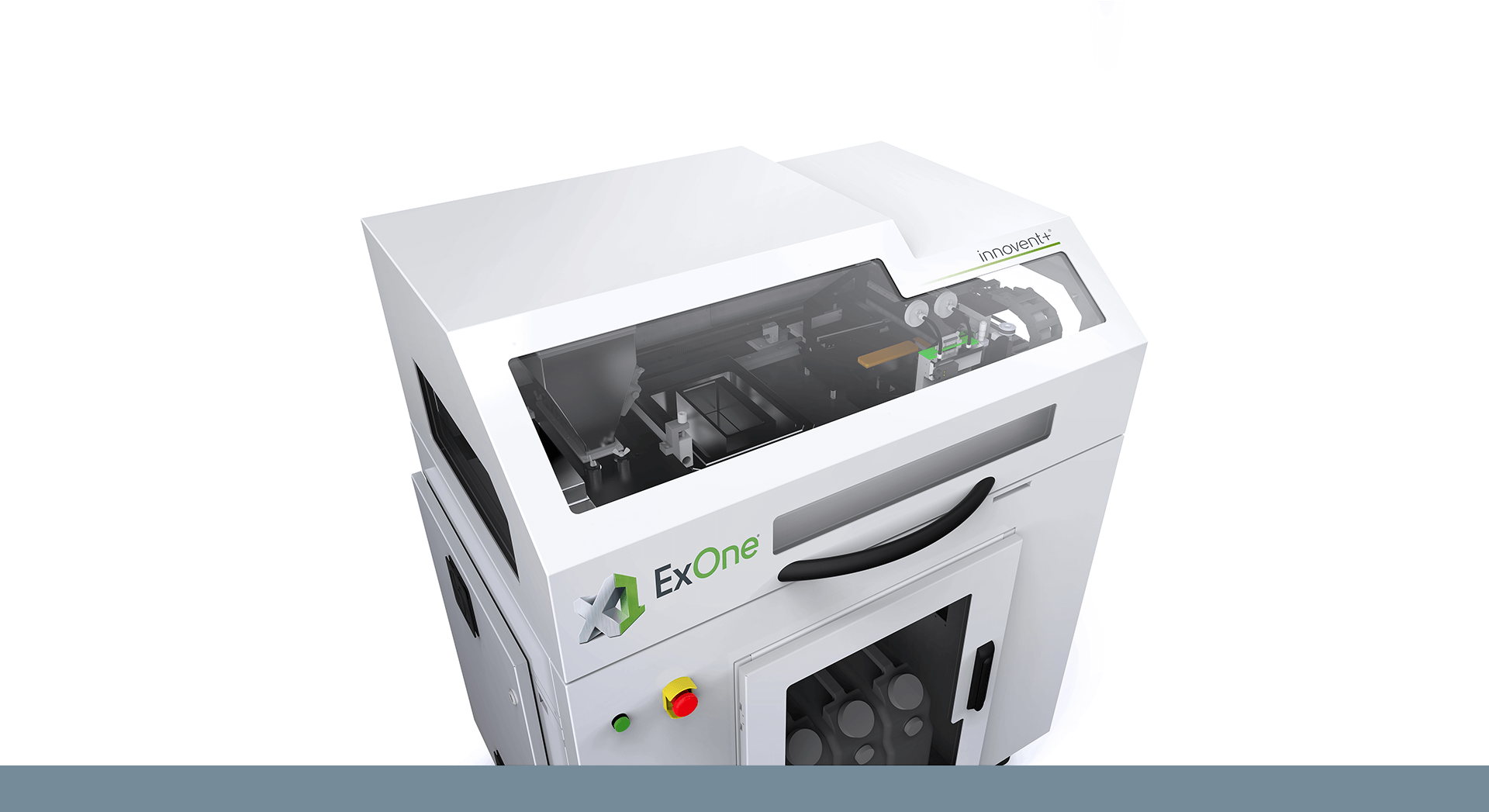 The Leading Metal 3D Printer in Binder Jetting
The Innovent+ is the most-researched, best-selling binder jet 3D printer for metal, ceramics and composites
Learn Why Innovent+ is a Global Favorite
Launched at RAPID 2018, ExOne's Innovent+ was an upgraded version of the original 2016 Innovent, a compact and budget-friendly binder jet 3D printer for researchers and small-part production.
Since then, the Innovent+ has become the world's best-selling and most-researched binder jetting system, with machines installed worldwide at some of the world's best-known universities and industrial brands.
In fact, the R&D done by ExOne users and partners on this machine has helped to advance the very important field of sustainable binder jet 3D printing, which additive manufacturing experts know will be the production metal 3D printing technology of the future. What makes Innovent+ such a powerhouse?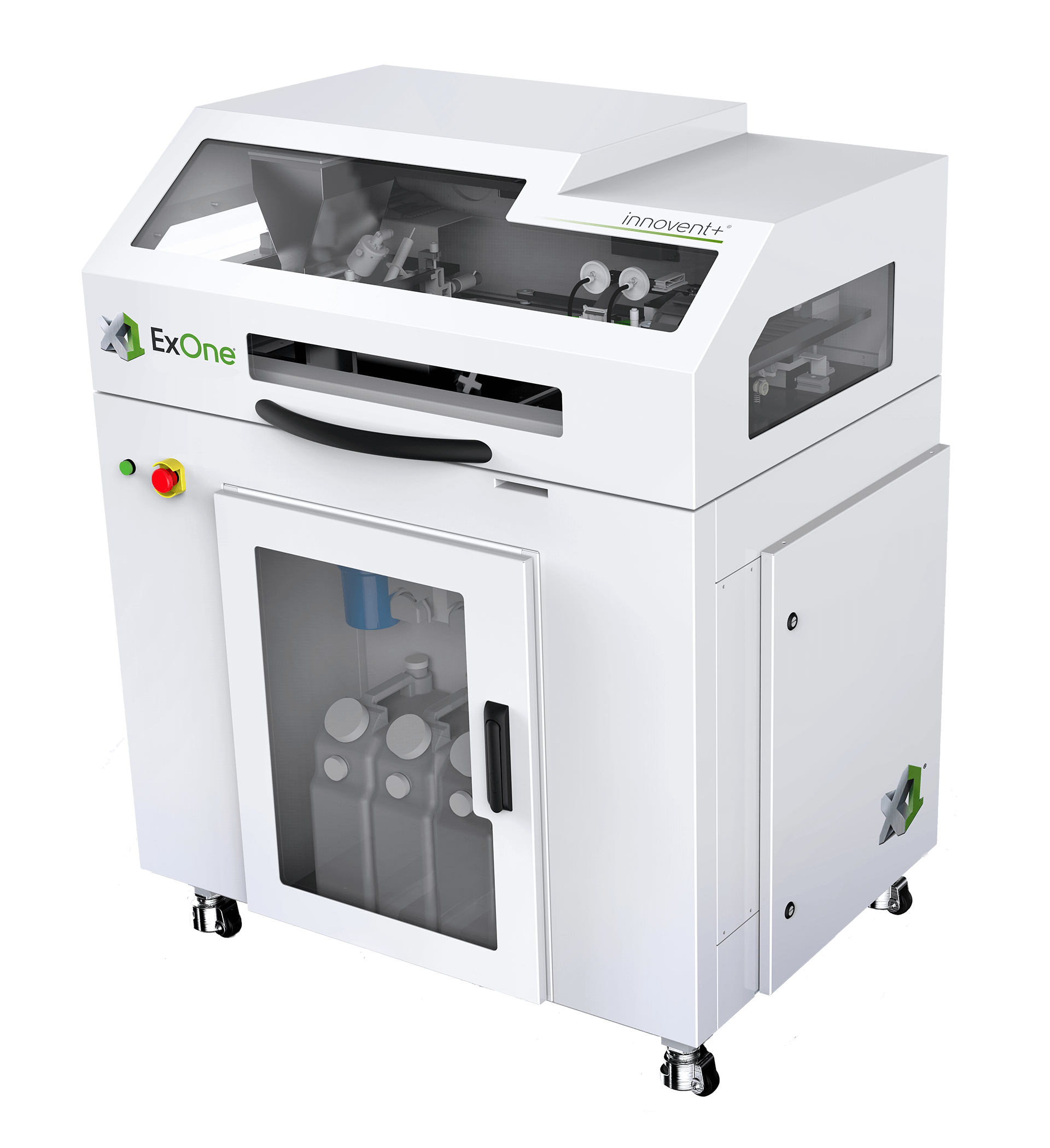 DOWNLOAD THE SPEC SHEET HERECOMPACT AND AFFORDABLE: It's easy to get into an Innovent+, and it's even easier to manage. With build dimensions of 160 x 65 x 65 mm (6.3 x 2.5 x 2.5 in), it only takes a 10-pound bag of standard MIM powder to get started. We've had users tell us: "It's the perfect size."
AMAZING QUALITY AND SURFACE FINISH: By printing ultra-fine MIM powders, you can achieve fine features and surface-finish results that impress and routinely meet final post-sintering dimensional tolerances of +/- 2.5%.
A MULTI-MATERIAL GENIUS: The Innovent+ was built for material changeovers. Try your hand at more than two dozen metal, ceramic and composite materials. All you need is a new bag of material to get started. Download our full list of metal materials at www.exone.com/metalmaterials. And if you don't see your favorite material listed, give us a call to give it a try.

EASY TO USE: Intuitive software. Simple to load powder. Easy-to-move boxes. Perfect for educating students, use in a lab or getting started with binder jet 3D printing (before you scale up to one of our bigger machines.) And if you manufacture small MIM-style parts or machine them in your shop, this may be the only metal 3D printer you'll ever need. It's so affordable, some customers get two.
FEATURES TRIPLE ACT: ExOne's exclusive and patented Advanced Compaction Technology serves three functions: dispensing, spreading and compacting ultra-fine powders with precision. That helps deliver industry-leading part density and repeatability. Learn more in this white paper: www.exone.com/tripleact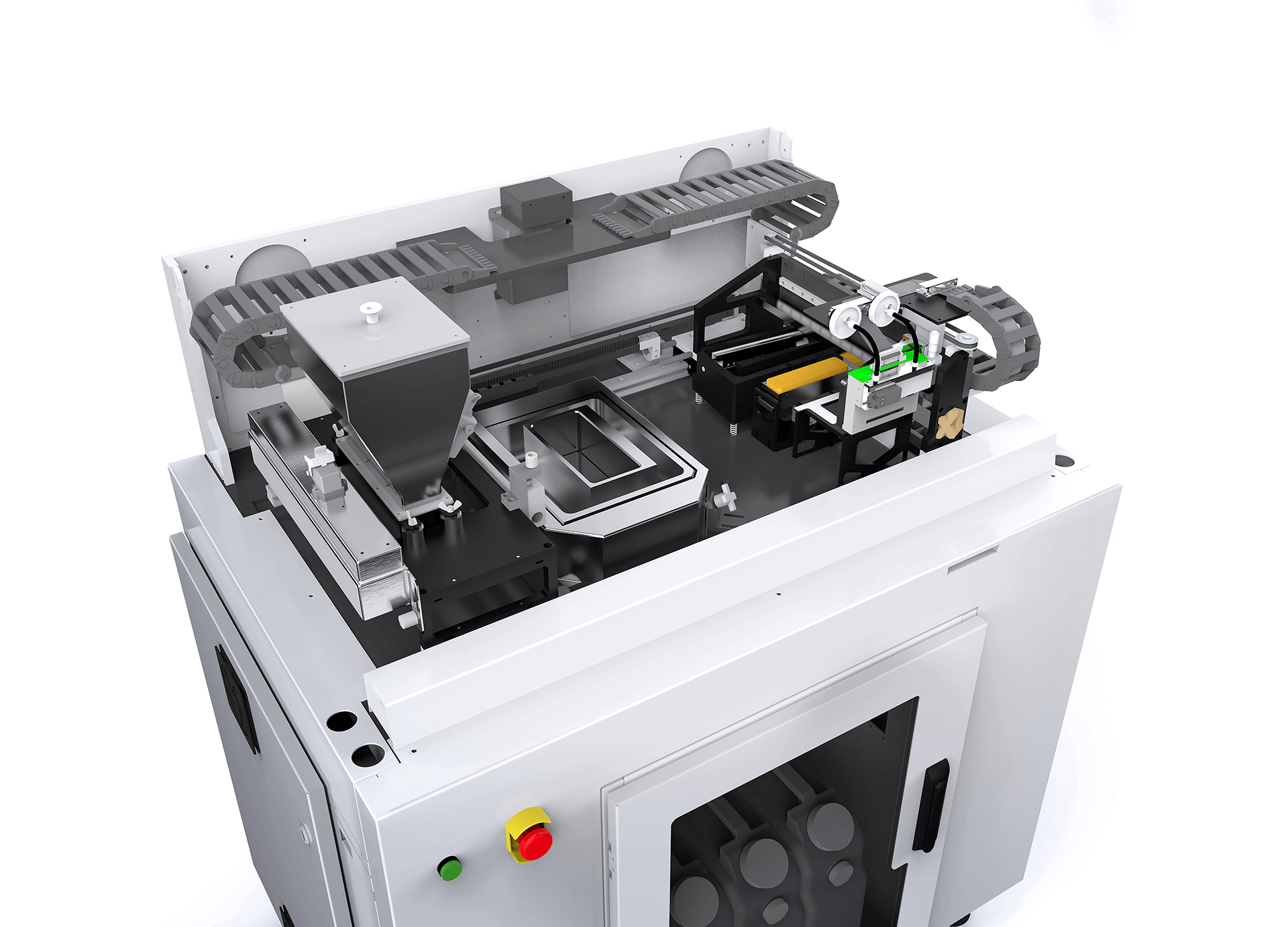 EASY TO MANAGE MACHINE DESIGNTHE SMARTEST KID ON THE BINDER JET BLOCK: Did we mention that more binder jet 3D printing research has been done on the Innovent than any competing binder jet model. With an open control system and various printhead sizes (80, 30 or 10 picoliters), you're in full control of the ouput. Read more about the metals, ceramics and composite research done at ScienceDirect.com.
SAFETY AND HEALTH FEATURES: Innovent+ comes equipped with master-level powder handling. Aside from Triple ACT, it includes critical dust control features that allow the compact machine to comfortably run in a wide range of environments.