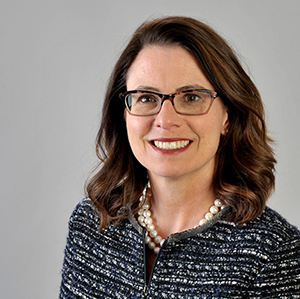 Loretta L. Benec, Esq.
Vice President, General Counsel and Corporate Secretary
Loretta L. Benec, Esq. joined ExOne in October 2017. Ms. Benec co-founded and currently serves as Co-Ambassador of the Women in 3D Printing – Pittsburgh Chapter. Most recently, Ms. Benec has provided corporate and commercial legal services as General Counsel to Cumberland Highstreet Partners, Inc., a manufacturing consulting business. Previously, Ms. Benec was Assistant General Counsel & Secretary for RTI International Metals, Inc. (now Howmet Aerospace Inc), a NYSE-listed global supplier of advanced titanium products primarily to the commercial aerospace market. Prior to RTI, Ms. Benec enjoyed a more than twelve year career in the law department of H. J. Heinz Company (now The Kraft Heinz Company), a NYSE-listed global packaged food company. Ms. Benec received a BA in History with High Honors, cum laude from Dartmouth College in 1992 and a JD, cum laude, from the University of Pittsburgh School of Law in 1995.