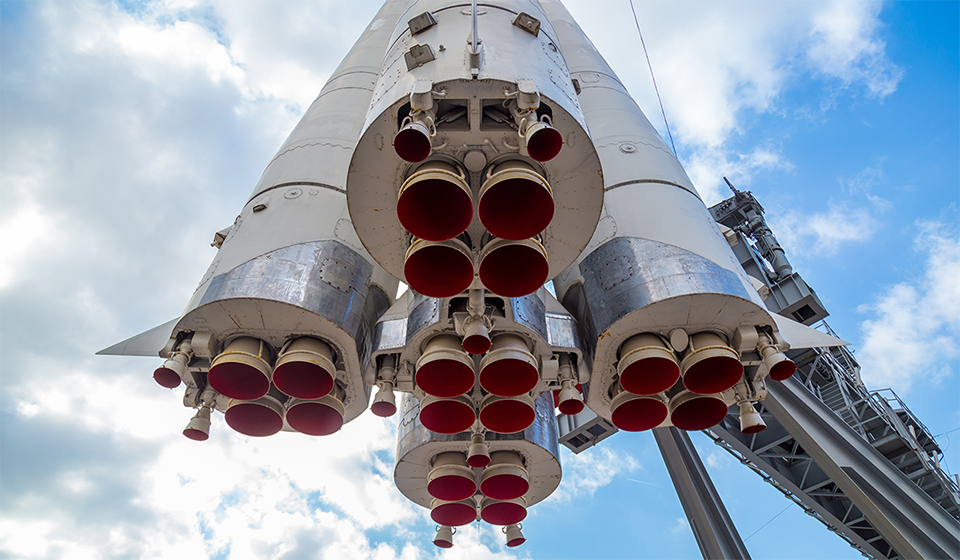 OneCast Design Services for Complex Metal Castings
ExOne pairs virtual design and casting simulation with 3D printed mold and core packages with the goal of a done-in-one pour
ExOne OneCast Services
Metalcasting high-value complex parts has often been a high-stakes game — one in which it takes a long time to create patterns, test a mold package design with live pours, often with some expensive failures, and deciding whether a new design iteration is worth the long wait and expensive investment.
But new software and 3D printing technology is enabling an all-new paradigm when it comes to what's possible with metalcasted parts — quick turnarounds, successful first pours and easy design changes are now a reality.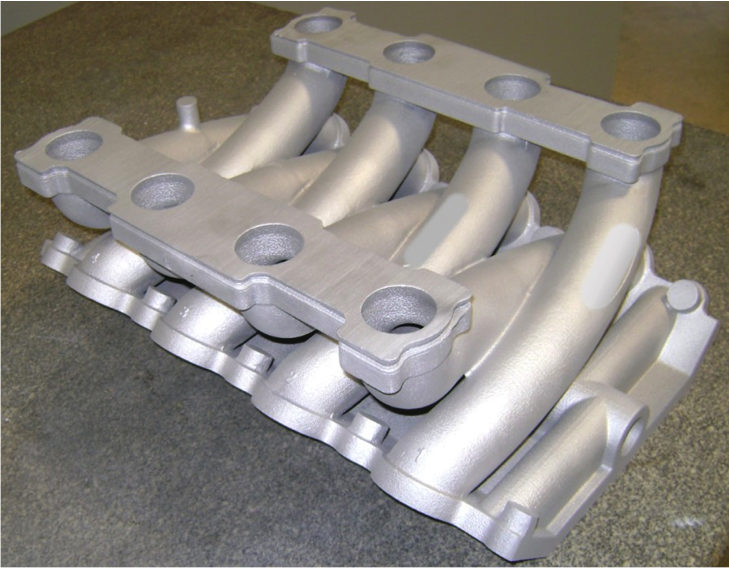 ExOne's world-class 3D metalcasting experts are helping some of the world's most mission-critical manufacturers deliver complex castings on the first attempt and modify designs quickly with ease.
Our customers include the U.S. Department of Defense, Sikorsky, a Lockheed Martin Company, and more.
• Detailed customer requirements analysis. Our team will meet with you to do a comprehensive intake of your project, including casting soundness, alloy and more.
• Rigging and riser design. Our team specializes in taking advantage of new design options, enabled by 3D printing, for rigging, risers, gates and more to increase the successfulness of your pour. Hyperbolic sprues and bottom gating options are among the new geometries that are now easy to produce with 3D printed mold packages.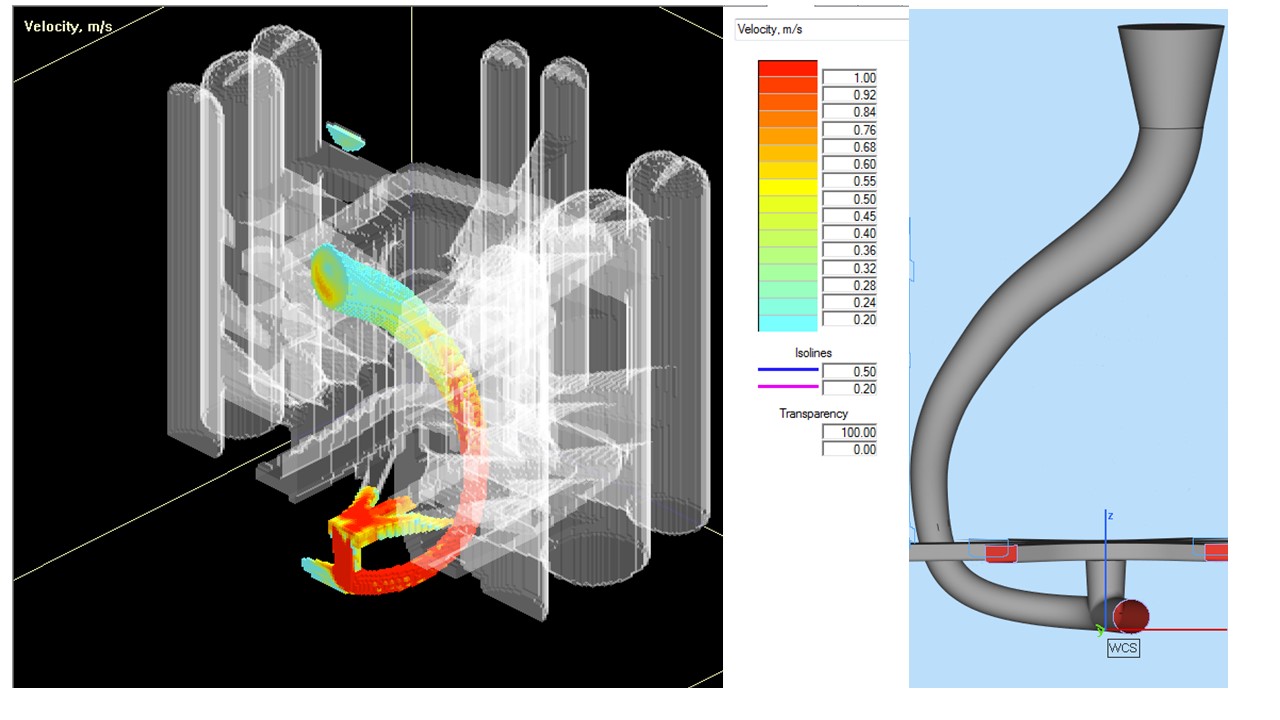 • Fluid flow and solidification modeling. We utilize fluid flow and solidification modeling to simulate the casting as part of the design process. This approach allows us to digitally iterate the casting design prior to the pouring of any actual metal to maximize the chances of a successful casting. By combining virtual modeling tools with 3D printed molds and cores, we can plan for a successful casting of your most challenging project with the goal of a successful casting on the first pour.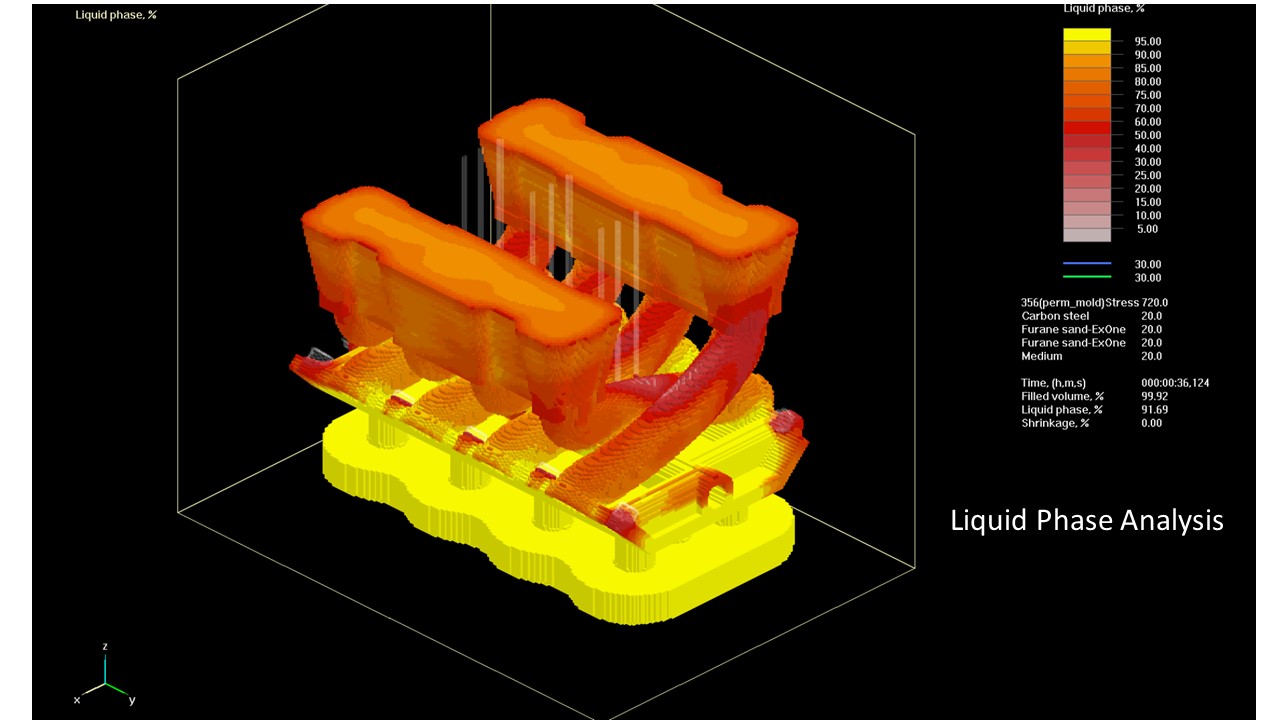 • Detailed pouring parameters. Our analysis can utilize foundry-specific pouring parameters in order to generate a comprehensive strategy for successful pouring of your casting using a 3D printed sand mold and core package. We can often deliver a casting that is done in one pour, eliminating costly waste and rework.
• 3D printing of sand molds and cores. We can have your sandcasting package expertly 3D printed on an ExOne sand printer, checked for quality, and delivered to the foundry of your choice.
• Sourcing of foundry for complex projects. Our team can work closely with your chosen foundry, or help you select a foundry, to ensure that the casting is successful and meets your requirements. For high-value pours, we can send our world-class metalcasting specialists to oversee the pouring parameters used on site.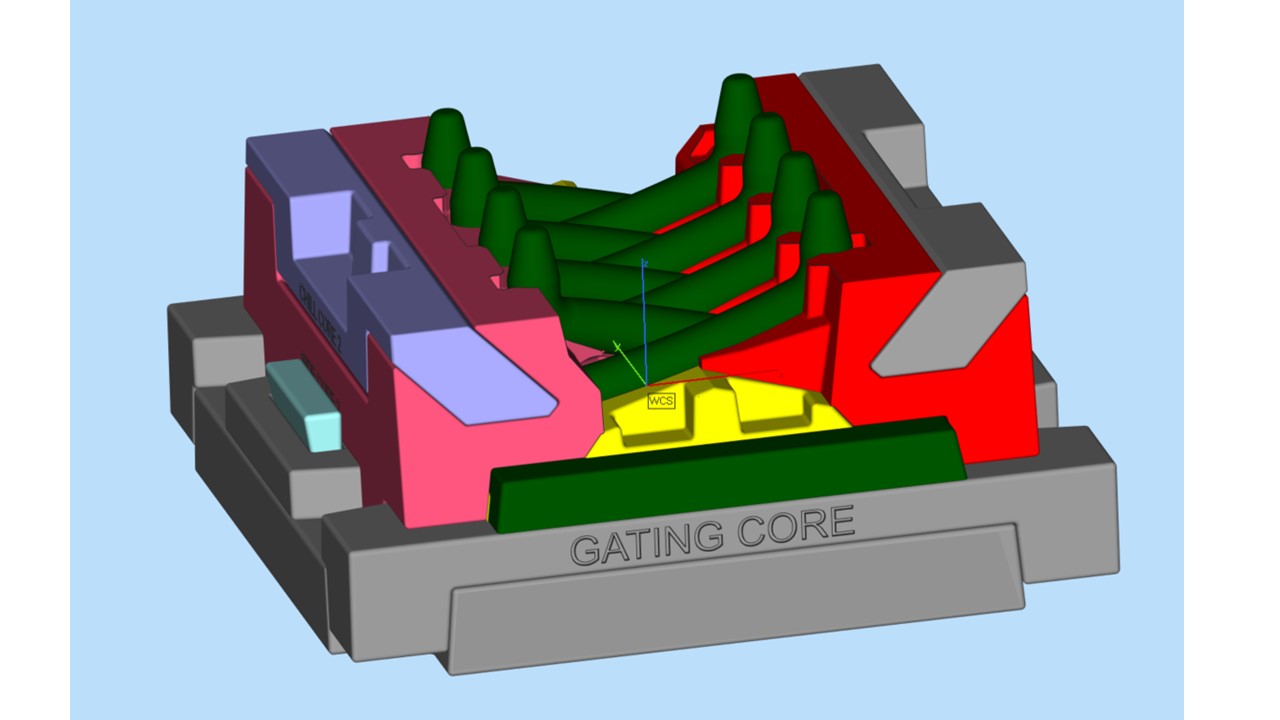 • Mold assembly instructions. Our team will provide a thorough and detailed set of instructions on how to assemble the entire 3D printed mold and core package. We often can print identifiers on the outside of the mold packages for easy identification.
OneCast Saves Customers Time & Money
Let's talk about how ExOne can help you efficiently deliver a successful complex casting.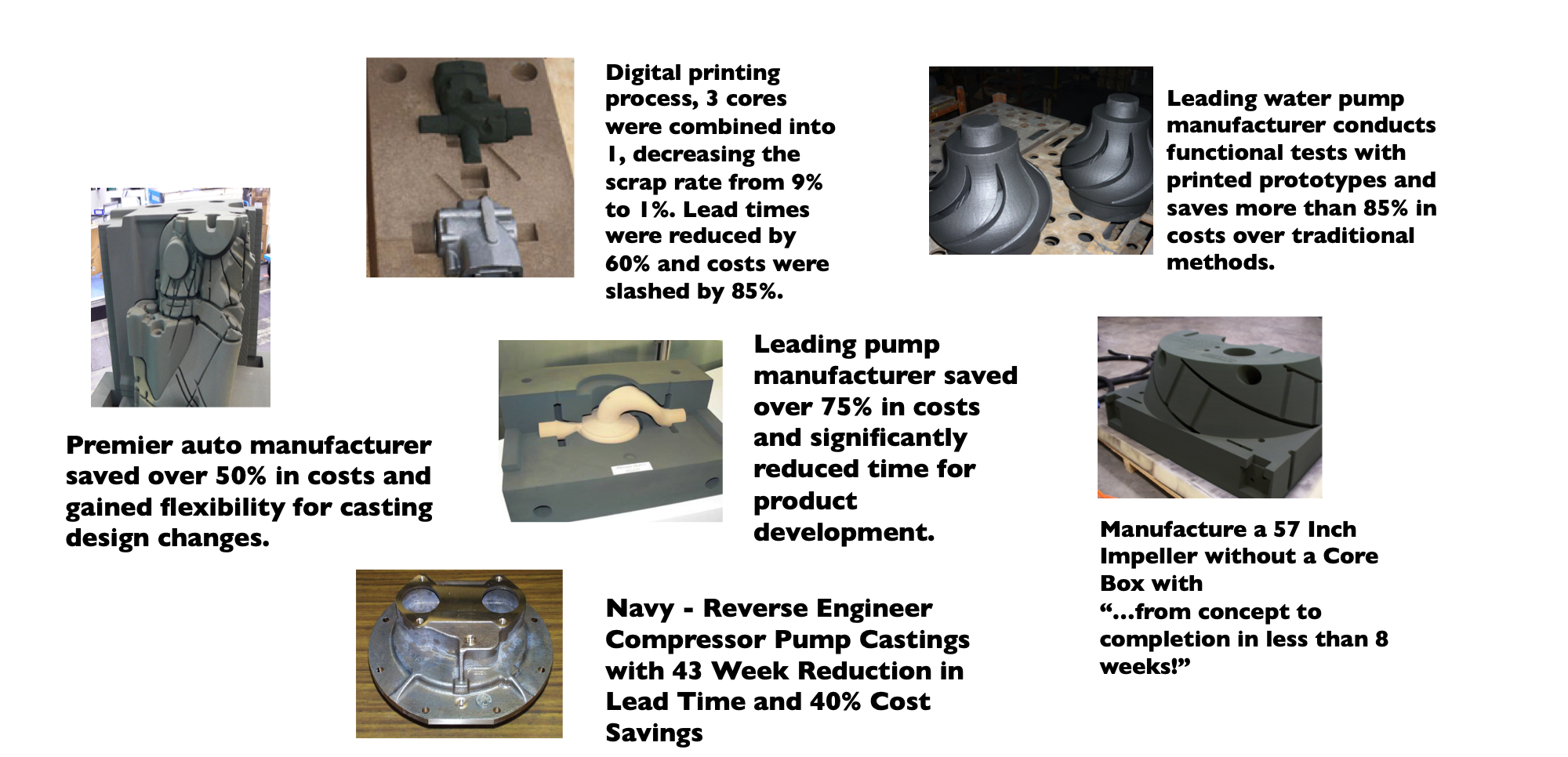 I'm Interested
We'll contact you within one business day.