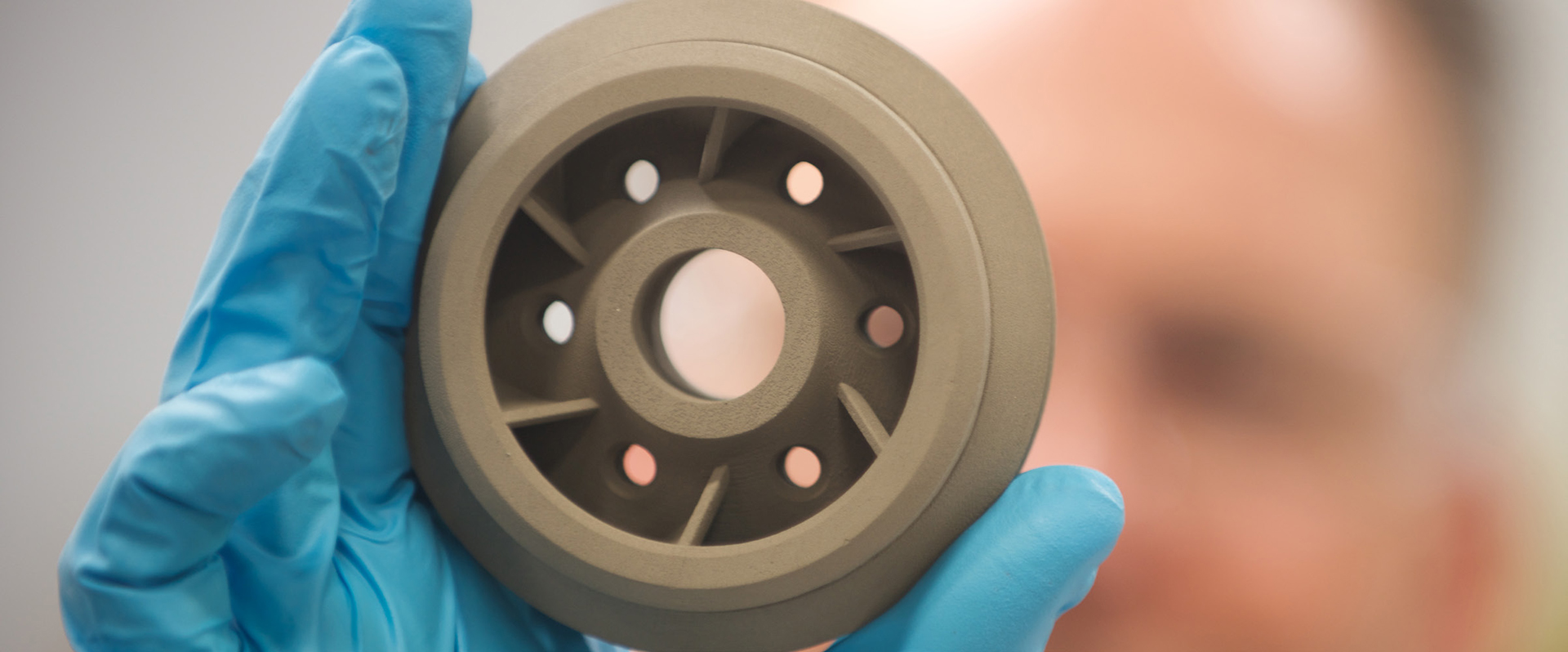 Binder Jetting Metal:
Learn How to 3D Print with Excellence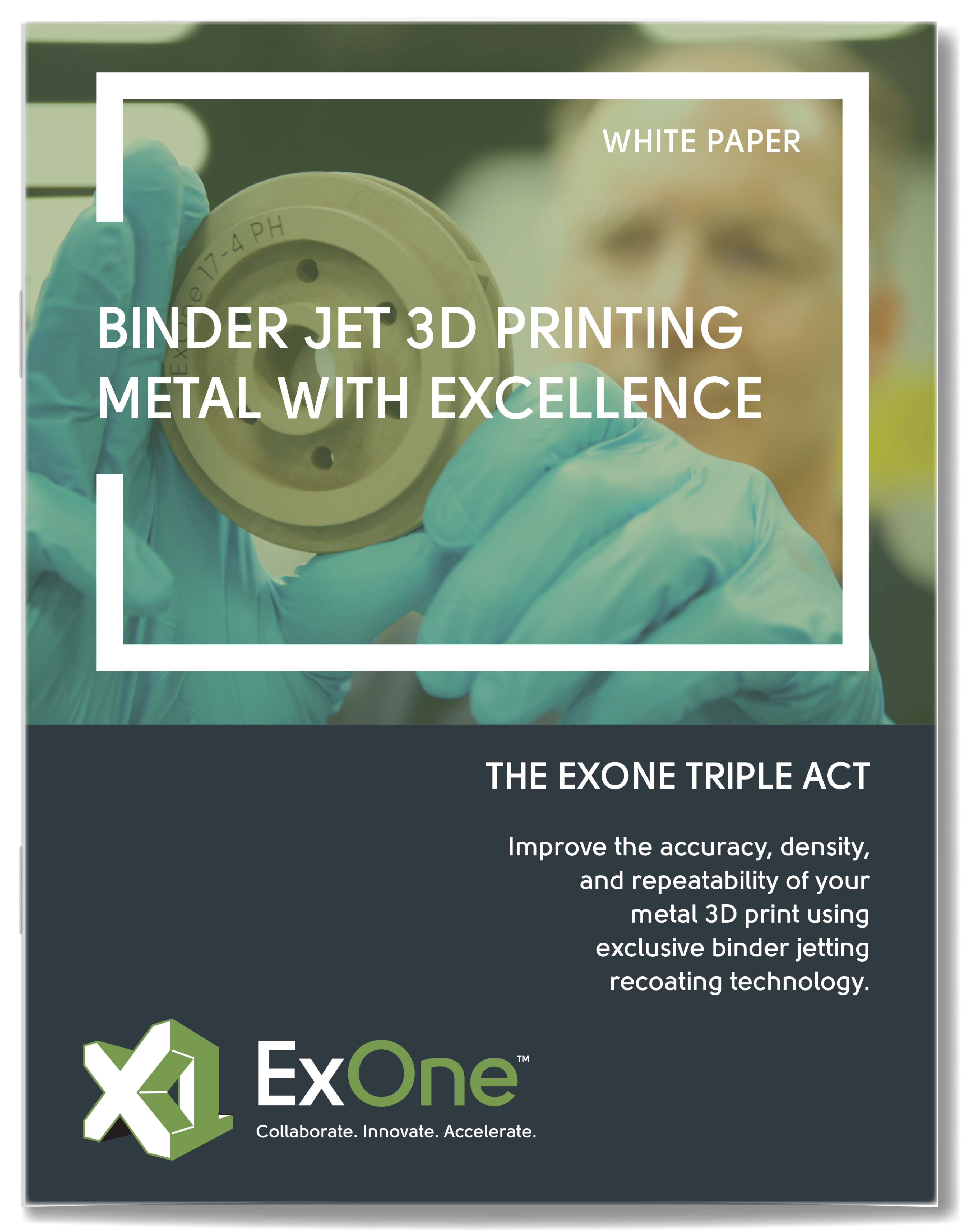 There's a lot of buzz about binder jet 3D printing these days — especially when it comes to direct 3D printing of metal for production.
In this paper, you'll learn more about the best methods of 3D printing metal powders into highly dense, end-use parts from ExOne, the global leader in industrial 3D printing systems using exclusive binder jetting technology.
You'll learn how ExOne's Triple ACT (Advanced Compaction Technology), solves the most challenging aspects of 3D printing a high-quality metal part. This advanced three-tiered solution is designed to ensure that each part of the ACT process functions at the highest quality to deliver industry-leading part density and repeatability.
What You'll Learn:
Why controlling ultra-fine metal powders is critical to delivering a high-quality final part
How to dispense, spread and compact powders for high-precision and repeatability in binder jetting
How the sintering exposes the true part quality (or flaws) of your binder jetting process
HV3DWorks LLC
Unsere Suche nach seltenen Einzelteilen brachte uns ursprünglich auf die Idee additiven Fertigung zu nutzen. Als wir von ExOne, einem Pionier im Bereich additiver Fertigung und 3D-Druck, erfahren haben, erkannte ich das Potential, das wir im Geschäftsbereich der Restaurierung von Oldtimern erreichen könnten, da wir mithilfe des 3D-Drucks Zugriff auf viele der benötigten Teile hätten. Durch unsere Partnerschaft und Zusammenarbeit mit ExOne sowie der Nutzung zukunftsweisender Technologien des Unternehmens, ist HV3D in dieser Branche definitiv auf dem neusten Stand.