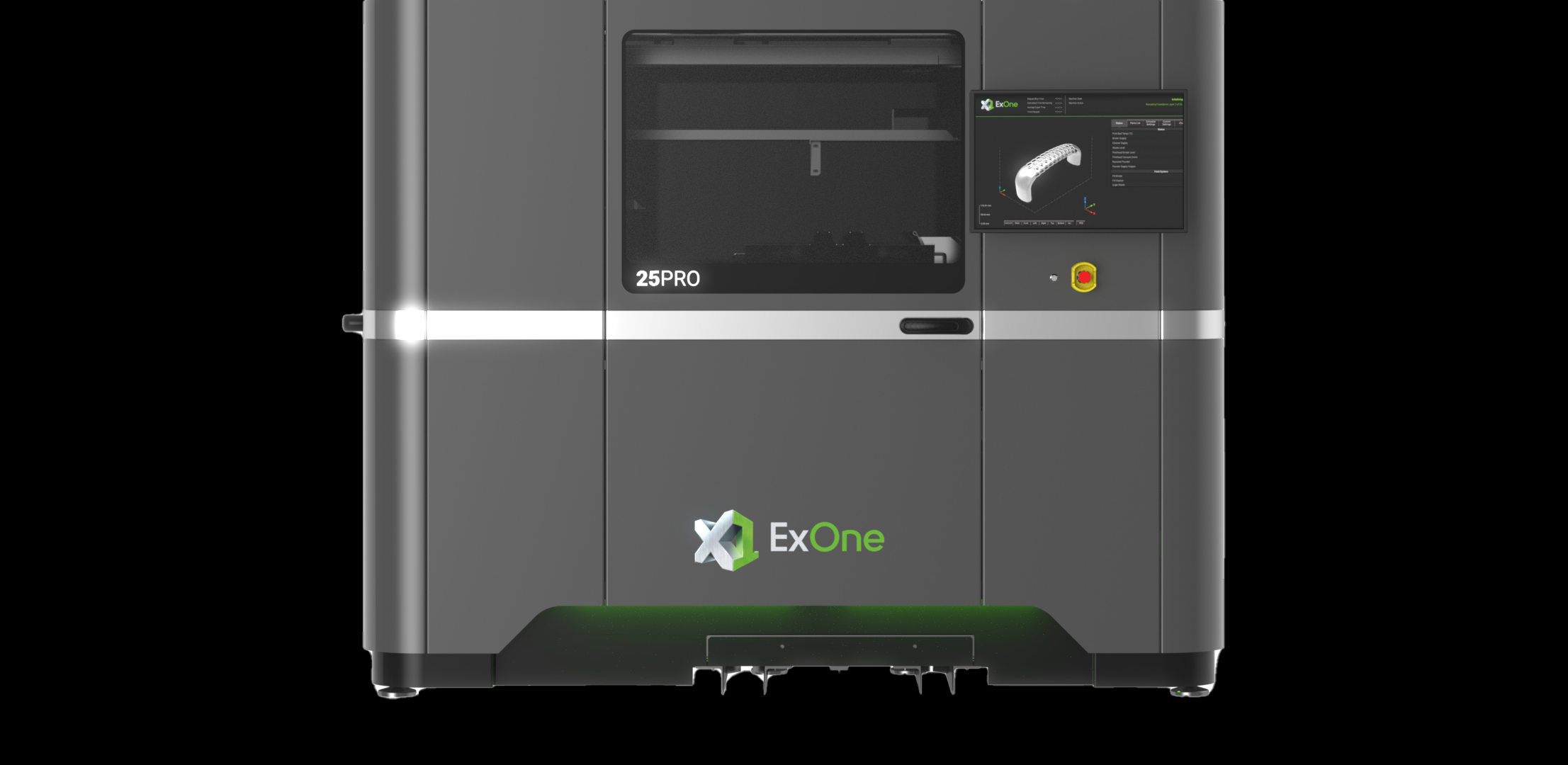 PRODUCTION VOLUME CAPABILITY
Larger platform solution for producing reliable parts in production environments


The X1 25Pro™: Large, smart 3D printer for high-quality production of metal, ceramic, or composite parts.
Combining the fine metal injection molding ("MIM") powder capability of ExOne's INNOVENT+™ machine with production volume capability, the new X1 25Pro® addresses the needs of MIM, powder metallurgy, and manufacturing customers seeking a larger platform solution for producing reliable parts in a production environment.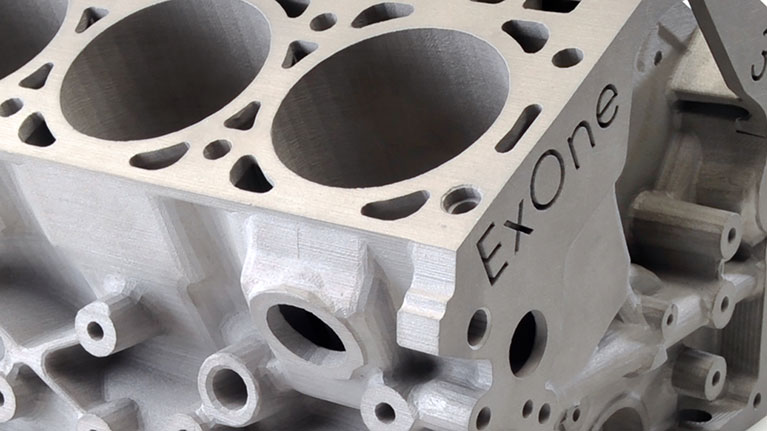 With a build box of 400 x 250 x 250 mm (15.75 x 9.84 x 9.84 in), the X1 25Pro enables users to print with a diverse range of MIM powders at an increased production volume. The X1 25Pro is a scale up from the Innovent+ and includes our latest recoating technology.
What's more, the open material system will be capable of printing more than 20 metals, ceramics and composites, and incorporates two decades of knowledge to deliver reliable production of parts with new design freedoms.
The X1 25Pro features ExOne's exclusive and newly patented Triple ACT system, which delivers industry-leading part density and repeatability. Our Triple Advanced Compaction Technology system tackles one of the biggest challenges in binder jetting: dispensing, spreading and compacting ultra-fine metal powders. Learn more at www.exone.com/tripleact..
KEY FEATURES AND BENEFITS
Prints metal, ceramic, composite, and other powder materials.
Patented ultrasonic dispensing technology that improves powder flow
Exclusive powder spreading and compacting system that improves final part density
Broadest, most diverse range of metal print materials: 316L, 17-4PH, 304L & more
Complete the form to download the spec sheet.