ExOne Metal Designlab™ Case Study: University of British Columbia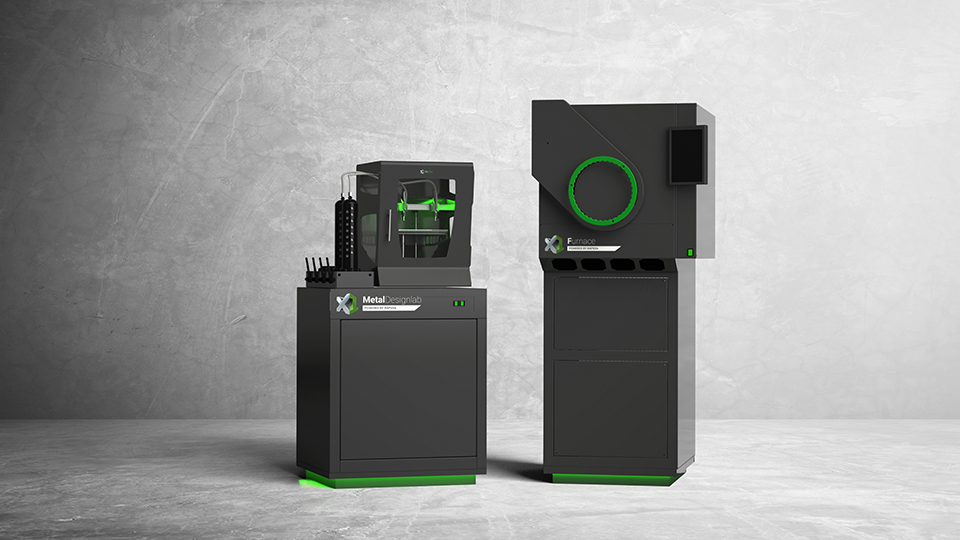 Successfully using Rapidia's HydroFuse 3D printing
The ExOne Metal Designlab™ by Rapidia is made possible with innovative HydroFuse™, an innovative water-based paste containing metal or ceramic powders.
Invented by Rapidia Founder Dan Gelbart, a serial inventor and entrepreneur, as well as a popular YouTube personality, his technology revolutionizes the speed, simplicity and affordability of metal 3D printing. First unveiled in 2019, and developed over several years, HydroFuse replaces 98% of the binder with water, an environmentally friendly solution that simply evaporates while printing, allowing parts to go directly into the furnace.
Read more below about how the University of British Columbia successfully integrated Rapidia's Hydrofuse™ 3D printing into their applications.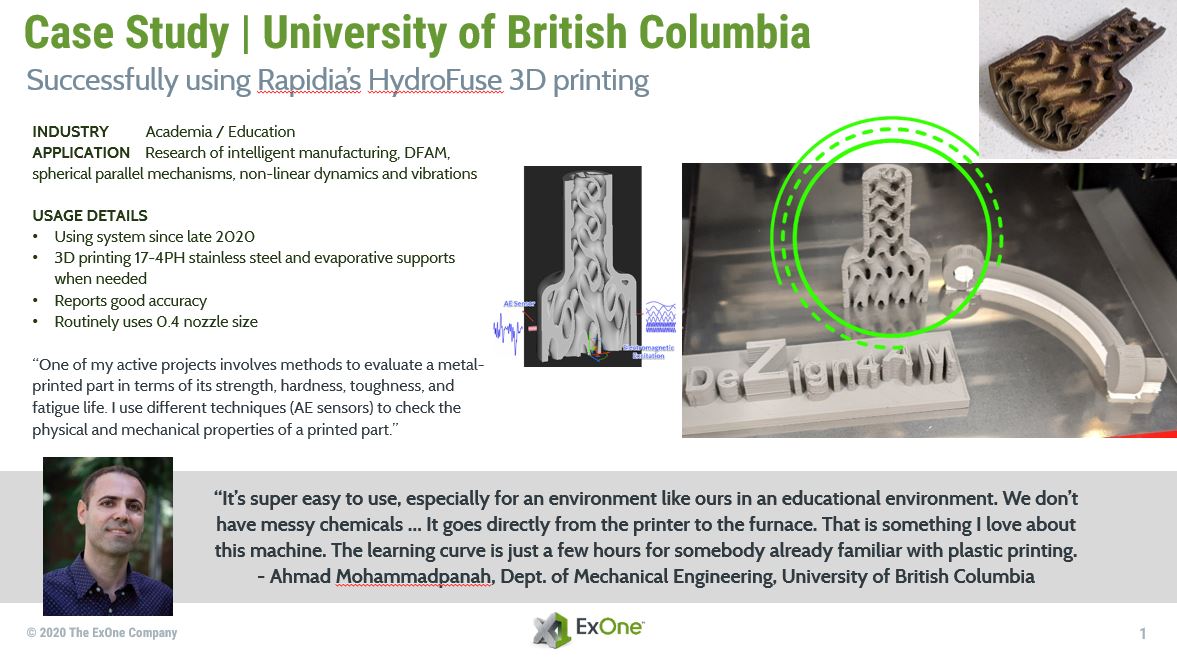 Click here to download a PDF of the case study