ExOne Calculators
ExOne Calculators to help with your 3D printing and production needs.
Production Metal Cost Calculator
The ExOne Production Metal Cost Calculator is designed to provide you with a quick estimate for binder jet 3D printing a high-quality metal part with ExOne's exclusive binder jetting technology that you've purchased. Certain assumptions are made based on your choice of material, machine and other inputs.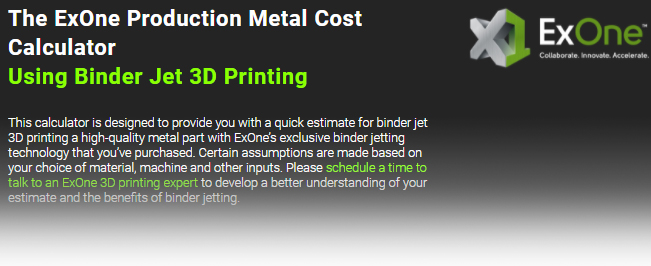 Quick Ship Part Quote
Tool
The ExOne Quick Ship Calculator is a tool designed to upload a file for direct quoting a part through the ExOne Adoption Center for production by us in low volumes. An option for volume quoting is also available.