316L Bracket 3D Printed and Sintered in Less Than 24 Hours
Custom stainless steel brackets produced on the X1 Metal Designlab

TM

3D Printer and X1F Furnace to withstand cyclic heating and cooling without the costs or lead time of traditional machining.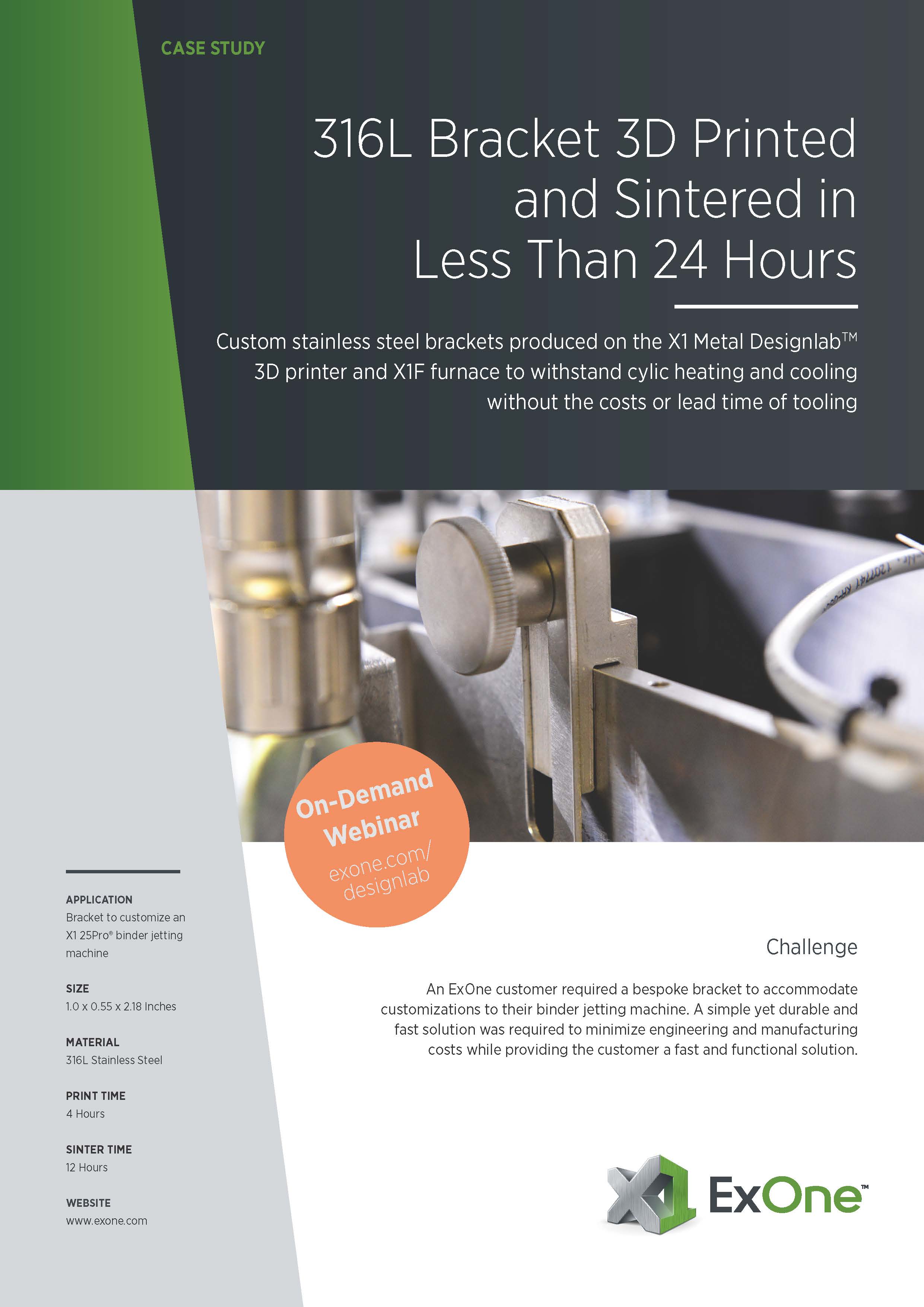 An ExOne customer required a bespoke bracket to accommodate customizations to their binder jetting machine. A simple yet durable and fast solution was required to minimize engineering and manufacturing costs while providing the customer a fast and functional solution.
"The ease of the Metal Designlab we printed it right the first time and didn't have to wait for a part to be machined. It was a simple and fast solution that enabled us to provide a customer with a value-add customization." -Alex Paterson, Process Development Engineer at ExOne