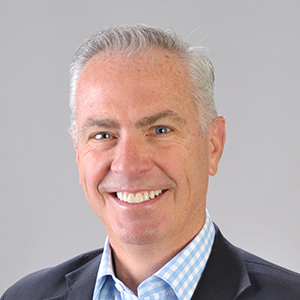 Charles Grace
Chief Customer Officer
Charlie joined the Company on May 15, 2019 as Chief Customer Officer. As Chief Customer Officer, Charlie is focused on serving the Company's 3D printing machine products, services customers and potential customers. Charlie has over 25 years of experience in working with customers to transform analog processes into robust digital solutions within the graphic communications and additive manufacturing markets.

From January 2018 through May 2019, Charlie was Senior Vice President-US Production Business for Xerox Corporation, responsible for the sales strategy, execution and customer engagement of the Production Systems portfolio across the United States. In this leadership position, he led the go-to-market initiatives of the entire suite of production offerings, including color and monochrome, inkjet presses and workflow solutions. From September 2015 to October 2017, Charlie was Chief Revenue Officer for 3D Systems Corporation, a global 3D printer, materials and services business. Prior to 3D Systems, Charlie worked for over 16 years at Electronics for Imaging, Inc. in a series of leadership positions, ultimately serving as Vice President, Americas from 2007 to September 2015.

Charlie earned an MBA in Finance from the Gabelli School of Business at Fordham University in New York City and a BA from St. Michael's College in Vermont.