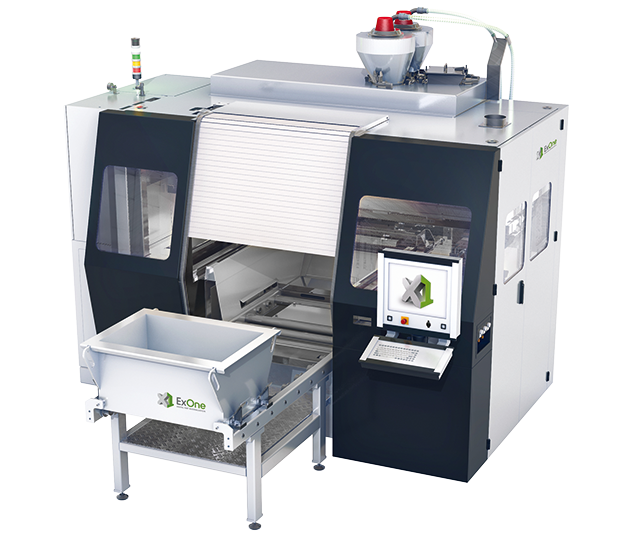 S-Print®
The S-Print®combines a compact structure with an extremely versatile range of applications. By giving you absolute flexibility in selecting any binder system available at ExOne, S-Print is your perfect solution for virtually all casting materials. Making it the right choice for prototypes and small series. As with all ExOne 3D core and mold printers, cores and molds can be created from CAD data quickly and without the need for tools.
System Benefits
Flexible system supports an extremely versatile range of metalcasting and tooling applications
Able to process all ExOne binder systems (Furan, CHP, HHP, Inorganic) and casting media including silica to ceramic sand
Perfect choice for prototypes and small series
Precise production of complex geometries and consolidated cores
Compact footprint for easy integration
Binder Systems
Furan | CHP | HHP | Inorganic
Build Box
800 × 500 × 400 mm (31.5 × 19.7 × 15.8 in) (L × W × H)
Build Volume
160 l (5.6 ft³)
Maximum Build Rate
up to 40 l/h
External Dimensions
3.3 × 2.5 × 2.9 m (10.8 × 11.5 × 9.5 ft) (L x W x H)
Layer Height
0.2 to 0.5 mm (200 to 500 μm)
*Specifications are subject to change without notice. Some data may be dependent on size and characteristics of powder being processed.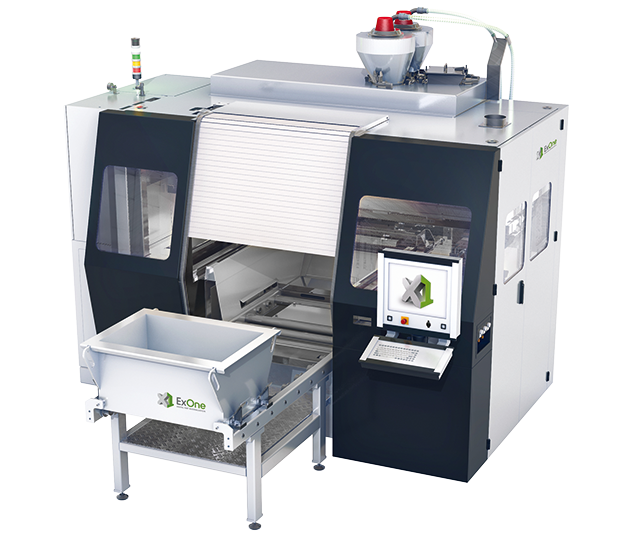 Binder Systems
Furan | CHP | HHP | Inorganic
Build Box
800 × 500 × 400 mm (31.5 × 19.7 × 15.8 in) (L × W × H)
Build Volume
160 l (5.6 ft³)
Maximum Build Rate
up to 40 l/h
External Dimensions
3.3 × 2.5 × 2.9 m (10.8 × 11.5 × 9.5 ft) (L x W x H)
Layer Height
0.2 to 0.5 mm (200 to 500 μm)
Show

Less

More

Specifications
Add Systems
to Compare
Cancel